Expo 2020 Dubai has released its 2020 sustainability report after the United Arab Emirates announced the 'UAE net zero by 2050 strategic initiative'.
Expo 2020 Dubai, which aims to be one of the most sustainable World Expos in history, surpassed several sustainability-focused targets last year and during the first months of this year.
"What we're doing here at Expo is literally a representation, or a small pilot, of what the UAE wants to do in the future," said Dina Storey, director of sustainability operations at Expo 2020 Dubai.
"We'll be part of that journey," Storey added. "Not just for the UAE but globally. We'll be able to learn and understand from each other more."
UAE net zero by 2050 strategic initiative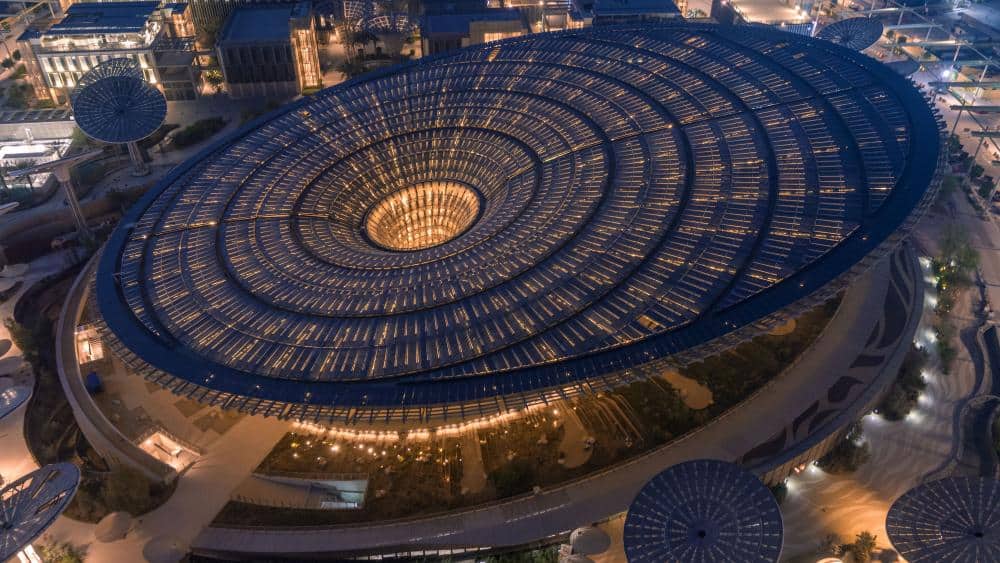 The United Arab Emirates will invest more than $160 billion in the 'UAE net zero by 2050 strategic initiative', a national drive to achieve net-zero emissions by 2050.
For the 15-month period ending March 31, 2021, Expo 2020 Dubai reduced the energy demand of its permanent buildings by 33 percent, beating the 20 percent reduction target that was set.
During the same period, Expo 2020 Dubai experienced a 53 percent drop in water demand in its buildings, a 13 percent increase on its 40 percent goal.
Also, 90 percent of all landscape plants at the event are either native or adaptive species, thrashing Expo 2020's 50 percent target.
In addition, 90 percent of all waste was diverted from landfill in the same period, an improvement on Expo's 85 percent KPI.
Expo 2020 sustainability-focused targets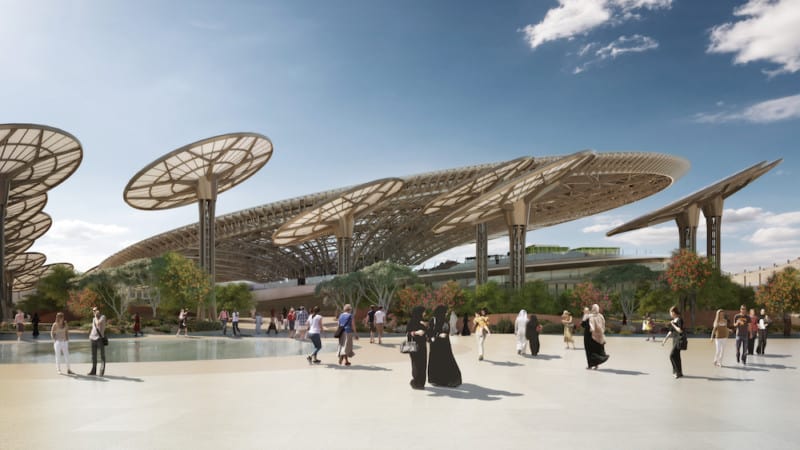 Expo 2020 Dubai's third annual sustainability report outlines the event's ongoing efforts to integrate sustainability across all 182 days.
John Kerry, US climate envoy, said: "As the UAE prepares to celebrate its 50th anniversary as a nation later this year, this mid-century net-zero goal sets out a very powerful vision for your next exciting decades ahead.
"I know this announcement was the result of serious, substantive work by many – and it sets an example for other major energy exporters to follow. I look forward to working with the UAE to turn this goal into a reality."
Meanwhile, Expo 2020 Dubai is off to a flying start with more than 410,000 visits in its first 10 days. Expo 2020 Dubai runs until March 31, 2022, featuring a total of 200 pavilions.
Images: Expo 2020 Dubai