A virtual reality experience set in the world of Peaky Blinders is being developed by VR specialists Maze Theory.
Scheduled for launch in 2020, the game will immerse players in the BAFTA-winning series, allowing them to interact with characters in real time and decide what happens next.
Using artificial intelligence (AI), characters will respond to players' gestures, movement, voice, sound and body language – so that each guest's experience is completely unique.
Players will attempt to complete a covert mission to defeat a rival gang in the show's criminal world, which will include locations such as the Shelbys' illegal betting shop and The Garrison pub.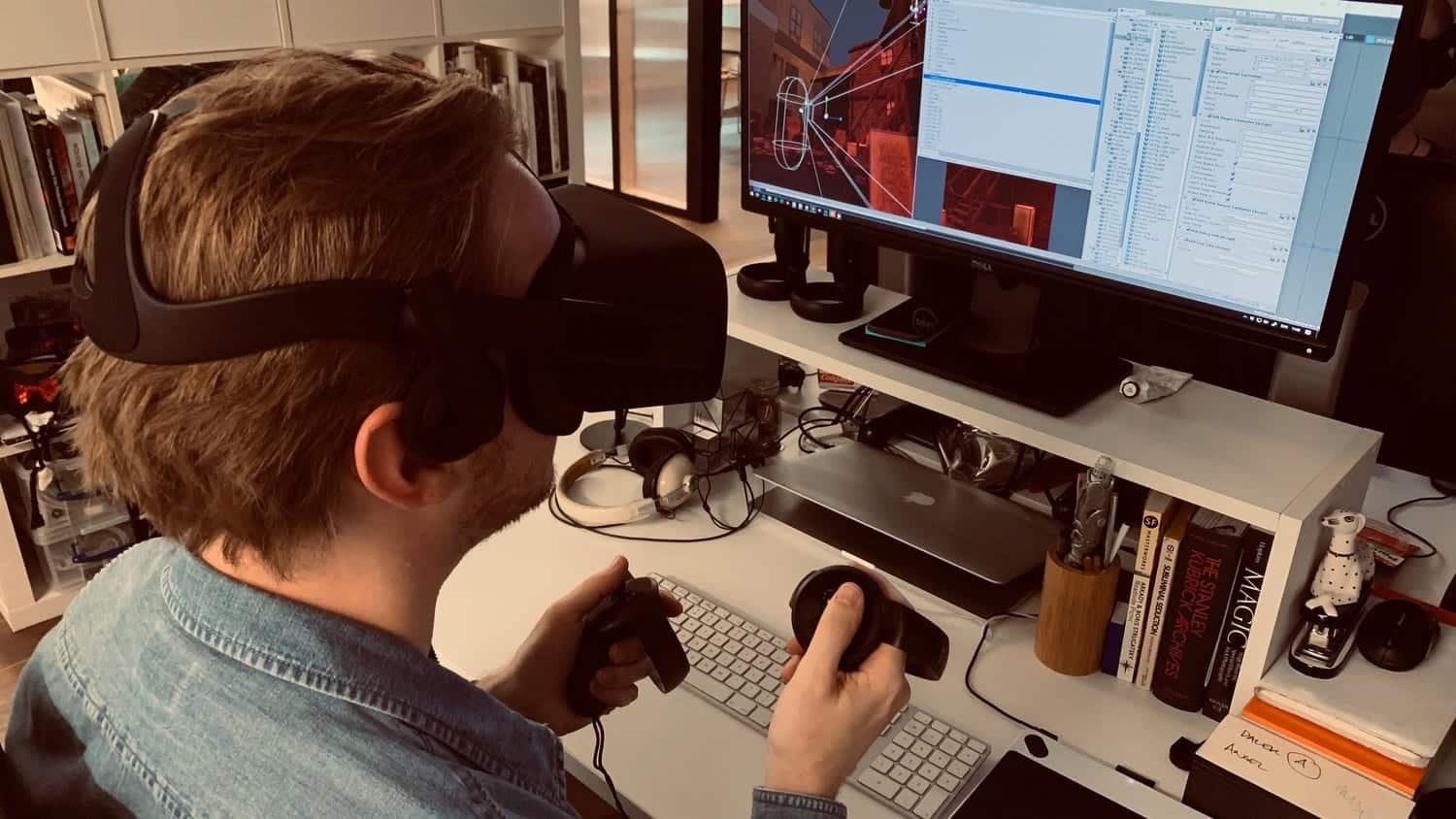 It will be created by Maze Theory and Endemol Shine Group, as well as Peaky Blinders' brand owner and producer Caryn Mandabach Productions.
What to expect from Peaky Blinders VR
Interact with objects and clues
Virtually meet characters from the show
Believable human interactions
Iconic environments from the show and new locations
Dramatic set pieces
Government Business Secretary, Greg Clark, confirmed that Maze Theory has been awarded funding from the Government's Audience of the Future Programme.
Clark said: "Success stories like Oscar-winning Wallace and Gromit and BAFTA-winning Peaky Blinders are part of the reason why our creative industries are truly world-leading – attracting audiences both here in the UK and internationally and helping create a sector already worth some £100 billion to our economy.
"It's why through our modern Industrial Strategy we're investing to build on this huge global demand for UK creative content and ensure we lead the world in the next generation of entertainment."
Russell Harding, executive producer at Maze Theory, added: "This is Maze Theory's first AI enhanced immersive drama and we are incredibly excited about the unrivalled and entirely new experience this gives players.
"They will literally be part of Peaky Blinders' world and be able to interact with characters in ways no one can predict. Fans of the cult show have been calling out for this type of experience and we're honoured to be giving it to them. This is future of entertainment."
Anil Mistry, director of games and gambling, Endemol Shine Group, said: "This is a unique VR experience, developed with cutting edge technology, which will allow Peaky Blinders fans to totally immerse themselves in the world of the Shelby brothers.
"As we continue to explore exciting new ways for our audiences to enjoy their favourite show, this is a great addition to our growing Peaky Blinders games portfolio."
Attraction tech trends and VR experiences
As technology becomes increasingly integral in creating unique and memorable visitor experiences, Blooloop has predicted six attraction tech trends as ones to watch in 2019.
We've also highlighted five key VR experiences currently drawing the crowds, from virtual paragliding to an immersive Victorian Nightmare.
Images: BBC/Maze Theory