project:syntropy, creator of technology and display solutions for dome cinemas and immersive attractions, has announced that its first flyDome flying theatre attraction with full dome projection is now open at Hengdian World Studios in Hengdian, China.
The Qin Palace flying theatre is a turnkey solution that features a 25-metre full dome screen, a 16-channel WUXGA 3D stereo projection system with media servers, a domeprojection.com Projection Tools autocalibration system, a 20+ multi-channel surround sound system and show control.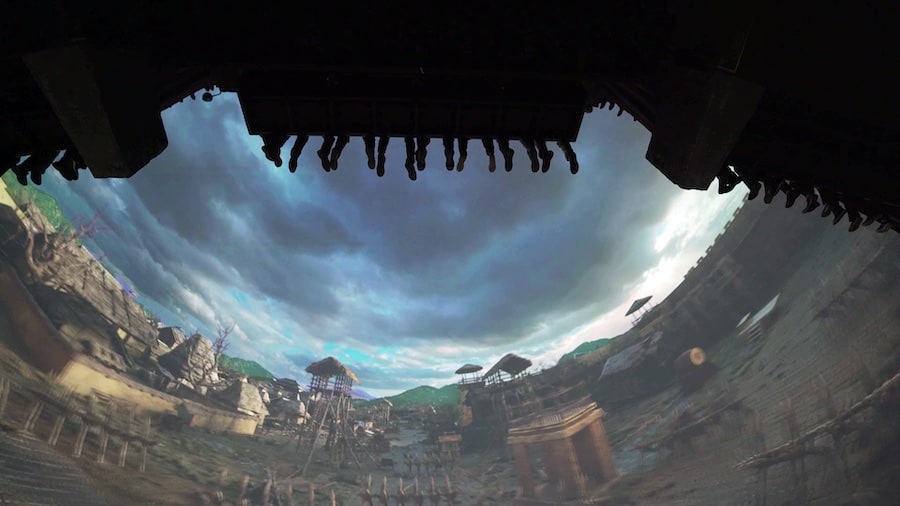 Quality flight simulation
With its over 20 years of experience in turnkey visual solutions for professional flight simulation, project:syntropy is ideally placed to turn its expertise to creating high-quality flight simulation for the attractions industry.
For this project, the company worked on the concept and system design, as well as the manufacturing of the projector mounts. It also installed and implemented the complete AV system including calibration and employee training. Furthermore, its local team is providing maintenance and support services.
Hengdian World Studios, often referred to as Chinawood, claims to be the largest outdoor film studio in the world and is where over 2,200 Chinese and foreign films, as well as TV shows, are filmed. As well as 13 themed shooting areas, it is also home to a popular theme park.
project: syntropy develops technologies and solutions for professional simulation and training environments, alongside interactive and immersive attractions, and multimedia experiences. The company provides user-friendly solutions and attractions for a wide range of venues.
Recently the company has been talking about the importance of sustainability. It believes that a strong focus on quality (one of its core values) instead of quantity is the key to reducing its environmental impact. Earlier this year, project:syntropy also shared a list of insights to help operators to select the dome attraction that is right for their venue.