Roarr! Dinosaur Adventure, a popular visitor attraction in Norfolk, UK, is searching for a Marketing and Communications professional to join its team, encompassing both the Roarr! Dinosaur Adventure brand and PrimEVIL, its annual Halloween experience.
The attraction is recruiting for a permanent Marketing and Communications Manager based at the venue in Lenwade, Norfolk and working 40 hours per week. The salary is up to £45k per year, depending on experience.
Marketing professional wanted
Roarr! is an award-winning theme park with more than 25 dinosaur-themed attractions set out over an 85-acre site, and also includes play areas, food and beverage offerings as well as an animal farm and deer park.
In this role, the successful candidate will lead the development and implementation of innovative marketing plans, helping the attraction to reach its key objectives.
Roarr! Dinosaur Park plans to grow significantly over the next three to five years. The Marketing and Communications Manager will be responsible for a considerable marketing budget and expected to handle the delivery of engaging, integrated media campaigns to boost the brand and deliver growth.
Leading through doing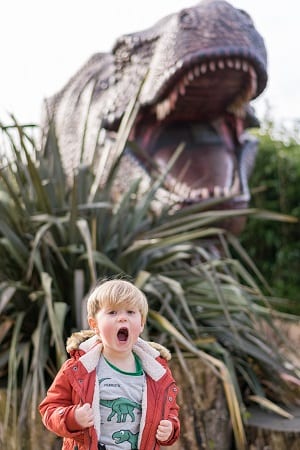 "Our ideal candidate will have significant communications and marketing experience, ideally in an "in-house" management role with substantial experience in both digital and offline marketing, PR and experience of working with IP characters and brands," says the park's job advert.
"We need someone who can both roll their sleeves up; and work strategically. This role is for someone excited to be hands-on, 'leading through doing' and leading a high-quality small team every day; but who can equally plan, coach, ideate, advise and strategize."
To succeed in this position, the right candidate will be a confident and innovative people person with a strong track record of engaging with different audiences with quality marketing campaigns.
Roarr! Dinosaur Adventure has specified that applicants must have at least five year's experience in a similar role, working with IP characters and brands. They must be an organised team player with high-quality, professional communication skills. Experience of managing a budget and a firm grasp of social media are also key.
The role includes occasional bank holiday and weekend work, as well as evenings throughout the park's PrimEVIL event in October.
For more information and details on how to apply, please click here.