Saudi Arabia is working on a confidential 'utopia' project, according to Bjarke Ingels. The architect is the founder of Bjarke Ingels Group (BIG), who designed the masterplan for Qiddiya.
Bjarke Ingels told The Guardian that he is working on a confidential project, which he described as "a human-made ecosystem that is as close to a utopia as you dare imagine".
"I do sincerely believe that the urban transformation of Saudi Arabia that we're taking part in is part of paving a path to a clearly needed social and cultural reform of the country," added Ingels.
"The road to ethical impact as an architect is to [propose] the future we want to companies and governments, even if they have different views.
"We have to embrace our differences if we want to create a future that is different."
Saudi Arabia project is a 'human-made ecosystem'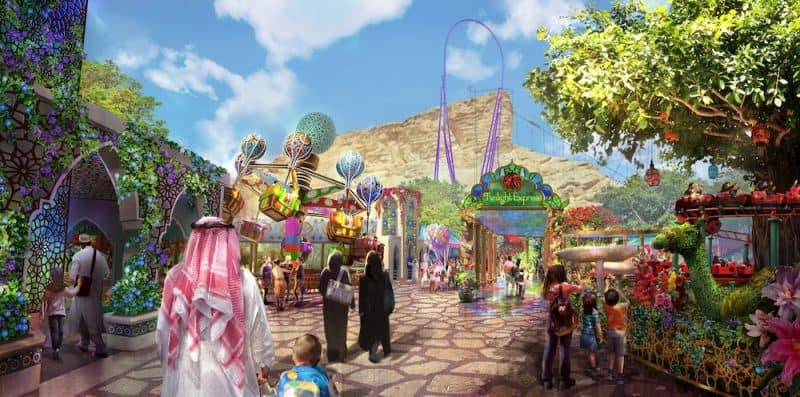 Qiddiya's masterplan, created with BIG, was unveiled by Qiddiya Investment Company (QIC) in June 2019.
QIC's extensive design process ensured the giga-project complements the natural landscape. The first phase of Qiddiya is set to launch in early 2023.
Meanwhile, QIC has released an update on Qiddiya's construction, and awarded the first construction contract of 2020 to Abdul Ali Al Ajmi Company.
Qiddiya will include more than 300 attractions, including theme parks, water parks, nature and adventure activities, a sports city and Six Flags Qiddiya.
Saudi Arabia creating attractions as part of Vision 2030
In addition, Qiddiya will boast shopping, F&B, a performing arts theatre, multiplex cinema, aquatic centre, and a motorsports facility called Speed Park.
In more news, investment in building new cinemas in Saudi Arabia is expected to top SR5 billion ($1.33 billion) during 2020, according to new figures (via Arab News).
From Qiddiya to NEOM, Saudi Arabia is creating a host of attractions as part of Vision 2030. Take a look at some of the country's giga-projects and biggest investments.