2019 marked another record-breaking year for Integrated Systems Europe (ISE). Now, here's a round-up of what we can expect from ISE 2020, and which companies to look out for.
ISE is the world's largest AV and systems integration show. ISE 2020 takes place from 11 – 14 February 2020 at the RAI in Amsterdam and will feature the event's biggest conference programme to date. In addition to this, over 1,300 leading technology and solutions providers will be exhibiting, and the show boasts six technology zones over eight halls. These group together exhibitors in major technology areas.
Special Events at ISE 2020
A host of conferences and professional development programmes is available, supported by AVIXA and CEDIA.
attractionsTECH by blooloop
In addition to this, on 14 February, Blooloop will host attractionsTECH, a half-day conference now in its third year. Sponsored by Barco, the conference will look at how state-of-the-art technology is enabling theme parks, museums and cultural and heritage attractions to develop increasingly sophisticated and immersive experiences.
Speakers include Peter Cliff, Creative Director of Holovis, Renee Welsh, CEO of Embed, and Leander Werbrouck, Segment Manager, Pro/Events at Barco. Also speaking will be Bart Dohmen, CEO of Unlimited Snow and Arnold van de Water, General Manager of the Meet Vincent van Gogh Experience. More information can be found here.
Topics include:
Key trends in attractions technology
Meet Vincent: Cutting-edge cultural concepts and impactful experiences in Artainment
Family Entertainment & The Attractions of the Future: Disruptive Technologies, Transforming The Industry
Big screen immersion
The challenges and future of integrating AV and multimedia with coasters
Designing digital attractions – LIVE!
SPECIAL DISCOUNT FOR BLOOLOOP READERS:
30% off with code BLP419609.
Buy tickets here.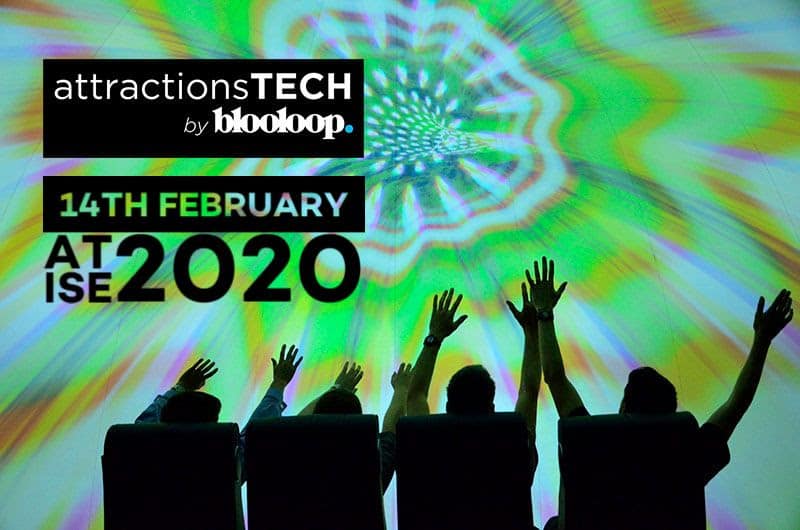 Hola Barcelona
In honour of the final ISE in Amsterdam, an event on the last day of the show will reflect on the history of the event, before looking ahead to Barcelona, its next location. ¡Hola Barcelona! will showcase the opportunities in the Spanish city for attendees, exhibitors and the AV industry. It will be a chance for ISE to thank Amsterdam and the RAI, as well as telling the story of ISE from its first convention in Geneva in 2004.
The latest projection mapping technology will also be highlighted, thanks to a unique projection mapping show on the front façade of the RAI's Elicium complex.
EPSON – Hall 1, stand H90
Epson, the laser projection specialist, will unveil plenty of new products at the show. The company will release information about its new installation projectors and signage projectors on the first day of the show. Stop by the stall to see EpsonUnboxed, an intricate projection mapping show with a linear story that features a surprise ending.
Epson will also release the findings of its experiential research on 11 February. This asked people from 26 countries about consumer demand for immersive technology.
As well as this, the company will showcase its new Moverio smart glasses at the event. It will demonstrate how they can be utilised in a visitor experience attraction. Epson has previously worked with the National Theatre to increase accessibility at the theatre by allowing guests wearing the glasses to see captions from any seat.
Email Bruno Rost to book a meeting at the show.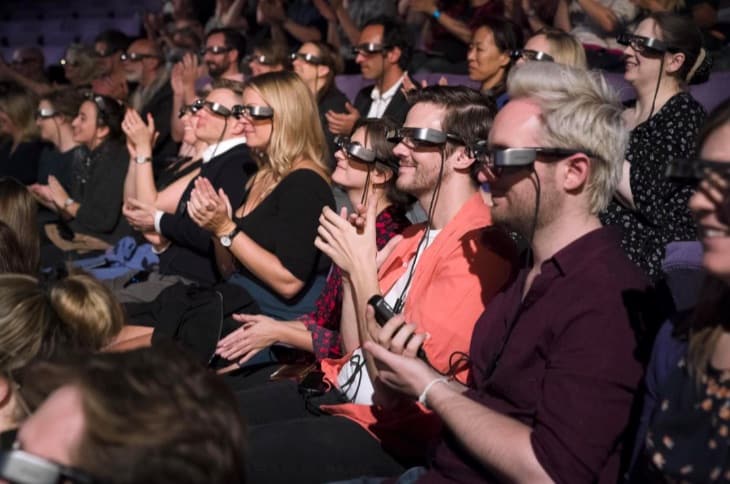 Digital Projection – Hall 1, stand F90
Digital Projection, the LED laser projector specialists, is bringing two new items to the show. Firstly, the Satellite MLS, which offers users simple building blocks to allow them to address a wide range of applications. Secondly, the Multi-Viewer 3D projector, which allows users to see and interact with each other in a truly collaborative manner.
At the show, attendees can also see how the MultiView system can be used in the visitor attractions industry by virtually exploring ancient artefacts and buildings. In addition to this, the company recently created a video mapping showcase for St Stephen's Cathedral in Passau, Germany using its M-Vision Laser 18k.
Digital Projection will also be in the 'VR at ISE' section in Hall 14 at stand B100. Attendees can schedule a meeting with Mark Wadsworth, Vice President of Global Marketing by email.
Panasonic – Hall 1, stand 20
Panasonic, the audiovisual technology provider, will be highlighting a variety of products for the AV world at ISE 2020. At the Panasonic eSports Arena, attendees will be invited to compete in real-time against each other.
The arena will showcase the company's latest technology, like the IP/IT-centric platform and the compact 30,000-lumen projector. The IP/IT-centric platform simplifies the chain of content productions, from capturing and mixing, to distribution and display.
Attendees will also be invited to step inside an interactive, real-time digital museum exhibition at the Panasonic stand. Using Panasonic laser projectors, wall and floor projections will completely immerse visitors inside a museum.
Panasonic recently provided AV technology training and workshops across 20 cities in Europe as part of the System Integrator Tech Days.
Guests can email Lucy Meredith to book an appointment.
Christie – Hall 1, stand 70
Christie, the global visual and audio technology company, will be showcasing its award-winning Christie MicroTiles LED. These use the latest in narrow pixel pitch technology and advanced mechanical design. A new feature that will evolve this technology is going to be revealed at the show. Two new projectors, the Christie Crimson HD31 and WU31, will also be launched.
Meanwhile, Christie recently won a THEA Award for 'Outstanding Achievement – Technical Innovation' at IAAPA Expo 2019 for the Christie Eclipse. The company will accept this award on 18 April 2020 at the Annual Thea Awards Gala. 28 Christie laser projectors were also used at Puy de Fou Espana to create its night-time show.
Connect with Christie here to set up a meeting at the show.
Endurescreens
Endurescreens, a specialist in the design, manufacture and installation of world-class projection screens, has recently implemented the first Pro+ dome screen in a planetarium at Ceske Budejovice, in the Southern Czech Republic.
The company will not have a booth at ISE 2020. However, attendees can email Sales Manager Lei Yin for a meeting.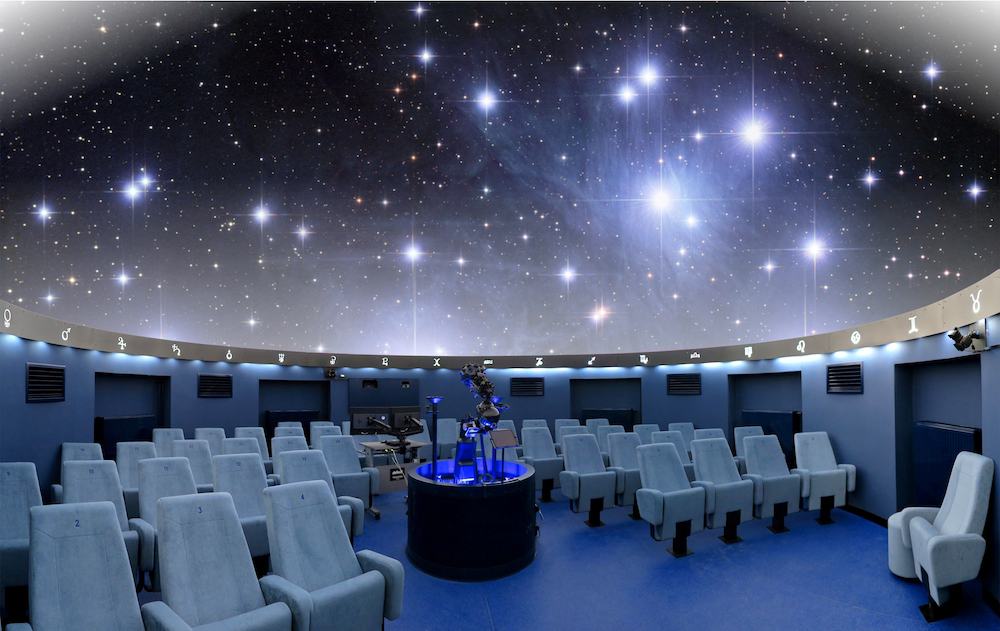 project: syntropy – Hall 2, stand A60
project: syntropy, the creator of technology and display solutions for dome cinemas and immersive attractions, will be showcasing ProjectionTools version 4.0. This new version has increased accuracy, workflow enhancements and extended equipment support.
project: syntropy has added even more features in the past year to allow automatic detection of partial dots, meaning the operator will not have to manually adjust the dot-pattern as frequently.
The company also recently announced the Interactive Race Tunnel, an educational attraction that allows the whole family to race against their favourite animals.
Visitors can arrange a meeting with Malin Hallbeck by email.
Barco – Hall 12, stand F120
Barco, the technology company focusing on innovative visualization solutions for different applications, will release a new product at ISE 2020. It will also showcase a variety of its current products. For example, the high resolution LED XT series which guarantees 24/7 reliability and has a range of indoor applications.
In addition to this, in audio room E107, visitors will be able to visit Barco Residential. Here, they can experience a Home Theater performance and learn about the latest in Architectural Integration.
The company recently renewed its partnership with Counterspaces to provide projectors for their digital art exhibitions. It also launched a new e-book, How to future-proof your museum, which looks at the future of museums.
attractionsTECH
Barco is sponsoring attractionsTECH by blooloop on the morning of 14 February. The half-day conference focusing on the future of attractions technology will feature Barco Segment Manager, Pro/Events, Leander Werbrouck speaking about Big Screen Immersion.
7thSense Design- Hall 15, stand M290
7thSense Design, the media solutions specialist, will have a variety of live interactive demonstrations at its stand. Using Juggler, 7thSense Design's new pixel processing solution, attendees will be able to see a 16k video wall.
Juggler is ideal for large video walls as well as multiple displays and high-resolution canvases. It can accept unlimited sources. 7thSense Design Delta Media Servers will be in action at demos on eight partner stands. These are: Absen, ATOTO, DigiLED, IHSE, Jenoptik, Leyard, Navitar and Sony.
The company also recently provided projection mapping for an egg-shaped art installation at the "XI Gallery" in New York. This artwork is the most prominent work in the gallery.
To discuss 7thSense Design or Medialon, guests can email Eric Lehman, Global Sales and Marketing Manager.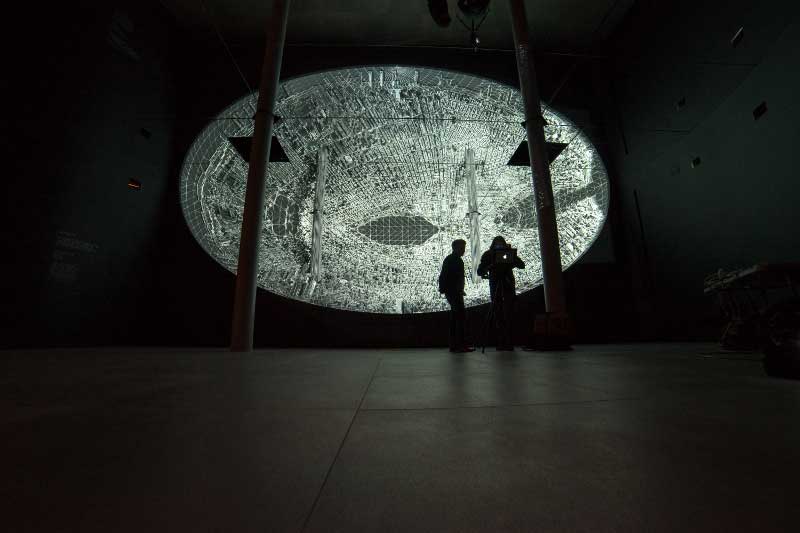 Medialon – Hall 15, stand M290
Medialon designs user-friendly IT-based audiovisual control solutions and is part of the 7thSense Design family. The company will showcase Showmaster Go at ISE 2020. This new product is designed specifically for attractions and theme parks. It combines show control and audio playback into one product. This makes it ideal for ride vehicles and parade floats.
Furthermore, 7thSense Design and Medialon recently announced that Image Engineering will be their new distributor partner for the India region. Founded in Mumbai in 1989, Image Engineering has a strong record of providing AV solutions to operators in India.
Listen Technologies – Hall 7, stand C192
Listen Technologies, the assistive listening, multi-language audio transmission and live streaming audio solutions provider, will demonstrate the Listen EVERYWHERE, ListenTALK, ListenIR and Listen Audio Guide system.  ListenTALK includes a variety of systems, receivers and accessories. The ListenTalk LK-1 transceiver allows mobile and wireless group communication at the push of a button.
With ListenIR, operators can use a cost-effective system that transmits clear and focused audio to the audience. It is ideal to use in classrooms, boardrooms, and courtrooms. Listen EVERYWHERE was previously showcased at InfoComm in Orlando. It is also the company's first Wi-Fi streaming product for personal and assistive listening.
The company recently acquired AudioConexys Inc, a leader in creative, multilingual and accessible tour solutions. As a result of this, a new product, Listen Navilution Wi-Fi, has been launched. To discuss this acquisition or any of the company's new products, visitors can email Kim Spencer, Director of Marketing, to arrange a meeting.
Powersoft – Hall 7, stand X205 and Y195
Powersoft, the Italian amplifier specialist, will mark 25 years in the industry at ISE 2020. Using two stands, the company will showcase how its latest products can be used in real-life applications.
At stand Y195, attendees will find information about commercial and conferencing uses for these products. A range of fixed install products, such as the Mover, Mezzo and Duecanali, will be on display.
At the second stand, X205, attendees will find an experimental zone split into a hospitality area and a meeting room. The hospitality area will have audio speakers powered by the Mezzo system as well as a sports bar with screens. In the Meeting Room, visitors will be able to choose whether to play audio from the hospitality area or the TV in the conference room.
In addition to this, Powersoft will be attending the Inavation Awards as it is a finalist in the R&D Award category. Claudio Lastrucci, Powersoft's Founder and Director, is also shortlisted for the Industry Influencer of the Year award. The company recently updated its audio system management software, Armonía Plus, ahead of the 2020 NAMM Show. This new update streamlines real-time device monitoring.
With so much on offer, ISE 2020 promises to be an exciting show. We'll see you in Amsterdam!