Sound Sculpture Inc. (SSI), leading sound artists, celebrated 25 years in the business on 17 October 2021. SSI is directed by Ben Herrington, who founded the company in 1996, and Roy Herrington, who joined in 2003.
Together, the brothers bring together vintage sound effects artistry and classic techniques with new technologies, in order to create bespoke sonic creations for unique experiences.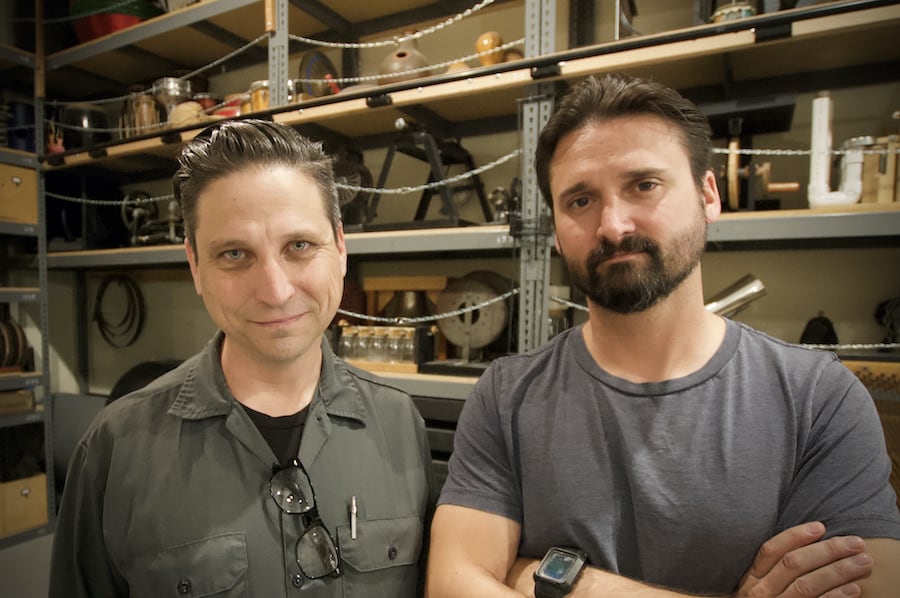 A career in sound design
After two years of freelance sound effects design for leading attractions such as the Indiana Jones Adventure, Disneyland and the Walt Disney Imagineering VR studio, Ben Herrington set up SSI in 1996. He takes influences from early radio sound effect artists, as well as experimental musical instrument design.
Over the years, his performance-based approach has allowed the company to create a range of solutions to meet the challenges of LBE. In 2003, when Roy Herrington came on board, the company was able to expand its physical, performance-based sound devices, and he became responsible for the ongoing development of a proprietary, performance-based sound library.
Despite its growth and development during the last 25 years, SSI has also remained focused on conceptual development and custom sonic creations for extraordinary places.
Successful projects include Mission: Space (Orlando), The Tower of Terror (Tokyo, Paris, and Anaheim), Indiana Jones (Tokyo), Tron Lightcycle Power Run (Shanghai), Mickey's Runaway Railway (Orlando), and the Space 220 Restaurant (Orlando). The company also provided on-site mixing and sound design during the construction of Animal Kingdom, Disney's California Adventure, Hong Kong Disneyland, Disney Hollywood Studios, the Dream and Fantasy Cruise ships, and Tokyo Disney Seas.
Staying true to its focus
SSI opened a base in Valencia, California, in 2013. This functions as a collaborative workspace as well as streamlining a workflow between classic sound effects techniques and modern sound design practices. After 25 years in the industry, the company continues its collaboration with clients and creative partners to leverage audio's ability to articulate environments and stories and elevate captivating experiences.
"The artistic challenges and creative partnerships that form throughout these projects are what draw us to theme parks and location-based entertainment," says Ben Herrington. "The scale of so many of these projects is awe-inspiring. The teams that put them together are equally so. We have been grateful to collaborate with such brilliantly imaginative people over these years."
Last month, Sound Sculpture Inc. celebrated the premiere of FlyOver Las Vegas, for which it created sound effects and provided in-field mixing services.