Mown grass. Old TV jingles. Childhood treats. We can all recall moments when an image, scent, taste, sound or texture triggered an overwhelming flood of memory. The experience is visceral because our senses are hardwired to the limbic system – the primitive brain region that governs memory and emotion. Research suggests that using multi-sensory technology to heighten the visual realism of your attraction allows guests to feel and remember the experience more vividly.
Industry leaders agree, with 78 percent of event planners saying that multi-sensory events "deliver more memorable and creative experiences", according to a 2015 London & Partners survey. Brands have long used multi-sensory marketing to influence our feelings, mood and behaviour, and the same techniques are effective in the experience economy to make projected visuals more authentic and connect guests' sensory memories to the experience.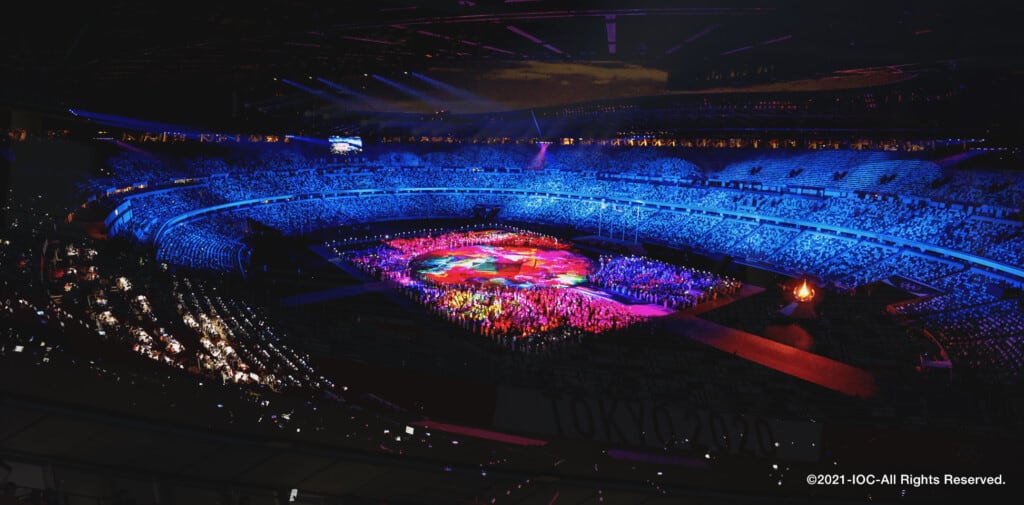 Apple stores, for example, encourage us to bond with products rather than locking them up behind glass. Cinnabon places its ovens in the front of its stores: fragrance makes pastry on display that much more irresistible. Starbucks airs the same playlist in all of its outlets to create a familiar café ambience.
Multi-sensory technology: basic instinct
Which senses to stimulate and how is limited only by your imagination, but here are some ideas. New York's Metropolitan Museum of Art closes the gap between seeing an exhibit and instinctively wanting to touch it by adding replica sculptures with embedded fragrances and interactive sounds. This taste delivery system uses acoustic levitation to suspend food particles in the air.
Research shows why scent is so effective for drawing audiences deeper into the visuals. Spatial audio, too, makes projected images feel more dimensional by untying directional sounds and placing them around the audience where they might originate in real life.
Vision you can feel
The realism of your projections can be further enhanced with novel screen surfaces such as glass, water, ribbon screens or organic objects. Mist is a clever way to add dimensionality to the image while refreshing the mind and body. Attraction designers around the world are pairing Silky Fine Mist with high-brightness 4K laser projection to spectacular effect.
Recent examples of multi-sensory technology include an otherworldly collaboration with media artist Refik Anadol at the Walt Disney Concert Hall in Los Angeles, and the Japan Pavilion at Expo 2020 Dubai. This won the Gold Award for self-built pavilions over 2,500 square metres.
Harmonize form and function
One of the biggest challenges in implementing sensory technology is harmonizing form with function. It's important to set a specific objective. Decide what you want audiences to feel and remember, and then get the balance of sensory elements right to achieve that result. However, it's common for clients who ask us to help them create a multi-sensory attraction to have no concrete ideas about what sort of outcome they have in mind.
We try to help them visualize the end result after combining technologies that seamlessly blend the physical analogue environment and the digital image. Finding the perfect balance between image quality, cost-effectiveness and image stabilization, all while maintaining easy operation, is almost as important as the end result.
As well as having access to creative engineers that can help you conceive and execute a vision, it's helpful to engage a technology partner that can offer access to a wide diversity of technologies, consultancy services and on-site support under one roof. A global service network and ready availability of parts even for sunset products is another important consideration because it's essential your attraction can run reliability for long periods.
It's also vital that open communication between the technology partner and creator is maintained from conception to execution so that 'extra dimension' ties your guests emotionally to the experience, making them more likely to remember, share and revisit your attraction.
Food for thought
For inspiration on how multi-sensory technology can seamlessly integrate into a visual system, look no further than Huis Ten Bosch's Fantasia City of Lights attraction in Nagasaki, Japan. Tsuyoshi Tsujimoto, division chief of event planning division for the park planning department of Huis Ten Bosch, said creating a simulated environment eased the impact of travel limitations during the pandemic.
"It was really a period in which it would be difficult to go and experience this environment directly, and we wanted to provide our visitors with an exciting and immersive virtual experience using video content," Tsujimoto said.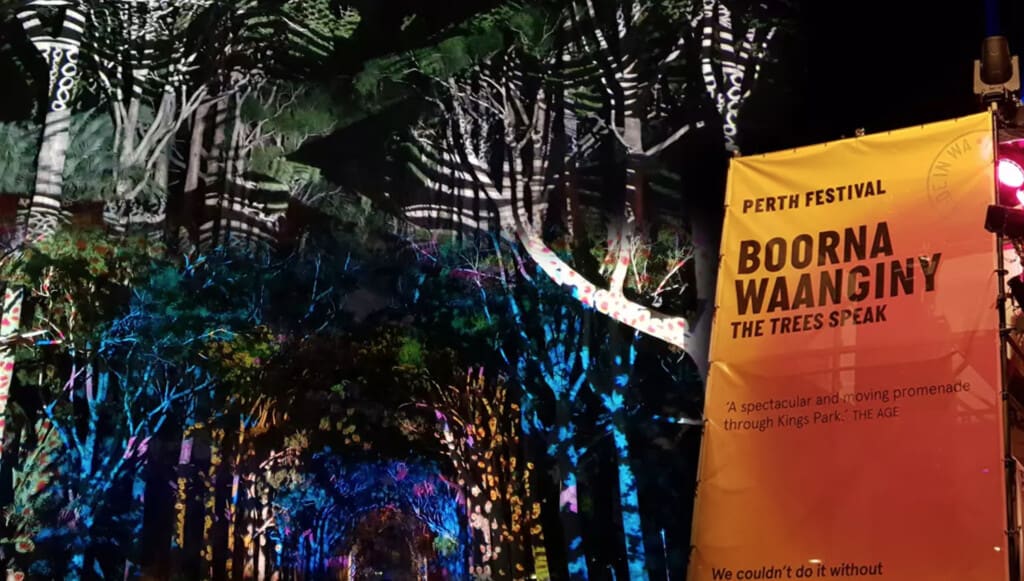 Meanwhile, in Australia, Perth Festival's 'Boorna Waanginy: The Trees Speak' provides another stunning example of creative partnership. Projection from Panasonic Connect transforms an avenue of trees into an ever-moving canvas, where flowers bloom, flocks of birds descend, wetlands fill, bushfires rage, and the stories of the land unfurl.
"From the inception, the creative and technical teams knew this project was going to be something very special both from a visual sense and the message it conveyed," said Lee Williams, general manager of Perth Audio Visual (PAV).
Get started with multi-sensory technology
The technology exists. Your audience is waiting. All you need is a vision. If you could use some help fitting the pieces of the multi-sensory puzzle together in your museum, location-based experience, concert, immersive attraction, artainment show, sporting event, exhibition, trade show, or anything in between, you can find out more about location-based entertainment solutions, or leave your questions or ideas at kunimoto.chad@jp.panasonic.com.