These solutions streamline operations and generate increased revenues for over 1,000 venues in 30 countries across the globe, including Merlin Entertainments and Six Flags. They also harness the power of data to inform business and marketing decisions.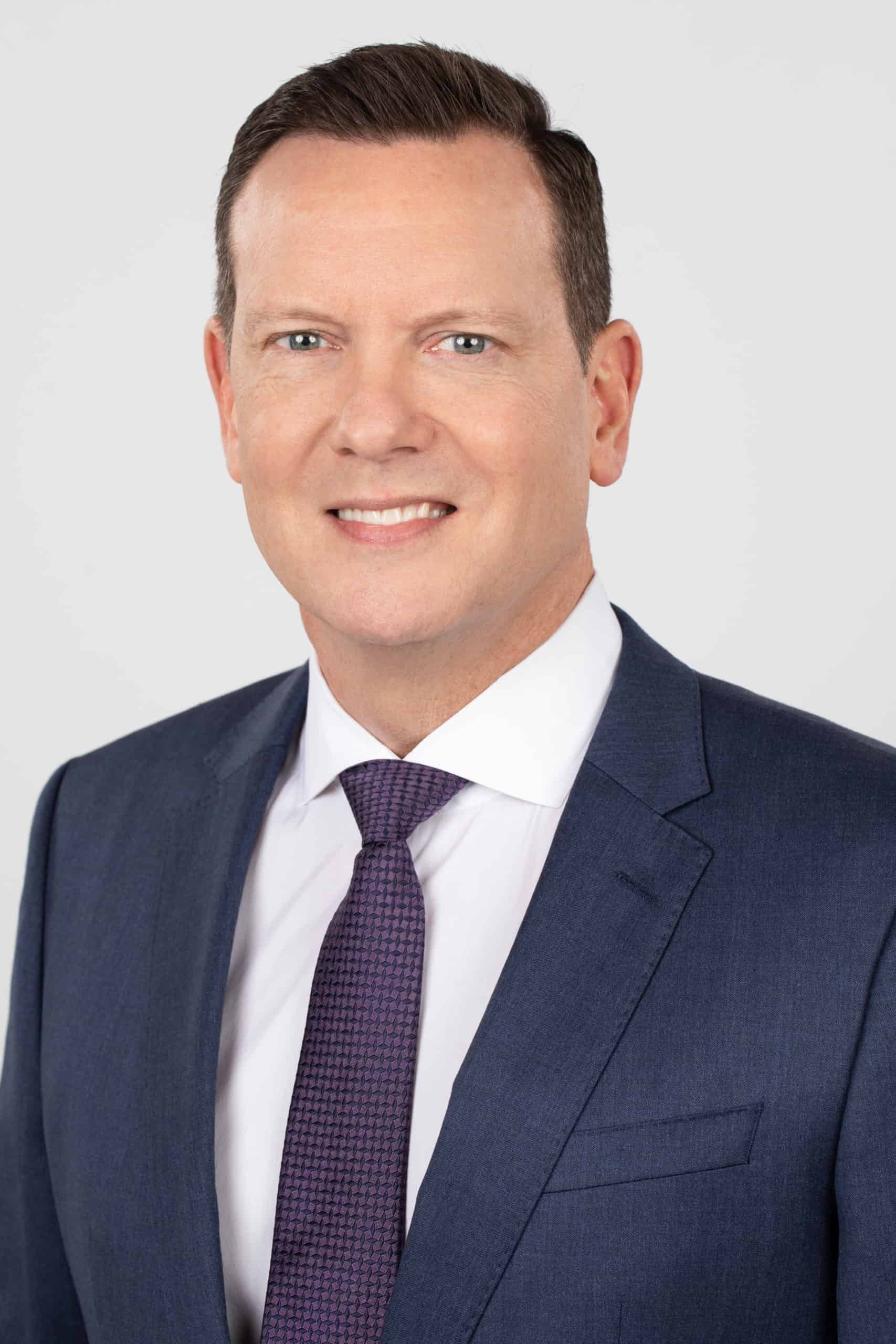 The logistical challenges that come with COVID-19 social distancing mandates are daunting. Distributing guest flow becomes an important part of eliminating crowding at the park entrance.
Traditional queuing takes up significantly more space when allowing room for physical distancing. And providing contactless payments becomes the expectation rather than a convenience. Every step in the guest journey will need to be reimagined.
accesso CEO Steve Brown speaks to Blooloop about how attractions are now turning to technology to help operators deliver a safe and enjoyable guest experience. The company is well-positioned to help overcome the logistical challenges of operating at scale while also enabling an environment which facilitates social distancing.
Reimagining the guest experience
accesso has a full suite of technology solutions designed to help operators deliver revenue and manage all aspects of the guest experience – before, during and after the visit.
Its products include the award-winning accesso Passport ticketing suite, accesso LoQueue – a patented suite of virtual queuing solutions –  accesso Siriusware point-of-sale ticketing, the accesso ShoWare box office ticketing suite, the Ingresso global distribution system and The Experience Engine (TE2), a guest experience management platform that empowers attraction and venue operators to deliver personalization at scale. Each of these products has a particular application during – and after – the current global crisis.
accesso and COVID-19
As theme parks, attractions and other venues explore how to reopen and recover post-pandemic, accesso is well-placed to help. This type of crisis, Brown feels, is when companies show the strength of their partnerships:
"Helping our customers get through this challenging time is the top priority for our team. When this is all over, we want to look in the rear-view mirror and be proud of the role we played in helping the industry get back on its feet.
"Right now, it's not about selling our solutions; it's about everyone putting their best foot forward to help each other. On the other side of this, we will be more resilient as an industry. People will look at how everyone behaved during this difficult situation and that will be an important consideration when deciding who their partners are going to be for the long term."
The fact that Brown's roots are in the theme park industry gives him an unusual insight into the needs of the sector. It is a perspective shared by many of accesso's team members:
"Our team understands our customers and their business objectives. One of the big benefits that we bring to the table is experience from the wide range of venues we serve around the world."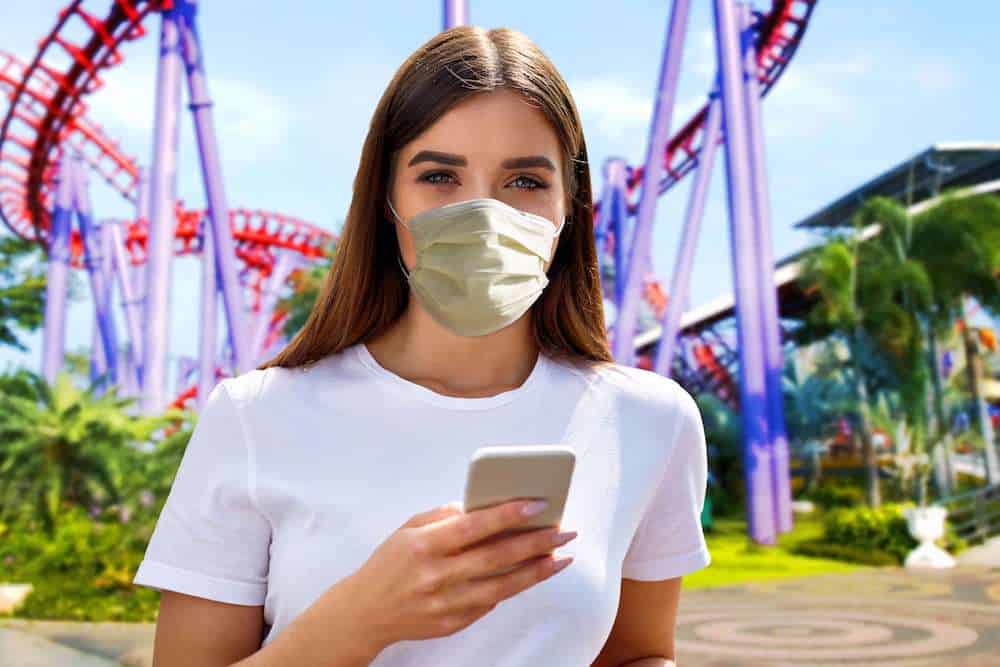 Changes to ticketing and virtual queuing after the pandemic
This insight is particularly beneficial during the current crisis, says Brown:
"We are very familiar with date, time and capacity ticketing for certain attractions and live entertainment venues, but until now, not for theme parks. Theme parks simply sell a general admission ticket and you show up."
In contrast:
"Everyone riding the London Eye has a reservation with a date, time and party size. And there are millions of people going on the London Eye every year. So now, we're applying that type of reservation process to theme park clients like Six Flags and Cedar Fair.
"We're quickly pivoting to utilize our experience and technology base in different ways to deal with the changing landscape. We can help clients by applying our virtual queuing expertise and other pieces from our toolkit. Being a provider of scale and scope offers a significant amount of flexibility."
Helping the industry to recover
"We're seeing the benefits of that flexibility on all kinds of things we're doing," says Brown. "Whether it's setting up cashless food and beverage offerings or being approached about services customers didn't feel they needed in the past.
"You show your true colours when things get difficult, and this is certainly a difficult situation across the industry. When you can help a customer get their business moving again by setting up a new system configuration or applying previously unused features, that is really when you demonstrate partnership."
Accelerating trends
The COVID-19 pandemic has created a challenging situation for businesses, particularly across the leisure industry. But it has also meant trends that have been developing over the last half a decade or so are suddenly accelerating. Some, such as virtual queuing, have become more of an essential offering to help get guests out of line and allow them to more easily socially distance.
"As difficult as this is for everyone, it is causing us all to reassess and to adapt to being more efficient so that the cost base can be lower. It's also offered a chance to take a deep breath and say, 'OK, what should we be doing differently? What could we do better? What would improve our guest experience and our margins? Is there a better way to do things now versus how we have operated for decades given the available technology?'"
Putting the guest experience first
Offering an insight into industry trends, Brown says:
"There is an overall focus on improving the quality of the experience. For example, look at the Village Roadshow Theme Parks group in Australia. They have increased their focus on extending the quality of the guest experience.
"You're going in the opposite direction of the experience economy if you simply chase volume. Millennials and Gen Z are looking for experiences and they're also a very tight-knit, technically savvy demographic.
"If you can have a virtual queue to get your driver's license, why can't you have one for a roller coaster? People are starting to work these things out. All these technologies are evolving to be smarter, more environmentally conscious. They're more experience-based, they allow more cultural flexibility – and the current situation is accelerating the development of these trends."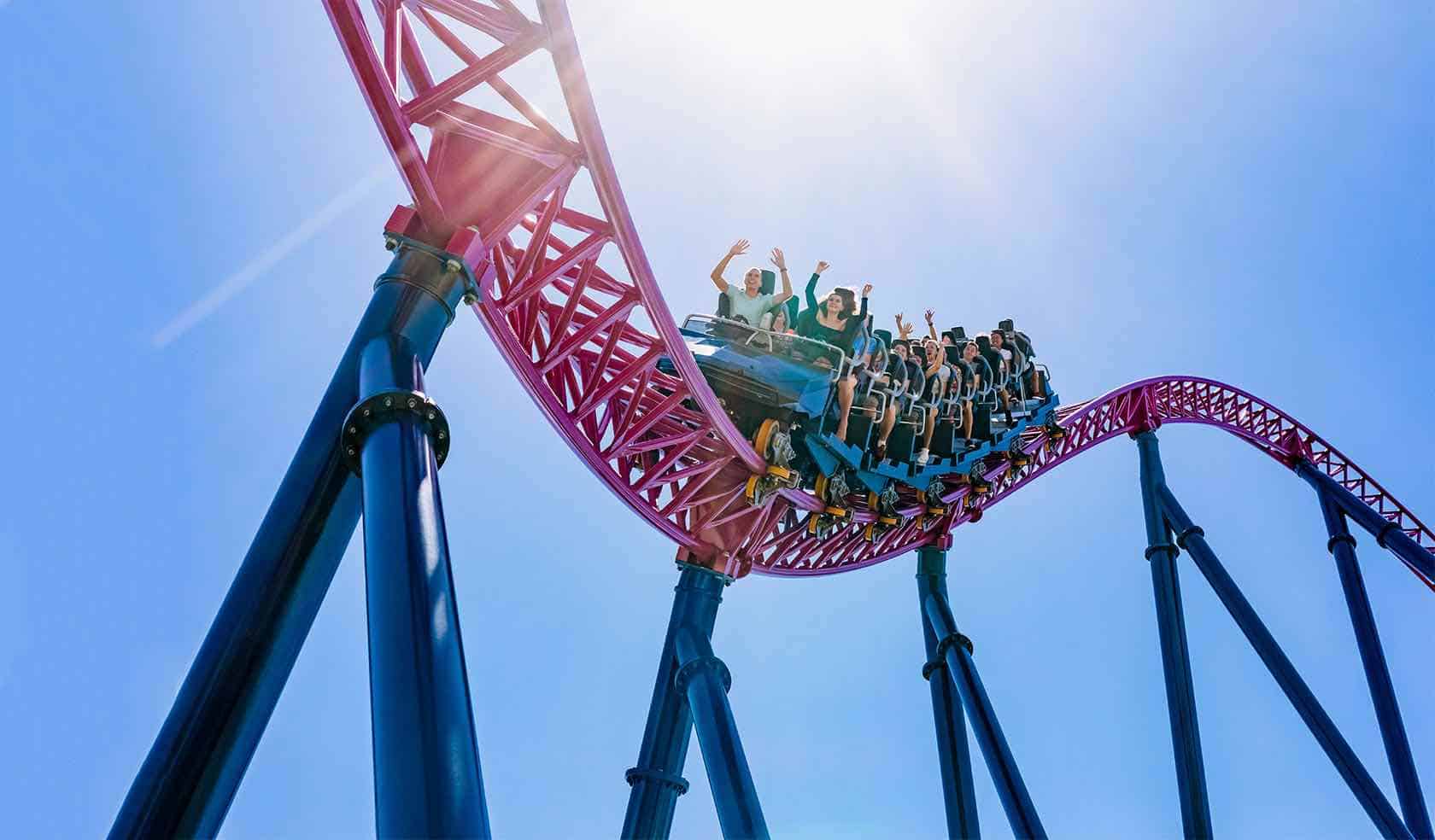 Using technology to improve the guest experience
"This situation is making everyone pause and think. And some are saying: 'Hmm, cashless food and beverage offering. I wonder how much faster people could order their food and get their meal if they weren't having to wait in the queue to give their order to someone?' So, everyone's realizing that these technologies are available and they're affordable.
"As a result of these necessary changes, the line between the digital and the physical space is blurring. Theme park operators are beginning to realize that if a significant proportion of their clientele were given the opportunity to make an online reservation, staffing levels could be better aligned with the number of expected visitors on any given day.
"And, of course, even in virtual queuing, every attraction doesn't necessarily need to be on a virtual queue," says Brown. "Because some experiences have very short wait times anyway. But wouldn't it be great if you could get rid of extreme waits?
"When guests leave the park, they reflect on those. They don't say, 'Oh, we waited 10 minutes.' They say 'We waited two hours and that ride lasted for three minutes. I lost half my day waiting in line.' Perhaps they would opt to share a selfie enjoying their day rather than posting a picture of the wait time sign on their Instagram.
"If you can have guests spend half their day having fun instead of waiting in line, they're going to have a better experience. They're going to come back sooner and they're going to tell their friends about their great experience versus how much time they spent waiting in line."
accesso and Walibi Holland
On May 11, 2020, accesso announced a new strategic agreement with Walibi Holland – a longstanding theme park customer located in Biddinghuizen, Netherlands – to implement accesso's 100% virtual queuing initiative.
The park is owned by Compagnie des Alpes. It already leverages accesso's patented virtual queuing solution as a premium service option. It now offers virtual queuing to all guests to deliver reliable social distancing since reopening May 25.
"Walibi Holland is a beautiful park," says Brown. "They've offered our virtual queuing for many years as a premium service, and now they have implemented our solution for all guests as part of their reopening.
"It has been very positively received. The guest feedback is overwhelming: they don't ever want to see a queue again! Visitors have an appetite for a better theme park experience. They love the rides, but they hate the wait."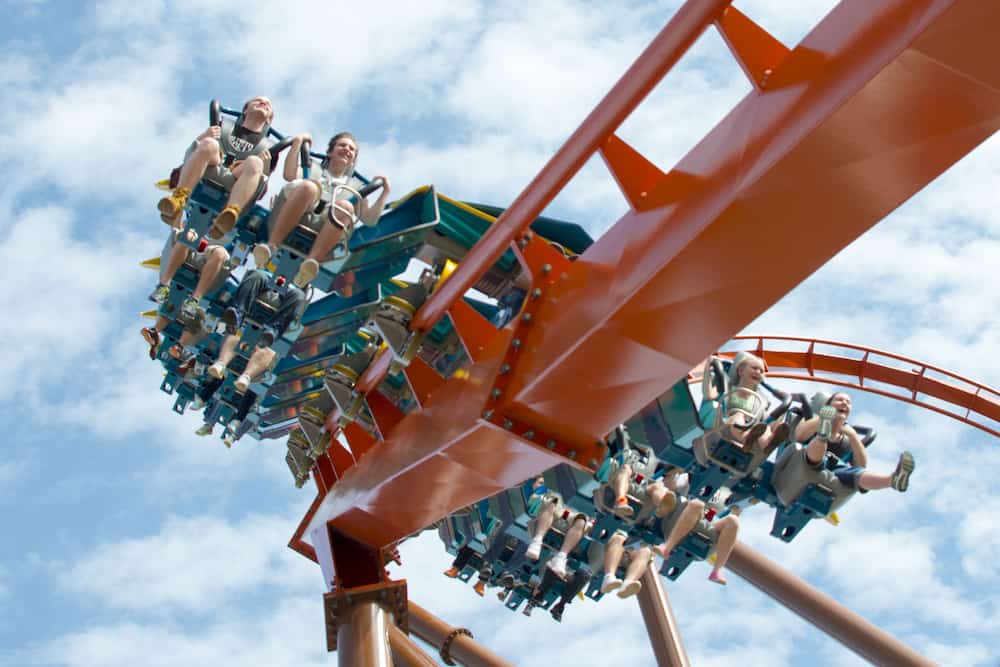 accesso's virtual queuing technology
accesso's virtual queuing technology can adjust dynamically to unpredictable variables. For instance, guest flow and operational changes. It allows real-time capacity optimization and communication with guests via their mobile devices.
The Qsmart virtual queuing platform, used by Walibi Holland and others, is quick and intuitive. After selecting a ride or attraction on their phone, the guest is placed in a virtual queue. A countdown then begins. When it's their turn to ride, they are notified. They then make their way to the attraction where an attendant scans their contactless QR code to redeem the reservation.
Virtual queuing and social distancing
accesso's Qsmart virtual queuing technology uses guest's smartphones and works through the scanning of a QR code. In cases where the use of smartphones may not be ideal, such as a water park, accesso offers a durable, technology-packed wristband. This serves as a communication device in place of a smartphone.
Brown, describing how accesso's product differs from the time slot systems often erroneously referred to as virtual queues or virtual lines, explains:
"Our accesso LoQueue virtual queuing is a dynamic system, meaning that it changes based upon the circumstances at hand. If you have 800 people in a virtual queue for a rollercoaster and the ride needs to take downtime for some brief maintenance, those people are rescheduled accordingly. The queue just moves back by 10, 15 minutes.
"If a rainstorm suddenly breaks out and you have to close all the outdoor attractions, our system can re-queue everyone on a new schedule. The solution is very flexible and adjusts based upon the circumstance.
"If the guests are suddenly coming back faster than you expected for the queue, or slower because they took a longer lunch than they had planned for, our system can recognize that and dynamically adjust the queue times for everyone else on a real-time basis with real-time communication to the guest."
Flexible solutions
In contrast, with a time slot or a reservation-based system, "If the guest is given a set time or even a window of time to board their desired ride, say 12:15-12:45 p.m., but at 12:10 p.m., the roller coaster is taken out of service for maintenance, the guest can't board the ride – yet they still show up.
"Then what happens to the people who had time slots for 12:45, 1:15 and 1:45 p.m.? They all start stacking up. They have a reservation, but the ride isn't operating and they're all unhappy. It will never end. A virtual queue is more elastic – it adjusts based upon what's happening at the attraction.
"As the original inventors of virtual queuing, we have been developing our system for nearly two decades. We have invested years of thought, research and development into eliminating the process of waiting in a physical queue. And we hold a range of important patents around our technology."
Responding in real-time
He explains a possible contingency:
"Perhaps a large rollercoaster will handle 1,200 to 1,500 people in an hour, in terms of capacity. If you have a one-hour wait for a ride with a 1,500-per-hour capacity, that means you have 1,500 people in the virtual queue. That ride is now taken out of service. You need to dump the queue, but those guests have spent up to an hour waiting and their turn has been taken away.
"With our system, we can take that time and give those guests credit toward another ride. They can pick from the menu again and allocate their time to another experience. That's a significant advantage over a static time slot system. In an operating environment like a big theme park, you have to be able to handle these conditions. If not, the system starts breaking down."
In the present circumstances, it is particularly important to avoid crowding hotspots:
"You have to be elastic and be able to communicate with your customers in real-time, to provide accurate updates about the return time for the attraction. It's very different from a time slot or reservation systems that are sometimes billed as virtual queues or virtual lines."
Simple solutions
One important point to make about accesso's 100% virtual queuing initiative is how easy it is to adopt and implement – both for operators and guests.
"When virtual queuing was first invented, cell phones were scarce," says Brown. "In order to communicate with guests in real-time to provide this elastic, dynamic virtual queue, you needed a device that could communicate with them. This was the limitation of scaling this across the entire guest population.
"Now, everyone has a smartphone in their pocket, so guests can use their own device. The ease of installation today is remarkable, as the solution can be implemented without installing any wired hardware in a theme park."
In conclusion, Brown says:
"Virtual queuing is moving from being a premium service to being an essential one. It's for everyone, not just the few. To me, that's important. Both in the spirit of facilitating social distancing, but also as a way for the industry to move forward as part of this experience economy."
To learn more about accesso, visit www.accesso.com.