Few things are more rewarding for a theme park operator than launching a new ride or attraction. But this year, weeks before the start of the season, many parks were forced to close. Now, due to coronavirus, some highly anticipated new attractions are delayed.
In the midst of the coronavirus crisis, senior representatives of Legoland New York Resort, Paultons Park and the new indoor Polish park Mandoria share their stories of delayed attractions.
Coronavirus and delayed attractions
Legoland New York Resort
This Independence Day, July 4, was set to be the launch date for the ninth Legoland theme park worldwide. Located in Goshen, Orange County, the 150-acre park is located 60 miles northwest of New York City. Julie Estrada, who heads up operator Merlin Entertainments' public relations in North America, tells us what's in store and why it'll be worth the wait:
"Legoland New York Resort will be the first major theme park in decades to be built in the northeast United States. We are aiming to be the ultimate family destination for visitors from New York, New Jersey, Connecticut, Pennsylvania, Massachusetts, and beyond.
"The resort will offer a multi-day experience with more than 50 rides, shows and attractions, all designed for kids aged 2 to 12 and their families. The park will take visitors on a journey through seven themed lands. The beginning of the Legoland New York experience will be The Factory."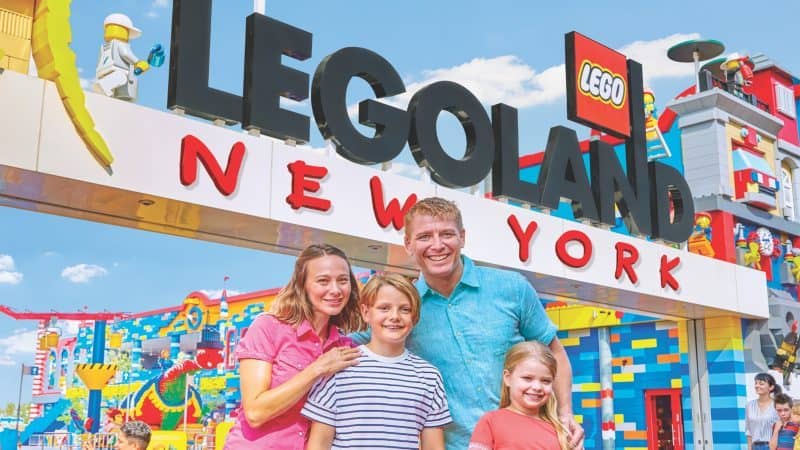 "Here guests can sample The Lego Factory Adventure, the world's first dark ride experience that turns visitors into Lego Minifigures. I can't wait to see the looks on our guests' faces when they experience it."
A tough but necessary call
"It was an extremely tough decision to delay the opening due to coronavirus, knowing how much excitement had built for the attraction's July launch. But as we learned more about the trajectory of the virus, we needed to make this very tough call for the health and safety of our team, our community and our guests."
"We found ourselves in good company. Our decision was consistent with the closure of venues and postponement of events worldwide in response to the pandemic.
"Our marketing strategy shifted to educating our fans about the change in opening date and explaining how they could renew their tickets for next year's opening. We continue to receive purchases of annual passes and single-day tickets.
"We also pivoted to a virtual content strategy, working with our sister parks in California and Florida to promote virtual learning, creativity and play through the Legoland Building Challenge.
"The majority of responses have been overwhelmingly supportive of our decision. We've been touched by the notes of understanding and appreciation that we've received from our fans."
Supportive suppliers
"On 31 March, New York State banned all nonessential construction, which impacted our site. We are hoping to resume construction once this restriction is lifted in the next few weeks, but there is no set date as of now. Despite the coronavirus delay, we are optimistic that we can open the attraction in 2021.
"Before the mandate from the New York State government to pause construction, we were in vertical building stages. As you can see from some of our past social media posts, many of the rides and roller coasters were going up."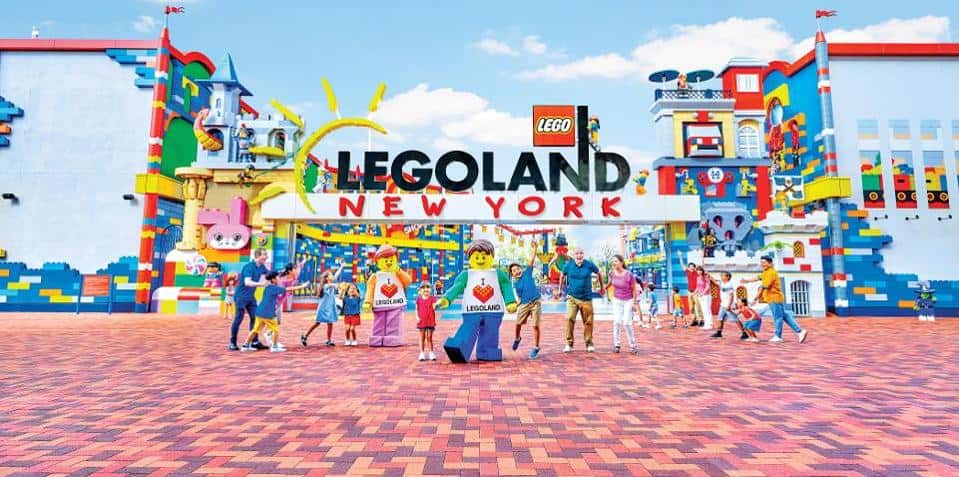 "Our suppliers are dealing with many of the same challenges we are, so they've been incredibly supportive. We've continued to receive deliveries of our ride vehicles and major park features throughout this period.
New operational procedures
"We do expect that there will be changes to operational procedures by the time we open next year. We are undergoing a deep review of our procedures. This means we can continue to provide guests with a safe and comfortable experience moving forward. We will be able to share more details on this in the coming weeks."
"With the shift, our theme park launch will coincide more closely with the opening of Legoland New York Hotel, which is on track to open in 2021. Guests of Legoland Vacations now have the opportunity to reschedule or book new vacation packages.
"I'm sure they'll like what they see!"
Tornado Springs at Paultons Park
Paultons Managing Director and present BALPPA Chairman Richard Mancey tells us about the British park's new 1950s Americana-themed area, Tornado Springs. It is being built at a cost of £12-13 million (approx $15m). The launch of this attraction has now been delayed until Easter 2021, due to coronavirus, as Mancey explains:
"Tornado Springs is a continuation of our commitment to remodel existing areas and give guests an even better reason to come to Paultons. It has some rides that are aimed at an older child than would be interested in Peppa Pig World, but overall still has very much a family theme.
"It is set on Route 83. This is both a play on Route 66 and a nod to the year that Paultons opened. The area is almost 4.5 acres, which makes it about one-and-a-half times the size of Peppa Pig World, which it sits alongside.
"Leisure Expert Group, who have done some masterplanning for us before, did all the design work. Manufacture and install is by MK Themed Attractions from Denmark."
Key attractions delayed due to coronavirus
"The signature attraction is a Mack Rides spinning coaster, Storm Chaser. We were probably only four days away from letting the first train go round when the guys from Mack left. The track is complete, the station is complete. The second train is at their works in Germany ready to deliver as and when.
"Another major attraction is the Cyclonator pendulum ride by Soriani, who build a lot of the big kit for Zamperla. We've also got some twin family drop towers by Zierer called Windmill Towers and Al's Auto Academy, a driving school from Formula K."
"In addition to this, there are two existing attractions that have been rethemed. These are the Trekking Tractors by Metallbau Emmeln and Buffalo Falls, a rubber dinghy slide also from Metallbau. We've got two playgrounds by Eibe, who put in all the play at Peppa Pig World. Our Rio Grande train also goes through the area.
"We have got a large American diner going in as well. And we have got a shop in there, which will be selling driving licences for Al's Auto Academy."
Put back to 2021
"We were provisionally due to open Tornado Springs on May 16. The park had already been open since the half-term holidays in February. It was around March 15/16 that things starting grinding to a halt.
"Our Danish contractors left quite early because Denmark when into lockdown probably two or three weeks before we did. Other contractors were struggling to get supplies. A few have started trickling back, but it's very difficult getting any kind of direction right now. MK still have some of their stuff in the Philippines, where they have a big fibreglass manufacturing plant."
"We've probably got six to seven weeks' work left, without interruptions. Realistically, we don't expect to see our European contractors back before June or more likely July at the earliest. And, frankly, if we don't get it open by August there's very little point.
"That's why we decided to delay the opening of our new attraction, Tornado Springs, to Easter next year after the coronavirus pandemic. I don't think we are alone in making decisions such as this. This is a £12-13 million project, and we want to make the most of it."
Reopening the park
"We've done a lot of social media to keep in touch with guests. There have been several videos, including one with James [Richard and wife Sara's eldest son, the park's Operations Director], explaining that construction has stopped.
"A large part of our 140-acre site is gardens. We've still got people attending to that and the animals. We have brought forward our May ride maintenance programme. In some ways, it's easier to do that work than when the park is open.
"We want to reopen the park, our guests want us to reopen, and we have loyal staff that I know are chomping at the bit to come back.
"It's been the most unbelievable period. Pushing ahead towards one of the busiest times of the year, then suddenly switching it off like a tap. It's not been a great experience, nor one I wish to happen again. We closed at 5 o'clock on Friday the 20th of March, and we've had very few wet days since. The fantastic weather only increases the frustration.
"It's now just a matter of sitting it out. The latest forecast for hospitality reopening is now July. We are watching with interest the European parks, which will reopen before us, are intending to do. We will follow government guidance and can always limit numbers by ticketing if we have to."
Regaining guest confidence
"This situation is not going away so we are investing in making guests feel safe. Probably the busiest areas of the park are the queue lines on rides. We are already putting in place social distancing measures, altering some queue lines."
"That's easier to do with linear rather than snake-like queues. We will probably do a video to show people what we've done. It will take a bit of time for people to regain confidence and change their behaviour.
"One good thing to come out of all this is that suddenly the government is taking hospitality seriously. At BALPPA we are working with UK Hospitality. This is a sector than employs 2.9 million people. People soon realise how much they miss attractions, restaurants, pubs, cinemas etc. when they are gone."
Mandoria – City of Adventures
Located next to PTAK Fashion City near the city of Łódź, Mandoria was supposed to open this summer. Inevitably, the launch of the 108 million PLN (approximately $25 million) indoor attraction has been delayed due to coronavirus. Project Director Daniel Heinst gives us an update:
"Mandoria is a fictional trade town based in Renaissance times. We made the storyline and characters up ourselves, but have tried to link it back to historical events."
"We have the same owners as PTAK Fashion City and had the opportunity to use an existing building nearby, a large hall that we could change into an indoor park. But Mandoria will be a separate entity, with additional infrastructure and parking.
"We stopped all construction in mid-March. Other work had already stopped organically. A lot of construction companies in Poland work with Ukrainian labour, who were afraid the borders were going to be closed. With our suppliers, some materials were not available any more.
"After about 10 days, there became a point a when we said it doesn't make sense to continue any more. If Company A can't work because Company B has already stopped, there's no point."
Coronavirus in Poland causes attractions delays
"Lockdown is lifting gradually in Poland, but there is no hard end date yet. Therefore we don't yet know when construction will start again.
"The second question would be under what conditions are allowed to open. The Polish government has delayed giving any coronavirus rules for parks or attractions so far. For now, there is a rule for churches, which is one per person per 15 square metres."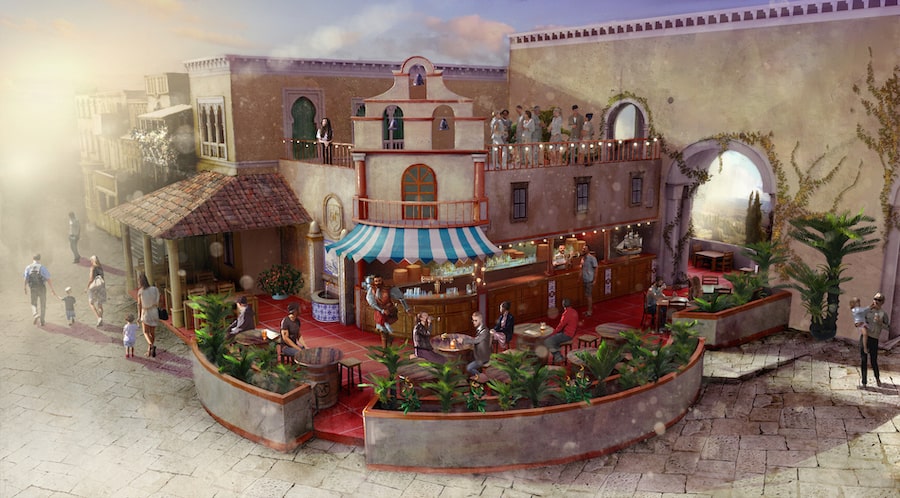 "As an indoor park, we are also an enclosed space. We assume any guidance will be in line with other EU nations, so we are monitoring what happens in the Netherlands and Germany for example. But it is all a guess at this stage.
"I would say the park is about 60% complete. Luckily, when it came to the attractions, we had already installed them all. Most of the rough stuff, the concrete, steel and walls, are done. We were about to start the theming, but then they closed the borders and the theming company couldn't come.
"Now, because of coronavirus, we have time to put in a little more detail. There is always a positive angle!"
Interesting design
"The design has been done completely in-house. We recruited designers from Holland and abroad. Many ideas popped up during the design phase, but also the construction phase. There was a lot of discussion between all departments, including also retail and food & beverage.
"Normally you would do the concept design phase and then go into the detailed design before starting construction. Because of the timeframe that we had, we designed and built at the same time. I've never done anything like that before. It was quite a challenge, but it kind of worked.
"They always say limitation pushes the level of creativity. It surely does! I have to say I am have been very lucky with the design team we have assembled. They are very creative and have put together a really interesting park.
"We went mainly for off-the-shelf rides and attractions due to the timescale and budget. But it was a challenge to find attractions that fitted the requirements of the hall. As you can imagine, the building (originally an expo hall) was never designed to accommodate an indoor theme park.
"It gave us some challenges, especially when it came to the height of the hall. Of course, it had supports in all the places we didn't want them."
Rides, attractions and the evolution of the Polish attractions industry
"We have a Gerstlauer coaster that was a custom design. It was impossible to find a coaster that would fit into the space we had. We were lucky that Gerstlauer was able to work within our budget, the space and the timeframe. We have used mainly European suppliers for the other attractions too.
"The advantage of indoor was that immediately we could go to an all-year-round park. In phase II we will start doing outdoors. We have 50 hectares reserved. There will be a percentage of people who, after visiting the park, will decide to go to the outlet mall [PTAK Fashion City] but that is not the main goal."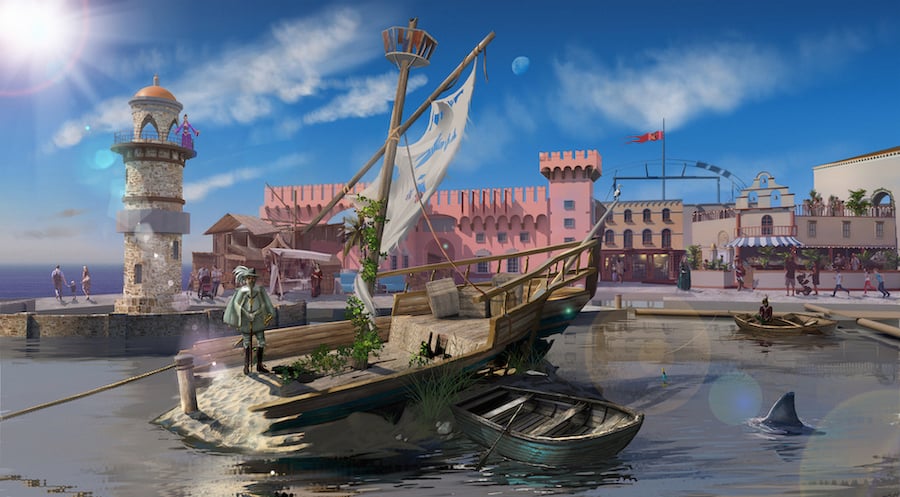 "We don't have any direct competition within two hours drive of us. That is the advantage of being in a country with a new market opening up.
"I have been working in Poland now for more than 20 years, focusing on theme parks and amusements since 2005. I have seen the birth of the industry here. They weren't even day attractions back then, more like one-and-a-half-hour attractions. Little enterprises with low budgets like dinosaur parks.
"It is amazing to see how fast things improved. The budgets have grown, things have got more professional, more themed, and up to what we are delivering now with Western European standards. The dinosaur days are over."
Background image: Tornado Springs under construction