Blooloop profiles the compact attraction in Crimea, speaking with its director, Vitaliy Belyakov.
Perched on a hillside overlooking the Black Sea in the city of Yalta, Mriya was recognised as Europe's Leading Leisure Resort in the 2019 World Travel Awards. Since 2016, it's also received four global Luxury Hotel Awards.
Opened in September 2018, Dreamwood was the winner of a Golden Pony Award last spring in Moscow. Just 4 hectares were allocated to the park by Mriya's investor. This dictated a small offering focused on families. However, what Dreamwood Park lacks in size it makes up for in story.
Storytelling and nature at Dreamwood Park
"I think storytelling is very important for children," says Belyakov. "We were inspired by the surrounding nature, the hotel building and the task of entertaining and educating children."
The park's lush environment reflects the ancient landscape of the area. Interspersed among the tall trees are stranger looking trees, giant plants, vines and flowers. Together they form a magical land that envelops the rides and attractions. Guests navigate their way through on paths as well as an elevated walkway that runs down the centre of the park like the spine of a leaf.
It all started with a playground
Built at a reported cost of $300 million, Mriya Resort & Spa opened in 2014. It wasn't originally due to feature a theme park at all. Dreamwood Park evolved from what was going to be a themed playground for hotel guests.
"The project grew and grew and finally became a mini children's theme park," says Creative Director Chris Lange, who designed the park alongside projects for Europa-Park while working at Mack Solutions. "They [Mriya] then realised the potential to open it up to guests outside the resort."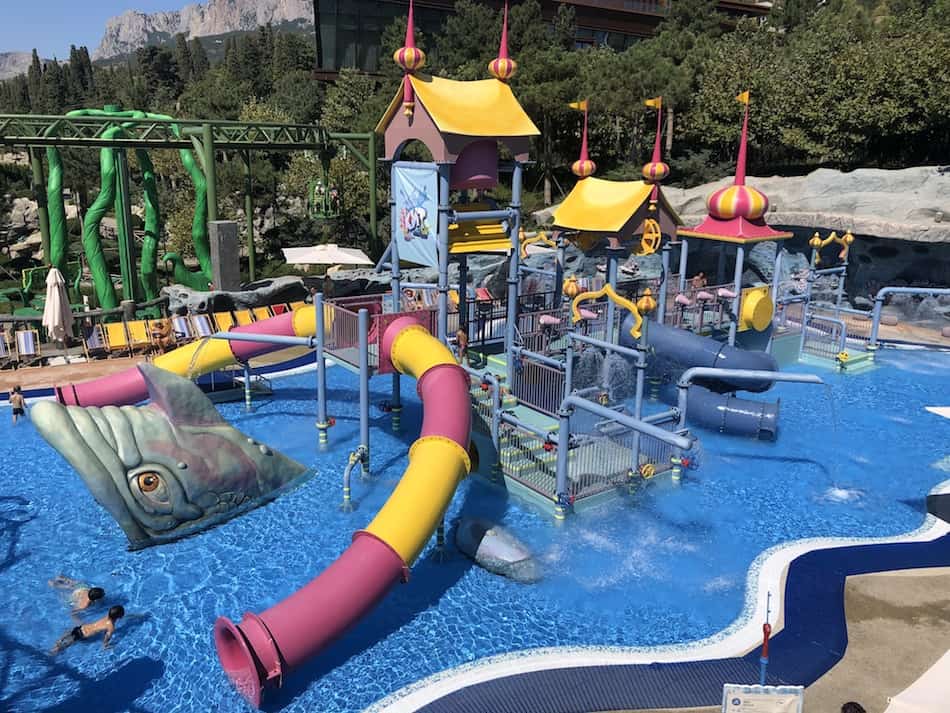 Lange describes Dreamwood as having "this super unique location between the mountains on one side and the Black Sea on the other." His goal in developing the concept for the park was to keep the stories and theming as natural as possible. "No bright or screaming colours. Everything should blend naturally into each other and the surrounding landscape."
Creating legends
Belyakov tells us more about the park's storyline. "We created a legend about an old and wise tree, which we 'found' during construction. The tree has soaked up a lot of knowledge over the years, and can now share its experience with children.
"Of course, is not a real tree, but the legend allows us to connect the past and the future throughout the park, from the selection of materials through to the menu items in the restaurant."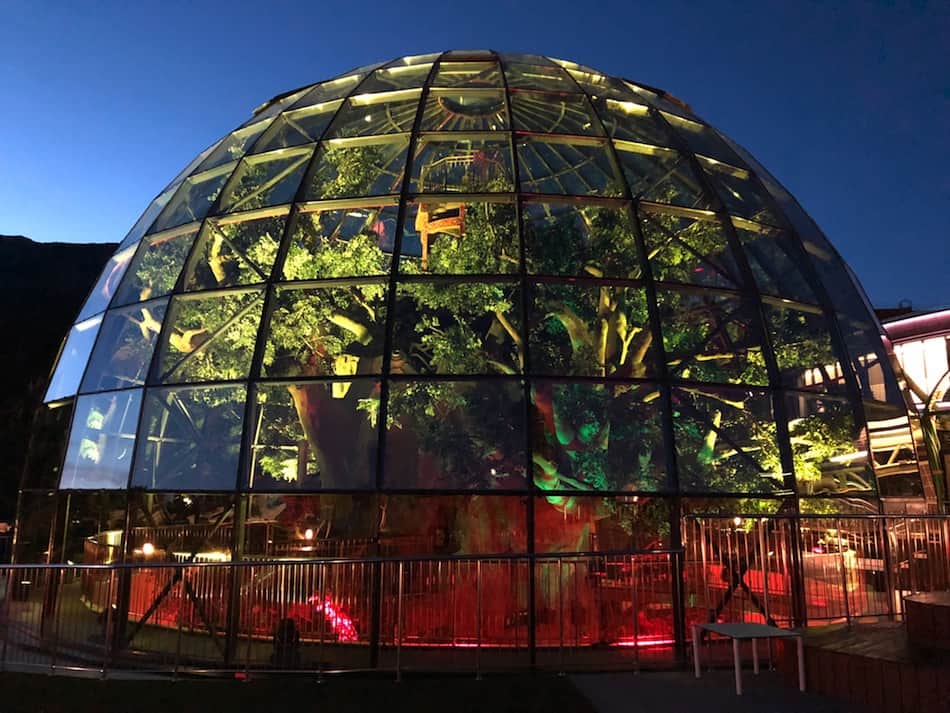 From the mountains to the sea
Dreamwood Park features five themed areas: Forest, Air, Sea, Mountain and Tree of Adventure. To reach the park, guests must pass first through the more urban environment of the Metropolis hotel. This includes a cinema, black light bowling, disco, arcade and kids club.
Rides and attractions inside the park include the Mine 1771 roller coaster by ART Engineering, a Mack Rides Twist 'n' Splash, Wild Log (Zierer Kontiki), Vine Climb (Zierer Family Freefall Rower), Wild Road Adventure (ABC Jeep ride with VR) and Hedgehog Garden (ART flower carousel).
Dandelion Drift is a suspended monorail from ABC Rides that gives guests some great panoramic views of Dreamwood. Enclosed inside a dome, the Tree of Adventure is home to a wide range of activities.
The lower part of the structure is submerged beneath the ground and surrounded by facilities including a 5D theatre and escape room. In addition to this, there is also a toddler play area, a cafe and restrooms.
High tech and low tech activities on offer
Also featured throughout the park are the Deep Sea Adventure water playground, a rope challenge trail, treehouses, hedge maze, forest play area, gold wash, adventure golf and a critter show. Built in an earthquake zone, many of the attractions require huge foundations.
As well as the Jeep ride, the Mine coaster is available with a VR (virtual reality) option. Belyakov says that in a park with limited space, the technology offers added attraction content and repeatability. Participatory activities like the gold wash have also proved popular with families, together with the water attractions in summer.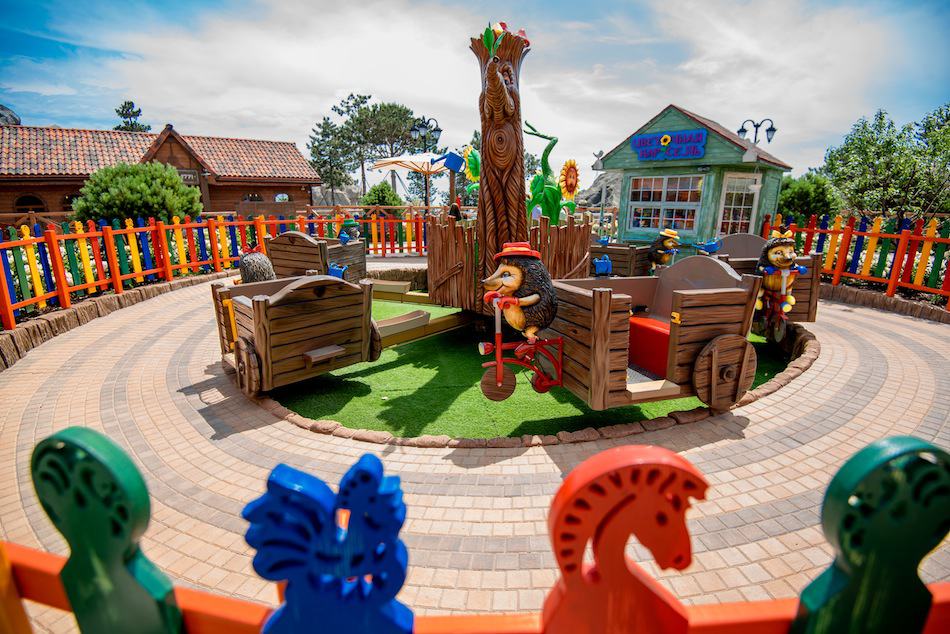 Seeking detail
Inspired by Europa-Park, Belyakov and his team were keen to work with Mack Solutions, the creative division of the German theme park.
"Europa-Park is just so detailed," he says. "We wanted to create a park with world-class standards, so working with Mack helped us do that. I think Chris Lange is a very talented person, not only in terms of design but also in project management and customer journey."
Lange's concepts for what was originally going to be called Land of Imagination were taken to schematic level by the Scruffy Dog Group from London. A local company then completed theming and rockwork on site.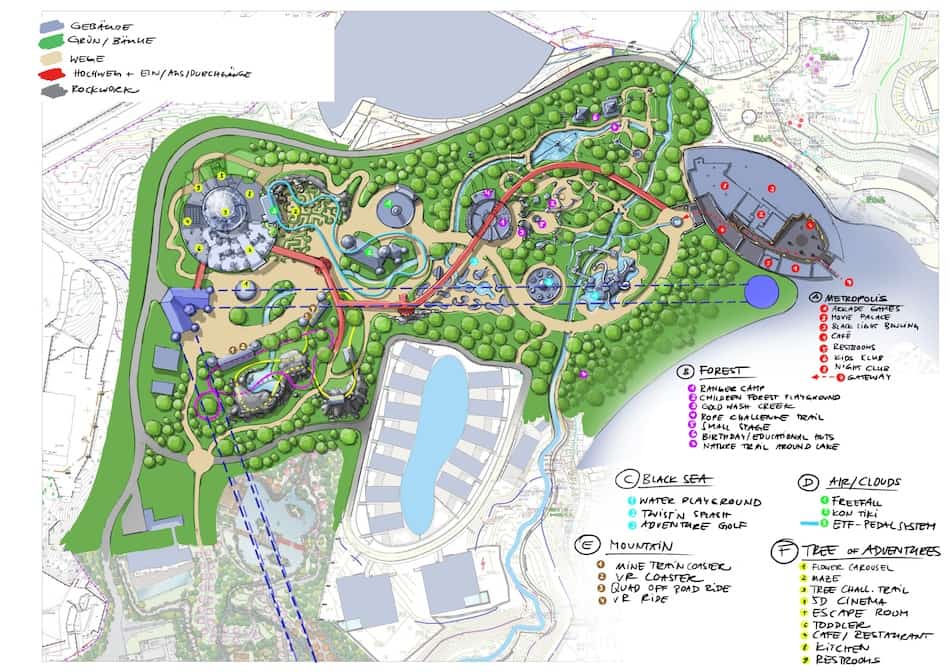 Creating quality
According to Belyakov, it was important for the park to match the quality and service levels of the wider Mriya Resort. Sir Norman Foster is the designer behind the hotel at the centre of the 5-star development, which has four wings resembling leaves,
"We like to compare [the quality of] Dreamwood to the top five theme parks in the world. The joyful faces of our guests are our passion. There is still work to do, whether it's in the shows, the decor or the shopping, but challenges drive our work. Every day, we evaluate quality control, guests ratings and service."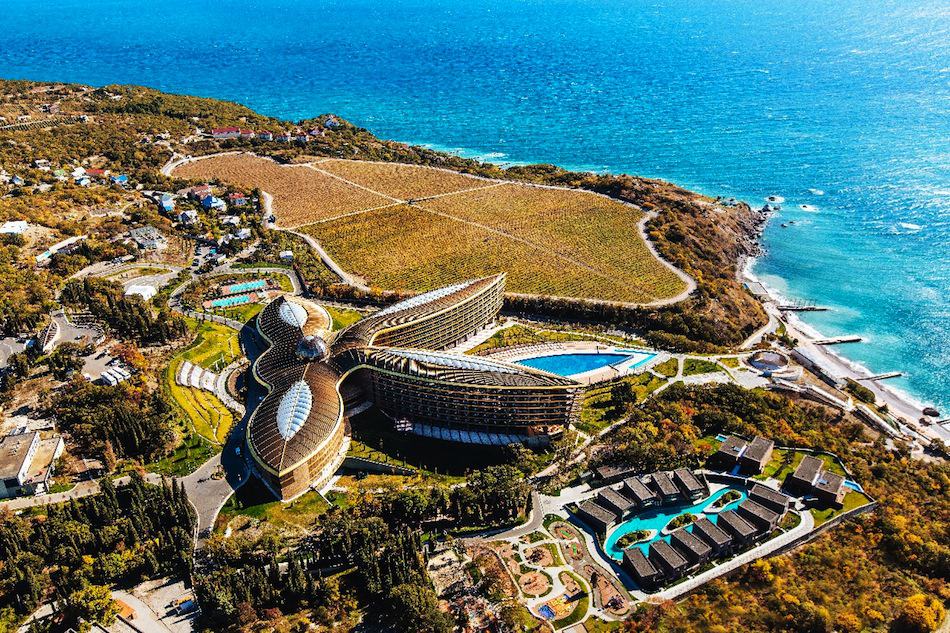 Delivering the dream
Having an internal construction company means that Dreamwood Park was able to move from design to completion in just 18 months. Nevertheless, Lange says it was a challenging project:
"The local team of architects and engineers had never built a theme park before. But they always tried their best, even in times of frustration and with the crazy schedule we had to deal with. Doing the project felt like working with good friends; I truly enjoyed working with them."
Belyakov praises the efforts of team members Samvel Sarukhanyan, Andrew Starodubov, Yulia Protopopova and Olga Kolesova.
Choosing the right team
Just 29 years old, Vitaliy Belyakov got his break in the attractions industry at KidZania in Moscow. Prior to that, he helped build up a chain of dance schools across Russia, Ukraine and Kazakhstan. Recruiting the right team members for Dreamwood was a demanding task, he says.
"We were uncompromising with our selection system. And we chose only people with 'fire inside' who love to do service for others. We offered tests in mathematics (the right answer is not so important, more the reaction), acting and conflict.
"During training, we taught people speech technique, how to work with young children and children with special needs. The acting lessons allow our employees to turn the park into a stage."
The park only hired 3 to 4% of applicants. This includes staff recruited from the IT industry and robotics courses. The average age employee age is 28.
Attendance and expansion
As a tourist destination, Yalta is quieter in winter, but Dreamwood opens year-round to entertain Mriya's resort guests. Currently, hotel occupancy is at 85 per cent. The park's annual attendance target is 200-250,000. Whilst in its first full year of operation (2019) it achieved financial targets, visitor numbers were 30 per cent below expectations.
This summer, the resort will also add a winery. "I think it will be one of the best wineries in Russia, if not the world," says Belyakov. "It will have a high level of design, as you see in a theme park."
Now working independently, Chris Lange will masterplan an expansion of Dreamwood Park and the wider resort. First, this will mean re-imagining Mriya's waterfront area. The project also includes the design of a multi-level indoor/outdoor shipwreck-themed playground. This will be realised together with Victor Arca from Mycotoo's European office in Barcelona.
"I hope more international guests will come to discover this resort," says Lange, "because it is truly unique and a little hidden gem."
"On the south coast of Crimea, we have the best weather in Russia," adds Belyakov. "A soft summer with pleasant but not too high temperatures, and a soft winter with no more than four or five days of snow. Really, it is a good atmosphere. Mriya is a nice place to relax, and now at Dreamwood you can also play."
What are you waiting for?
Images courtesy of Mriya Resort & Spa and Chris Lange. In addition, videos by move(e)motions.