However, the global coronavirus (COVID-19) pandemic has prevented this.
As citizens of many countries are told to stay at home to stop the spread of coronavirus, the prospect of a day out with family or friends at one of the many European theme parks is no longer a reality. We take a look at which parks are closed and how they are reacting to the crisis.
"Ours is a business dedicated to providing families with fun, education, relaxation and excitement," says Norman Wallis, operator of Southport Pleasureland. This was one of the first UK amusement parks to announce that it would not be opening as planned this spring. "What is so frustrating is that we can't provide that now, when it's never been needed more."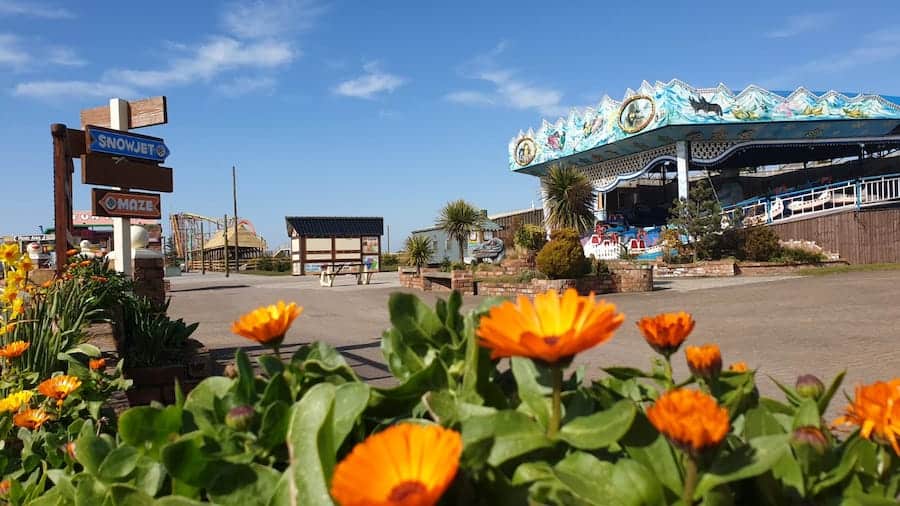 "However, leisure and tourism businesses like ours will need to be there to support a general public that has been on lockdown and facing the most challenging changes to their lives, their freedom and their mental health."
European theme parks and coronavirus
Here, at the time of writing, was the operational status of Europe's top 10 theme parks and amusement parks:
Disneyland Park and Walt Disney Studios Park, Paris. Based on direction from French authorities, the wider Disneyland Paris resort is closed until 15 April. This includes Disney Village and Disney's Hotels.
Europa-Park, Germany. The main theme park, Rulantica Water World and resort hotels are closed until 19 April.
Efteling, The Netherlands. The theme park, as well as hotels and holiday villages, are closed until 6 April.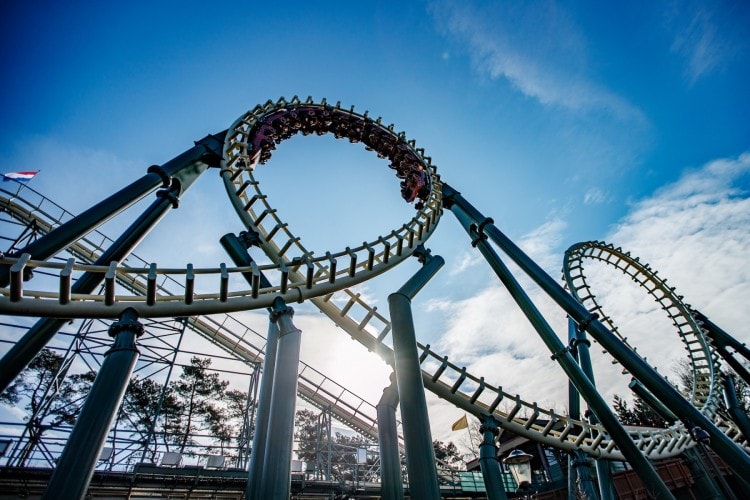 Tivoli Gardens, Denmark. Closed, as per regular operating schedule, from 24 February to 16 April.
PortAventura, Spain. The 2020 season at PortAventura World resort, which also includes Ferrari Land theme park, has been delayed. Originally due to begin on 1 April, the resort will now reopen when permitted by the health authorities.
Liseberg, Sweden. The amusement park has delayed the start of its season from 25 April until the preliminary date of 16 May.
Gardaland, Italy. The busiest theme park in Italy, operated by Merlin Entertainments, will not reopen until at least 30 April. Gardaland Resort's new Legoland Water Park was due to debut on 29 May.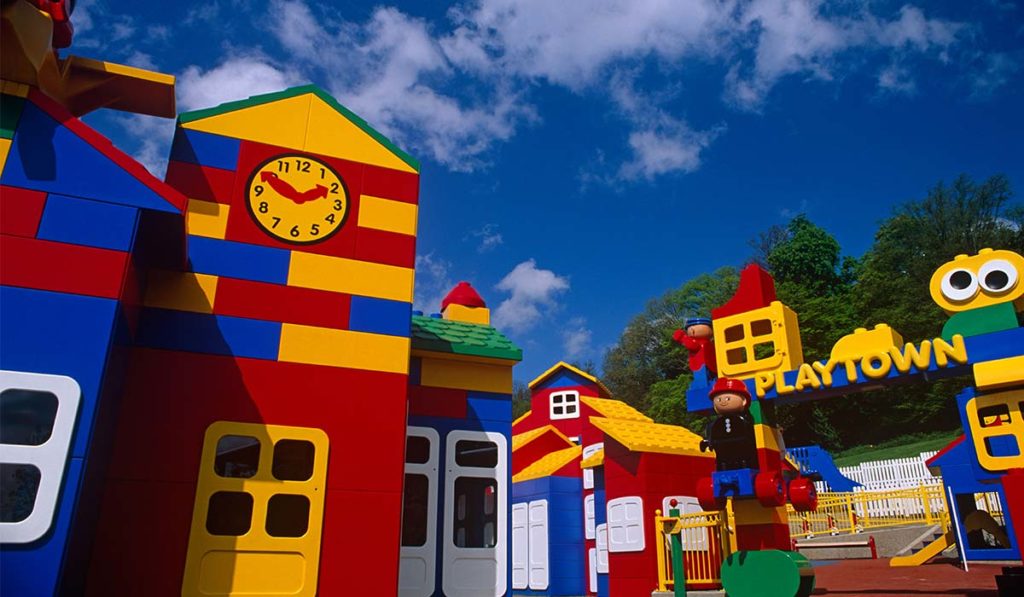 Legoland Resort Windsor, UK. The resort opened for the 'half-term' school holidays from 15 – 23 February. It then reopened on 14 March before an abrupt closure from 20 March onwards.
Legoland Resort Billund, Denmark. The 2020 season at the world's first Legoland has been postponed until 24 April. It had been due to begin on 28 March.
Keeping guests, staff and animals safe
Given the continuing spread of coronavirus in the region, the opening dates of these European theme parks are likely to change. Behind the scenes, attractions operators are preparing for longer season suspensions.
So what can theme parks and attractions do in the meantime? What actions are they taking to ensure the health of any remaining staff and keep their operations in good shape?
"The health and wellbeing of our guests, staff and animals will always be our number one priority," says Charles Bennet, Director of Operations at the Looping group, which has closed all 15 of its sites in France, Spain, Portugal, Germany, the Netherlands and UK. These range from parks such as Isla Mágica, Bagatelle and Fort Fun to West Midland Safari Park and Zoo de la Fléche.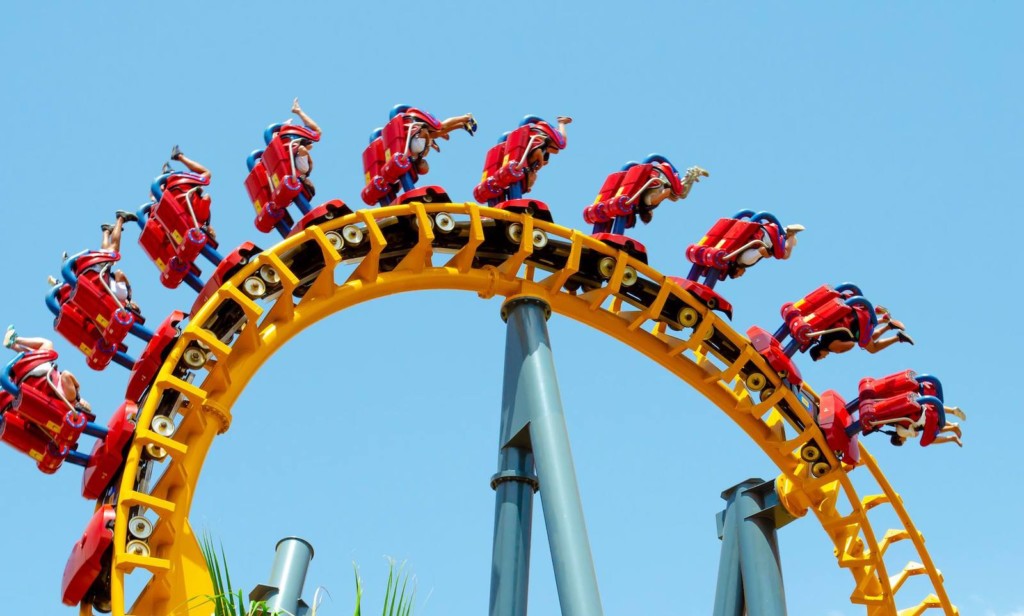 Travel restrictions and home working have been introduced for the majority of Looping staff. In addition to this, business continuity plans have been implemented at the group's animal attractions. This ensures that their inhabitants receive uninterrupted care. At other parks and attractions around Europe, skeleton teams of staff are performing essential maintenance.
Social distancing in Europe
"Our keepers are working as normal in order to feed all 300 animals and to guarantee their wellbeing," says Filippo Sacca', Chief Operating Officer of Zoom Torino in Italy. He now visits once a week to check on his handful of remaining colleagues.
"We have put into practice new procedures in order to make their work completely safe. For example, we have increased cleaning, sanitising the common areas. We have equipped staff with masks and gloves and divided them into three teams, with different schedule times in order to minimise contact between teams."
View this post on Instagram

Italy, which has been hit particularly hard by coronavirus, is enforcing stringent regulations on its citizens. Varying states of social distancing are also in force in other countries, which has a direct impact on European theme parks.
At the time of writing, the Swedish government was still allowing social gatherings and events up to a maximum of 500 people. This gives Swedes more liberty than many other European nations. Nevertheless, it does curtail the activities of Gröna Lund operator Parks and Resorts Scandinavia.
"Because such a ban has no end date, we have decided to postpone the premiere of Gröna Lund and Kolmården – which otherwise would have taken place on 10 April and 25 April  – until further notice," says Annika Troselius, the Stockholm-based group's   Public Relations Manager.
European theme parks and coronavirus – adjusting to the 'new normal'
Parks and Resorts Scandinavia's four sites (which also include Furuvik and Skara Sommarland) begin their seasons quite late compared to elsewhere in Europe. This means that the operator does still have time to adjust its recruitment of seasonal workers.
An illustration of how quickly things can change was provided recently in the UK. With smaller, less seasonal attractions that cater to an older demographic, the British operator Continuum Attractions is in a somewhat different position to many theme parks. All seven of its sites had been trading until the government ordered the closure of bars, restaurants and gyms on 20 March.
View this post on Instagram
Although there was no specific mention of visitor attractions, Continuum immediately shut each of its sites. This includes York's Chocolate Story, Greenwood Forest Park and The Canterbury Tales. The British public has since been ordered to stay at home for anything other than essential work, grocery shopping, medical needs or once daily exercise.
Previously, Continuum's attractions had operated with precautionary measures. For example, hand sanitiser stations and reduced tour numbers. Yet the company's Business Development Director Kev Smith could see the writing on the wall.
"Our core midweek trade is the over 65s," he says. "With this group being told to self-isolate [early on], this naturally had a detrimental effect on business. Health and safety for all our team is a priority. As a company that genuinely believes in putting its team first, we have livelihoods to consider. We are set on retaining skill and knowledge in the business."
The financial impact of coronavirus
Attractions that continue to trade in other countries must ask themselves at what point their cost base outstrips their declining revenue. Not to mention any negative PR they might encounter by staying open. As more countries move towards a total lockdown, even small gatherings are being discouraged. This places farm parks and other low volume visitor attractions out of bounds, too.
For many European theme parks and attractions, Easter is one of the key holiday periods, which makes the current closures due to coronavirus all the more painful. Particularly if the good weather that much of the continent is experiencing right now continues.
"March is the most difficult month in terms of cash flow," says Sacca'. "It's the end of closing for wintertime, characterised almost exclusively by costs. So we had to rethink our plan to ensure survival for as long as possible. We will take advantage of all the support measures the government will put in place."
Supplier support and corporate responsibility
Over at the Looping group, Bennet says, "We have strong and supportive financial partners who will assist us through the crisis. Our suppliers are extremely supportive too. We are receiving many kind messages. They help us find solutions to postpone payments, in order to save cash for the coming months."
Whilst smaller European theme parks may struggle with cash flow, there have been some nice examples of corporate responsibility during the coronavirus outbreak. For instance, the actions taken by large players such as PortAventura World and Disneyland Paris. The latter donated 15 tons of surplus food to various French charities/non-profit organisations.
As the market leader in Spain, a country also hit very hard by the outbreak, PortAventura donated €500,000 to purchase respirators for hospitals in its local province of Tarragona.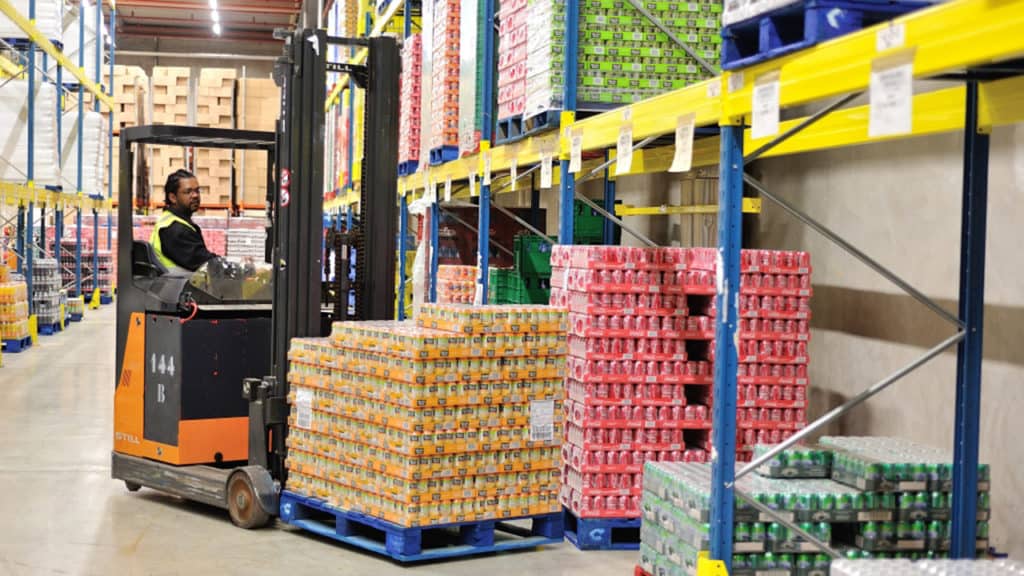 Rescheduling the season
Rather than reschedule to an uncertain date, numerous events from sporting fixtures to music festivals have simply postponed to 2021. Potentially, many European theme parks and attractions might not reopen at all this season due to coronavirus. And even when they do open their gates, will they be able to debut new attractions as planned?
"At this stage, all our new attractions are maintained," says Bennet. "However in some countries construction work has stopped, which may create delay if the crisis lasts."
View this post on Instagram
Parks and Resorts Scandinavia is hoping to be back in business before spring is out. "Skara Sommarland, which plans to open on 30 May, will premiere Snake as their new ride," says Troselius. "The ride used to be at Gröna Lund and has, therefore, no delay in delivery. Furuvik will get a brand new kiddie coaster [from Zierer], Draken, but we've secured delivery already."
Hope on the horizon
"At the moment anything could happen," says Sacca'. "But we are optimists and think the zoo will reopen this season, even if we still have no idea when. We are drawing up different scenarios from May, June or August."
Smith says that Continuum could reopen its attractions very quickly. "As everyone is, we are hoping this is as short-lived as possible. But we're factoring for it to be slow to start with."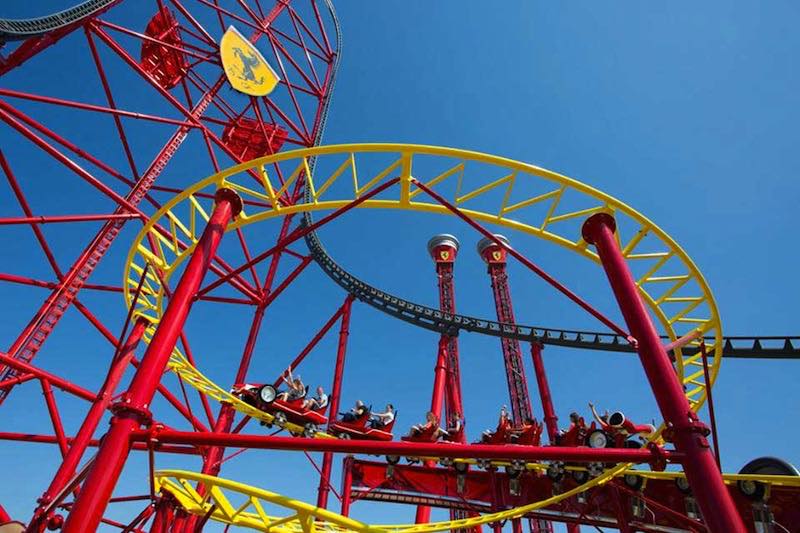 "The risk," says Smith, "is that much of the population is likely to have had their income depleted. This will impact the recovery rate. However, as a business, we are fortunate to have attractions in popular UK destinations which plays to the 'staycation' audience. This market will inevitably be our core for the next two seasons as confidence in international travel takes time to return."
Coronavirus will reshape European theme parks
Benoit Cornet of the BoldMove Corporation in Belgium believes the current crisis will shape the industry. "For most of us, life after the virus will start small again. Cheaper, simpler attractions that will fit the budget of parks which are running the risk of losing big crowds in a split moment.
"If it happens once, it may happen again. The adrenaline that these scary times are injecting in the body of the most struck companies, while being very scary, can also bring creativity to a peak!"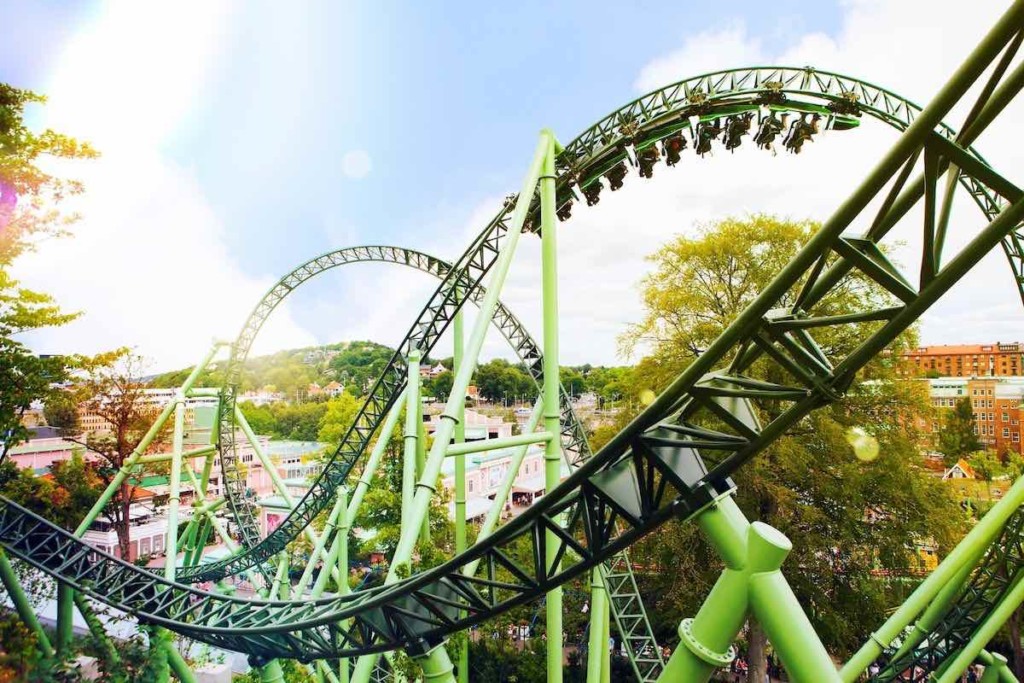 "A month ago, we could not imagine closing all our attractions," says Bennet. "So it is extremely difficult to estimate what the guest demand will be in a few months. However, we believe that local destinations may be privileged compared to major international attractions, which might take longer to recover."
Keeping in touch with guests
While they are closed due to coronavirus, what are European theme parks and attractions doing to stay in touch with guests and ultimately keep their brand alive?
"The social media team is a key department during such challenging times," says Europa-Park spokesperson Dominik Kirkman-Seitz. "Everybody obviously has a lot of questions at the moment regarding existing bookings, opening times, reopening, refunds etc."
"On top of this, social media is a great way of keeping spirits up. As we're all asked to stay at home, it's crucial to provide content that engages people and strengthens our community."
Von wegen Langeweile! ☝️ Ed & seine Freunde lassen sich den Spaß nicht nehmen & werden kreativ! Zeig auch du uns dein bestes EuroMir-Drehvideo! 🎥 🔄 #EPatHome #EuroMirChallenge pic.twitter.com/OXg8b9g7u2

— Europa-Park 🎢 (@europa_park) March 29, 2020
To this end, the famous German theme park has launched the hashtag #EPatHome. Here, Europa-Park's social media team and fans are sharing fun content.
Zoom Torino recently shared one of the best good news stories any animal attraction can have.
"After a few days of quarantine, a baby camel was born!" Sacca' tells us. "So we decided to share this on our social networks, getting incredible results in terms of engagement and interest. From then we decided to have regular connections with our customers, with video reportage from the park behind the scenes."
Home entertainment
The museum sector already has a good track record when it comes to engaging followers online. This is something that has been stepped up in recent weeks as a result of social distancing. Now European theme parks and attractions are coming up with innovative ways of their own to reach out during the coronavirus pandemic.
"We have recorded all of our attraction experiences and may use these as virtual tours," says Smith at Continuum. "Other content on social media might include, for example, chocolate making masterclasses from York's Chocolate Story."
The UK operator is also providing online catchups three times a day for staff working from home.
After cancelling a huge 10,000 capacity, the Belgian theme park Plopsaland De Panne found an alternative way to celebrate its 20th anniversary on 21 March. Instead, fans could enjoy a 'living room party' with DJ Zina.
Keeping the fun alive
"We still try to entertain families with children on our social media every day," says Plopsa Group marketing director Sebastien Momerency. "For example, we also taught people how to make a roller coaster from a laundry basket and television at home."
Above all, during the coronavirus outbreak, European theme parks and attractions are still doing what they know best: "Bringing joy and fun to our guests," says Kirkman-Seitz. "I think we can all do with something to look forward to once this is over."
"We hope our guests will still have a strong need for amusement parks after they've been indoors, limiting their social activity," adds Troselius. "And we will welcome them back with open arms!"
Background image kind courtesy of Europa-Park.