Disney has shared the latest in its #DisneyMagicMoments series with the first part of a virtual tour of Walt Disney Imagineering. The HQ is currently closed in response to the coronavirus pandemic.
Walt Disney Imagineering is responsible for the creation, design, and construction of Disney theme parks and attractions across the world.
The Imagineering offices are temporarily closed due to coronavirus, but Disney is opening up the HQ for a virtual tour (via Disney Parks Blog).
"Today, Imagineers represent more than 140 disciplines, from artists, architects and engineers to show producers, planners and project managers," says the video narrator.
#DisneyMagicMoments during COVID-19 closure
"Together they make Imagineering one of the largest and most diverse design companies in the world."
The tour of Walt Disney Imagineering unveils some of the unique spaces where innovation and storytelling come together to bring Disney to life.
"Over the years, Imagineers have spread their magic around the globe, creating a dozen Disney parks at six resorts in four countries on three continents, and Disney Cruise ships, too," the narrator adds.
"Inside these doors, we continue to focus our creative energies on Walt's original mission, dreaming up memorable and magical experiences, immersing our guests in great Disney storytelling, bold new worlds, groundbreaking attractions, and innovative adventures that inspire and entertain.
"Today, we're already working on the ideas of tomorrow, imagining new ways to bring smiles to our guests."
'Dreaming up memorable, magical experiences'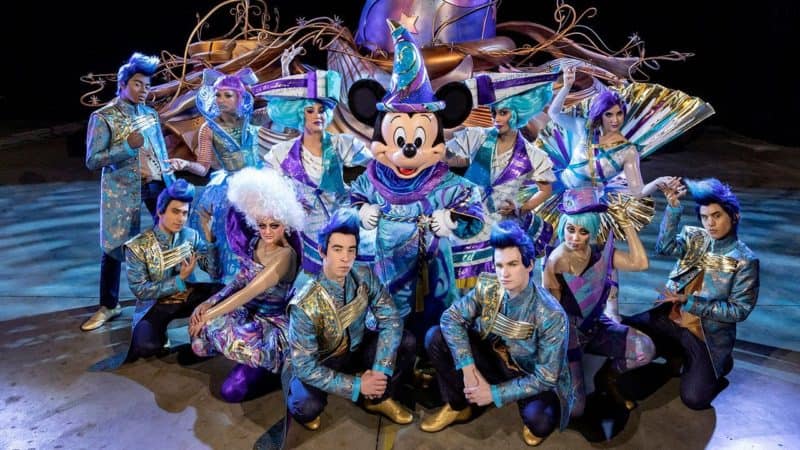 Disney previously shared a virtual viewing of the new Magic Happens parade at Disneyland, while fans practice social distancing.
The company will be sharing more #DisneyMagicMoments and 'virtual pixie dust', as Disneyland Resort in California and Walt Disney World in Florida remain closed indefinitely.
Disneyland, Walt Disney World and Disneyland Paris temporarily closed earlier in March. Disney previously shut theme parks in Tokyo, Hong Kong and Shanghai.