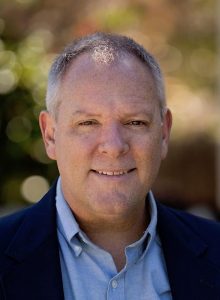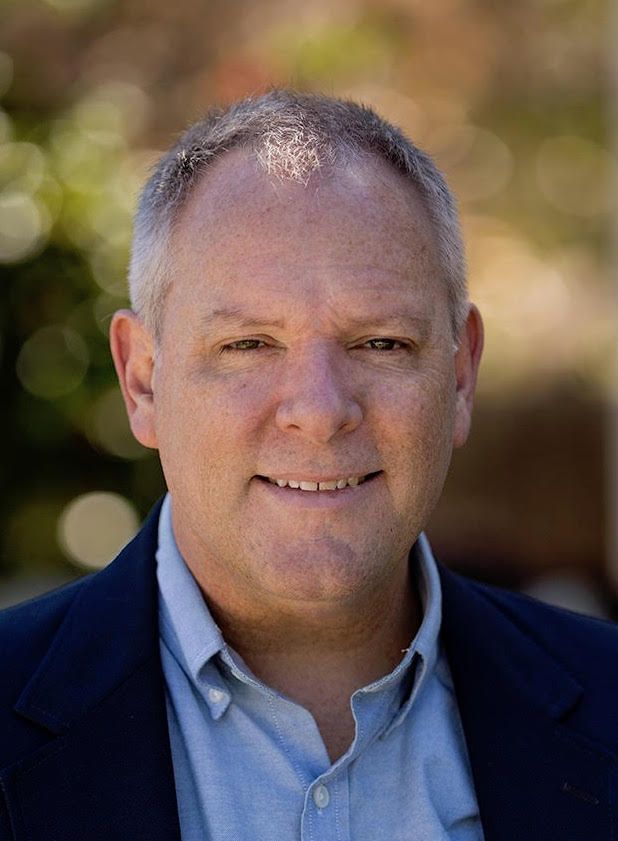 Walt Disney Imagineering officials have hinted and intimated that the mingling droids, aliens, creatures and other atmospheric experiences portrayed in Galaxy's Edge concept art will likely have to wait until after the initial Summer crowds dissipate.
Reservations only
Reservations will be required to enter Galaxy's Edge for an initial 24-day period. This begins with the May 31st grand opening of the highly anticipated new Star Wars land at Disneyland. Visitors will be limited to a 4-hour stay in Galaxy's Edge during the initial "soft opening" period. Starting June 24, Galaxy's Edge visitors will need to get a "boarding pass". This will put them into a virtual queue to enter the land. The measures are designed to manage crowds and improve the overall Galaxy's Edge experience for the first visitors.
"If it gets to the point where it's no longer fun, are we really serving our goal?" said Walt Disney Imagineering portfolio creative executive Scott Trowbridge. "We want people to be comfortable. We don't want people to endure the experience, we want you to have a good time. It is not lost on us."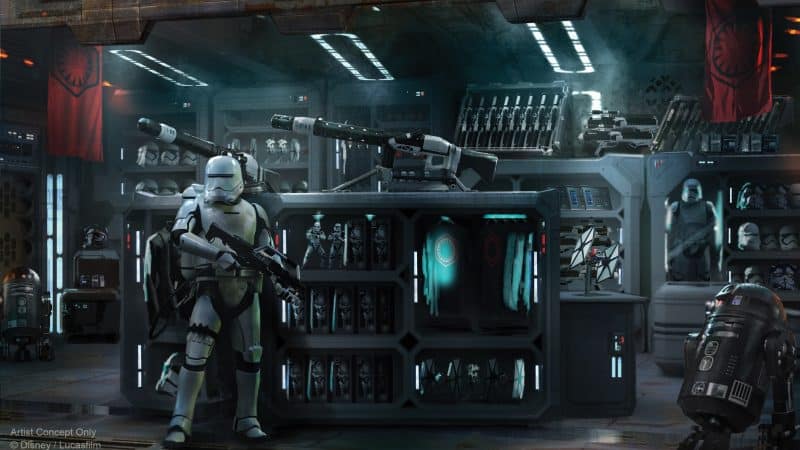 Virtual queues
Disney hasn't said how long the virtual queue system will remain in place. However, it could extend throughout the busy Summer season. That means intergalactic travellers heading to Galaxy's Edge may have to wait a while to rub elbows at the bar with an alien patron at Oga's Cantina or snap a selfie with a rebel spy named Vi Moradi.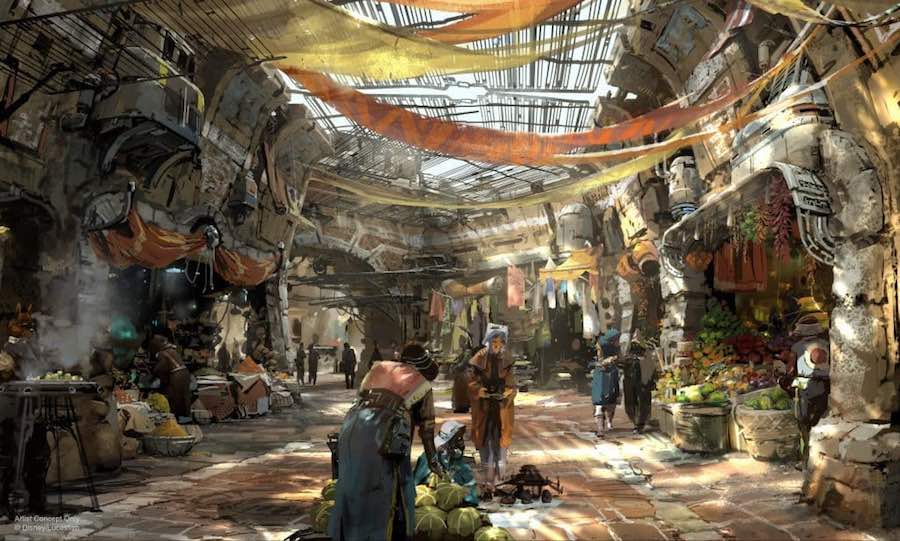 Interacting with Star Wars aliens, droids and creatures is an essential premise of what Imagineering has hyped as a fully immersive experience in the Black Spire Outpost. The village, on the planet of Batuu, is the setting for the new 14-acre themed land coming to Disneyland and Disney's Hollywood Studios.
Discovery and exploration are key parts of the Galaxy's Edge experience
"I want to be able to walk through this land and feel excited," said Imagineering managing story editor Margaret Kerrison. "I want to have that urgency to explore and to discover and to run around every corner and to meet every single droid and alien in this land."
Discovery and exploration were important foundational pillars for the Galaxy's Edge experience during the Blue Sky phase of development by Imagineering and Lucasfilm.
"What's around the corner and what's through that door and what's through that window," Kerrison. "What is that creature over there? What is it doing?"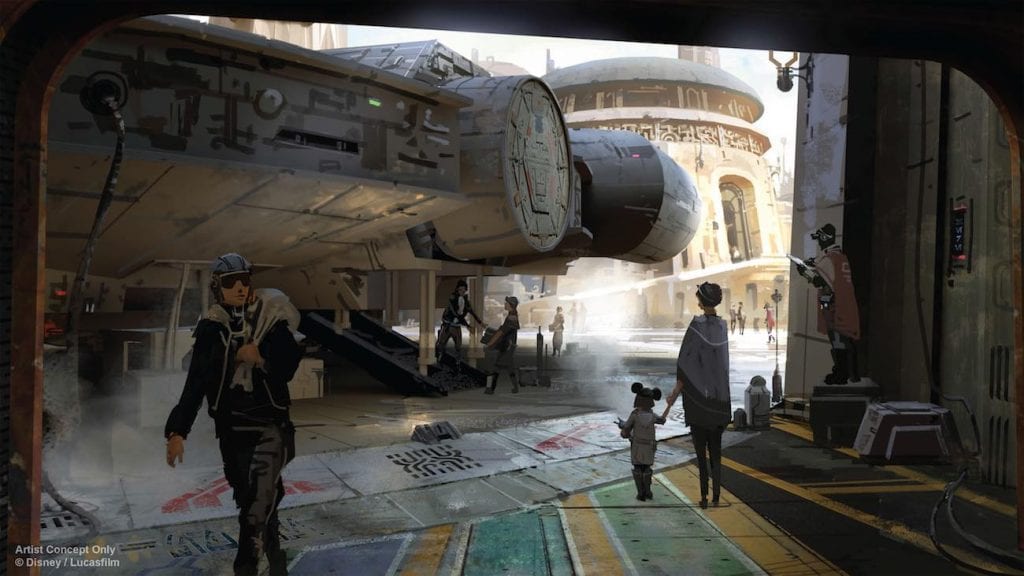 One-on-one character interactions
One-on-one character interactions are expected to be a hallmark of the Galaxy's Edge experience.
"I'm so excited to see how people are going to react to this," Kerrison said. "Seeing a little 3-year-old interact with an alien or a creature. Seeing in their eyes that they believe it's real. As an Imagineer, I want to see that in their eyes and their faces. That they believe this is a truly authentic Star Wars place."
Woolly beasts and alien creatures
Early concept art for Star Wars land shows riders on the back of a woolly horned beast lumbering through the village. It also shows a mermaid-like alien swimming in an aquarium behind the cantina bar and visitors encountering droids near the entrance to the land.
Any theme park concept art is just that: Conceptual. But concept art certainly creates expectations and raises anticipation. It suggests what is to come.
We won't know for sure what is real and what was merely inspirational until Galaxy's Edge opens to the public. And even then it may take a few months before the crowds dissipate and Imagineering has enough room to roll out its complete vision for a fully-immersive Galaxy's Edge experience. Lumbering beasts and free-roaming droids need room to manoeuvre.
"The way we think we're going to open the land may not be how we intend to have it long term," Trowbridge said. "We have plans and we have certain opening expectations."
Droids
Galaxy's Edge visitors will be able to follow droid wheel tracks in the cement that meander through the land like robot footprints.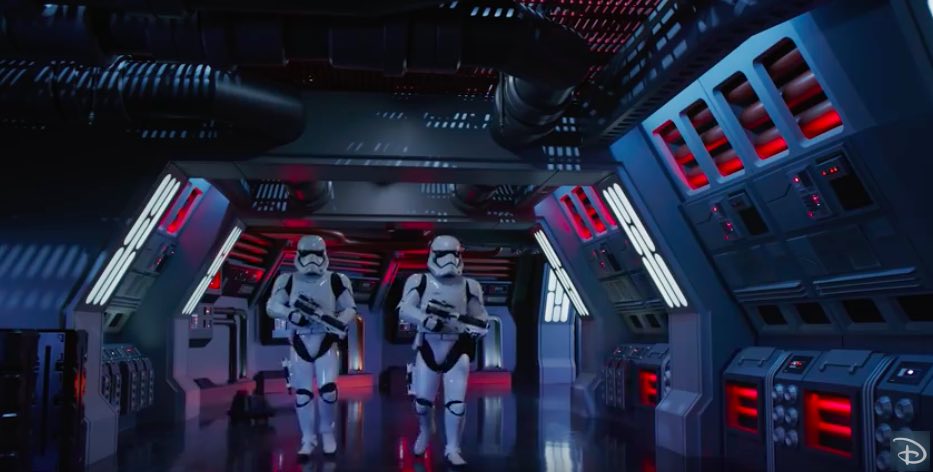 Audio-animatronic astromechs will be lined up in front of the Droid Depot shop in Galaxy's Edge. Among the used droids for sale in front of the shop: A sad looking EG-series power unit just like the one seen in the belly of the Jawa Sandcrawler in the original 1977 "Star Wars" film. Behind the shop, visitors will see a red R5 and a yellow R2 getting an oil bath. But none of those droids will wander freely throughout Galaxy's Edge.

In recent years, Imagineering has tested a free-roaming droid named J4KE — or Jake — that interacted with Disneyland visitors. So we know that Disney has the technical know-how to have droids roaming the streets of Black Spire Outpost. And it's certainly part of the plan for the full Galaxy's Edge experience. But don't expect to see an R2 units roving Black Spire Outpost right away.
"We might not have roving droids in crowded streets on day one," Trowbridge said. "But it is definitely part of our game plan."
Aliens & Creatures
Early cantina renderings showed a tall, blue-skinned bartender serving a bunch of Star Wars creatures as an alien mermaid swam around behind the bar in a massive aquarium. There will be animated space creatures marinating in containers behind the bar. But don't expect to find an alien sea creature splashing around in Oga's Cantina just yet.
But it wouldn't be a Star Wars cantina unless there were a few aliens at the bar mixing in with the tourists in Mickey Mouse t-shirts, shorts and Crocs.
Imagineering has repeatedly told the story of a ferocious and grumpy bounty hunter named Harkos. He will roam Galaxy's Edge looking for scoundrels who owe an intergalactic debt. The latest concept art for Oga's Cantina shows Harkos standing at the end of the bar. He is wearing body armour and a blaster on his hip as he nurses a Blue Milk.
It is unlikely visitors will find any aliens hanging out in Oga's for the first few months, though. The small bar only has six booth seats, six snowboard-shaped tables and standing room only U-shaped bar. Disney won't take reservations for Oga's during the initial "soft opening" period. This means there will likely be a long queue outside filled with visitors anxious to sip an alien cocktail in a Star Wars cantina. Disney will be anxious to move patrons through the cantina quickly. It may even put a drink maximum or time limit on visits. Posing for selfies with Harkos or any other aliens in the bar would considerably slow down that process.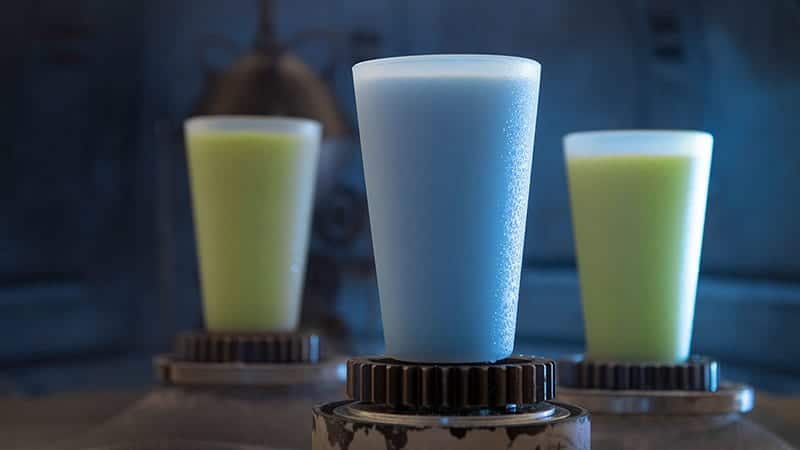 Interactive character experiences
Galaxy's Edge won't have the traditional meet-and-greet areas visitors are accustomed to in most Disney parks.
"To the extent that we can, we're avoiding the trope of the meet-and-greet and really leaning towards engaging with characters in a way that makes sense for the story you decided you want to have," Trowbridge said.
Imagineering wants visitors to be able to engage in an interactive experience with Star Wars characters tied to their own personal hero story.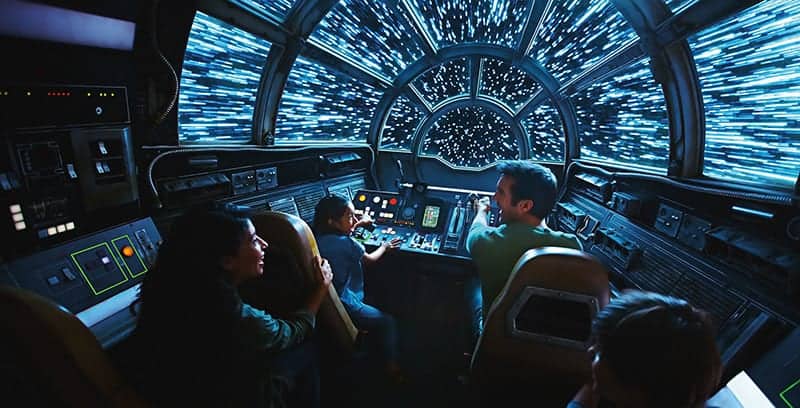 That means Harkos the bounty hunter might tap you on the shoulder. He could be looking for the galactic credits you owe a space pirate after crashing the Millennium Falcon. Or maybe Vi the rebel spy runs up to you in the marketplace looking for help on a mission to infiltrate the First Order.
Imagineering has repeatedly said your reputation as a heroic scoundrel, Resistance pilot or First Order loyalist will follow you around Black Spire Outpost. It will even stick with you during subsequent Galaxy's Edge visits. You'll have to opt in — presumably through the Disneyland app — to be eligible to have "persistent interaction" with the Star Wars characters throughout your Galaxy's Edge experience.
Limited appearances
Imagineering has been stubbornly vague about how they plan to pull all this off. That could be because they don't want to tip their hand to the competition. Or it might be because the innovative concept may not launch with the opening of the new land.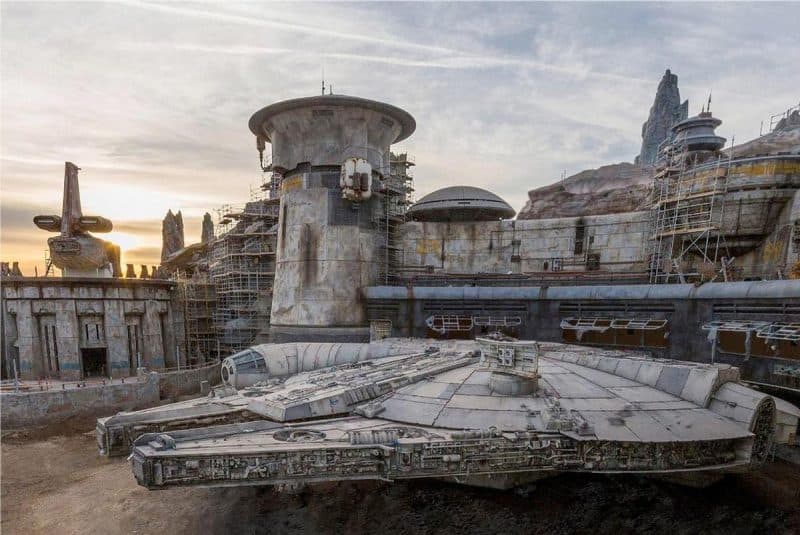 Expect Star Wars character appearances to be more controlled during the first few weeks and months. You might see Chewbacca along the rooftop of Ohnaka Transport Solutions, overlooking the docked Millennium Falcon.
"We've created places for our rogues and people like that to be up higher," Imagineering executive creative director Wendy Anderson said. "There are lots of rooftops and docking bay stations and things like that. So that when a certain 'walking carpet' comes to check on his ship, everyone's going to get a chance to see him."
Shop Proprietors
You'll be guaranteed to see a few Star Wars characters during your Galaxy's Edge experience. Many will be animatronic figures or special effects. Each of the shops and restaurants in the Black Spire village will be run by a Star Wars character. These have an extensive backstory tied to a galaxy far, far away.
Animatronic versions of black market shopkeeper Dok-Ondar, space pirate Hondo Ohnaka and DJ droid R-3X will be bolted into their locations in Galaxy's Edge. A silhouette of a Toydarian toymaker named Zabaka will be visible. Visitors can peek through a frosted window flitting around the back of her workshop.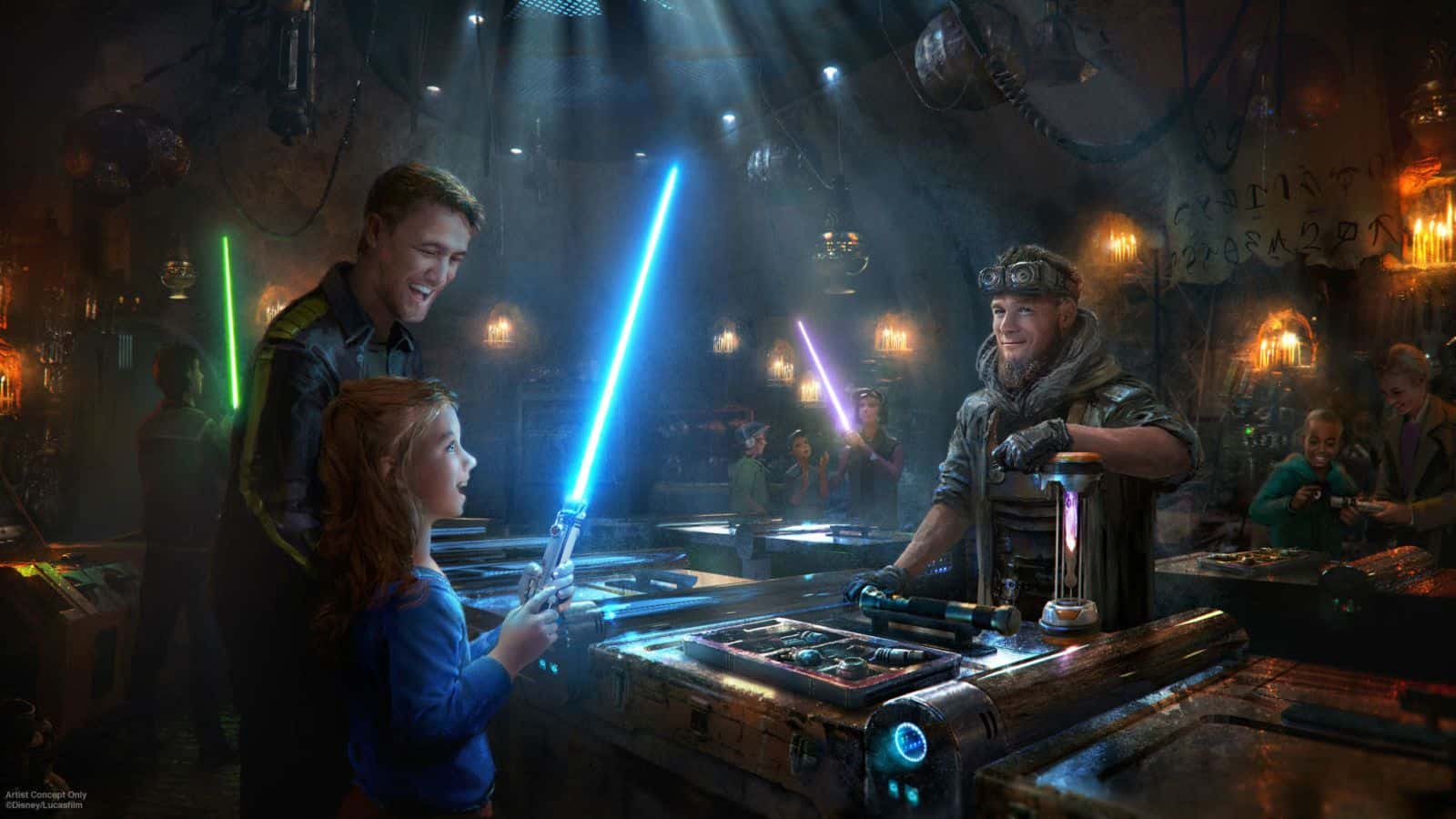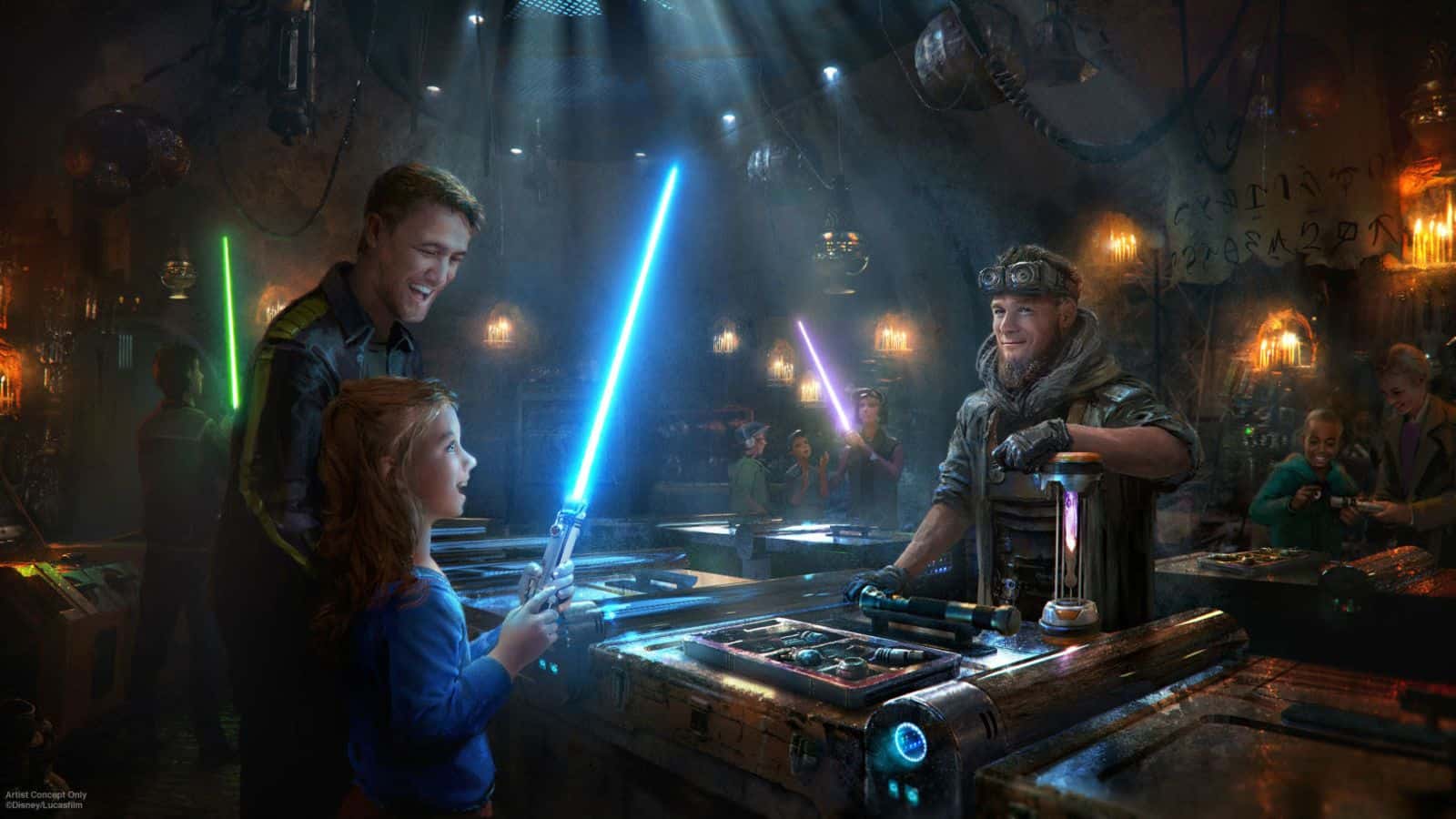 At Savi's secret lightsaber workshop, a small group of builders will have a one-on-one interaction with the shop's proprietor.
"Savi's going to come out and greet you and then bring you into the shop," Imagineering executive creative director Chris Beatty said.
Off-planet excursions
Some shopkeepers will be perpetually on an off-planet excursion if you ask to see them, according to Imagineering. Don't expect to find Oga in Oga's Cantina or chef Strono "Cookie" Tuggs in the Docking Bay 7 Food and Cargo restaurant. You also might not see Kat in the Kat Saka's Kettle popcorn stand or Bina in the Creature Stall.
It remains uncertain if you'll see other proprietors in their Black Spire marketplace shops. A podracing fan named Bakkar operates Ronto Roasters. A stubby creature with distended eyes named Mubo runs the Droid Depot and a large-headed alien named Kamka Lira is the jewellery maker at Jewels of Bith.
Atmosphere entertainment
Imagineering plans to put all those X-Wings, TIE fighters, landspeeders and even the Millennium Falcon in Galaxy's Edge to work. They will form elaborate backdrops for atmosphere entertainment.
A blue pinstriped X-Wing and red A-Wing rest near the Rise of the Resistance attraction. They will serve as a stage for seemingly impromptu flight crews to get the starships ready for an incoming attack.
"Periodically there'll be some events that will be happening around here, prepping these ships, getting them ready for battle," Imagineering executive creative director John Larena said during a tour of Galaxy's Edge. "This is an operating Resistance outpost."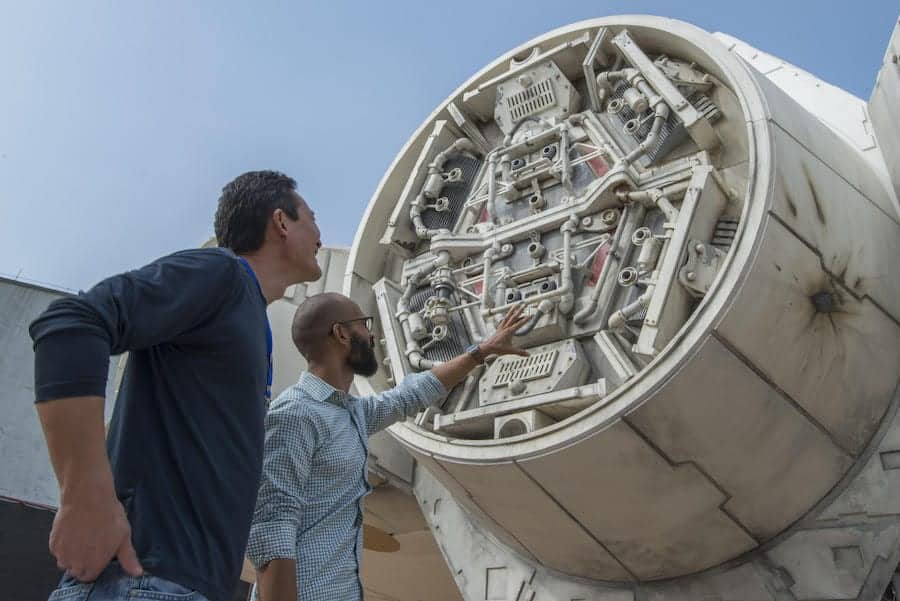 But very little has been said about atmosphere entertainment in Black Spire Outpost leading up to the grand opening of Galaxy's Edge. It would make sense to hold off on introducing entertainment that would extend the stay of visitors. Disney will be focusing on clearing out the land for the next "boarding pass" group eager for their first Galaxy's Edge experience.
Lumbering beasts
Early Galaxy's Edge blueprints submitted to the city of Anaheim showed a parade route running through Black Spire Outpost.
Disney showed off concept art of a woolly beast with upturned horns, carrying passengers through the streets of the Star Wars village. Much like the cantina mermaid, the lumbering beasts haven't shown up in more recent Galaxy's Edge concept art.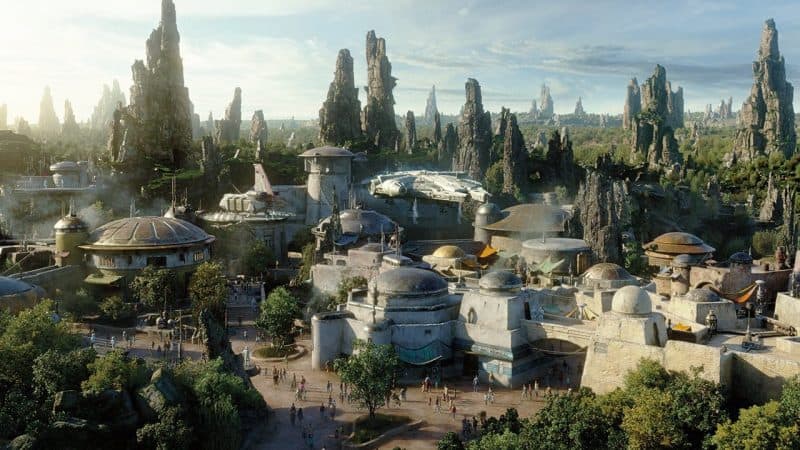 "Could we get a lumbering beast on the street if it were a crowded day?" Trowbridge asked rhetorically. "We definitely have a point of view about that. But we also have a point of view about where we want to go in the future. Some of which we have specific plans for, some of which we have ideas for, some of which we are being open to wherever Star Wars goes over the next decade."