Imagine an intergalactic cruise ship docked at the Star Wars: Galaxy's Edge themed land that embarks on a virtual journey and you have the premise for the Star Wars hotel planned for Disney Hollywood Studios in Orlando, Florida.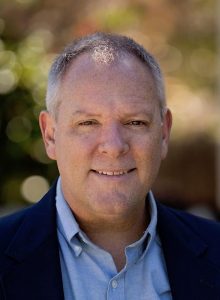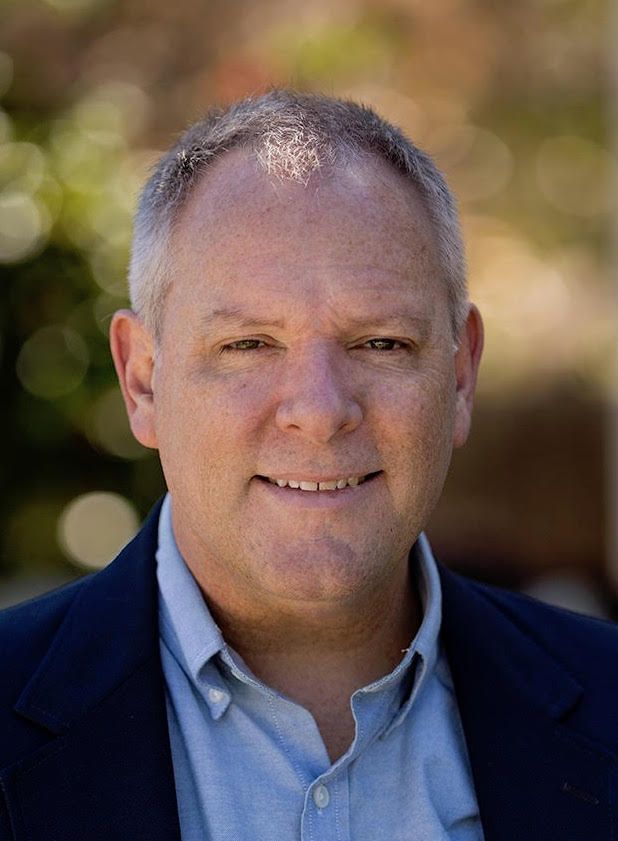 By Brady MacDonald
The Star Wars hotel will draw upon Disney's theme park and cruise ship know-how as well as Walt Disney Imagineering's next-gen technology and cutting-edge patents to create a first-of-its-kind immersive storytelling experience.
The Star Wars hotel is part of a new Disney 360 vacation concept. This takes the cruise ship notion of a captive audience and applies it to a landlocked themed hotel.
See also: Star Wars: Galactic Starcruiser reservations open later in 2020 / Revealing the dark side of Star Wars: Galaxy's Edge
Jedi robes and butler droids
The fully-immersive experiential voyage begins as soon as guests step into the starship-themed hotel and leave the real world behind. Employees dressed in alien costumes staff the front desk. Remote-controlled butler droids assist with luggage. Stars and planets hover in virtual windows as spaceships fly past. Visitors don jedi robes and join the rebel resistance. All in support of a continuously-evolving story that unfolds over multiple days and nights.
A survey conducted before Disney officially announced the Star Wars hotel asked respondents about their thoughts on a two-day story-driven entertainment experience paired with a two-night stay in a starship-themed hotel room with virtual views of outer space. The survey also described character chance encounters, lightsaber training, ship explorations, personalized secret missions, inclusive meal service, signature dinners, dinner shows, live entertainment, cantina bars and exclusive theme park admissions.
Walt Disney Parks & Resorts Chairman Bob Chapek referenced the survey when he announced the Star Wars hotel at the D23 Expo and the questionnaire appears to have served as a blueprint for the project.
A closer look at the new Star Wars Hotel
Disney has released several artist renderings and a few scant details about the experience. However, much is still unknown about the new Star Wars hotel. Let's take a closer look at what we know, what we see, what Disney has done in the past and what Imagineering has planned for the future. This will give us a better sense of what visitors can expect when the out-of-this-world hotel finally debuts.
Hotel exterior
Renderings of the exterior have not yet been released. However, Disney has said hotel guests will "board a starship" as part of the experience. It remains to be seen if the hotel exterior will resemble a spaceship that has landed in a spaceport along the Galaxy's Edge themed land or a more traditional themed hotel building with an adjacent parking lot.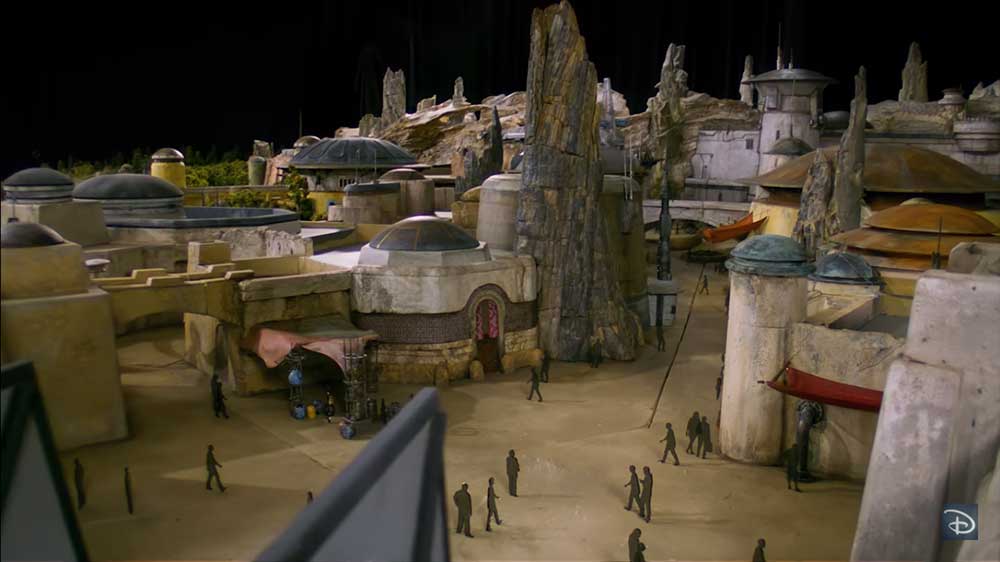 Hotel lobby
Upon arrival, visitors will leave behind the bustling Disney World resort and step into a galaxy far, far away.
Disney's MagicBands will likely play a key role in the continuous story that is about to unfold. Disney often mails the wireless smart wristbands to hotel guest before their trip. The MagicBands will serve as everything from a hotel room key to an theme park admission ticket. They allow Disney to wirelessly track the location, identity and activities of any visitor.
Hotel guests wearing the MagicBands will almost certainly be greeted by name by a costumed Star Wars character lingering in the lobby or working at the front desk.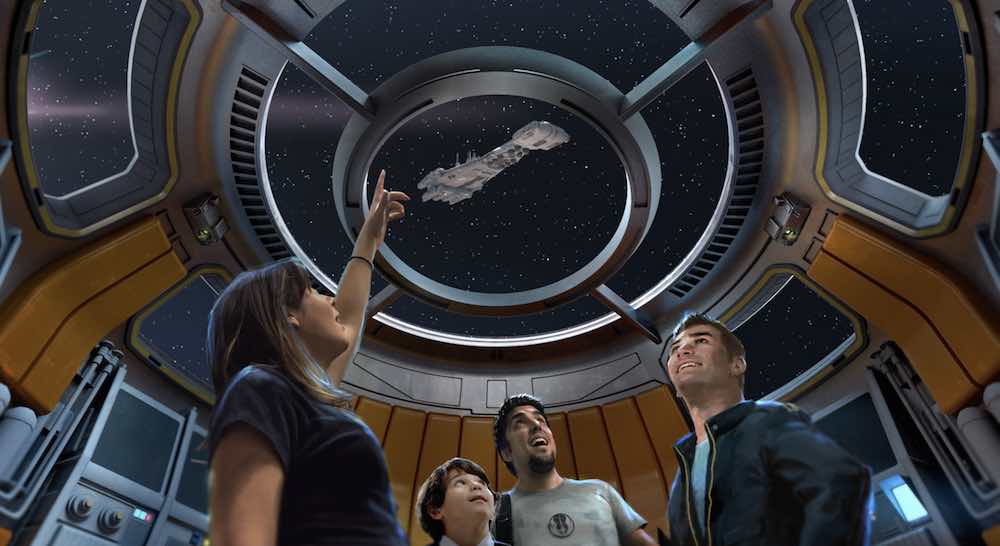 Space shuttle
From a storytelling standpoint, the new Star Wars Hotel takes visitors to outer space. So that means Imagineering needs to come up with a creative way to get hotel guests off the ground in Florida and up into the stars above.
Disney plans to transport visitors from the lobby to their hotel rooms via a "space shuttle." It's unclear whether this will be a Haunted Mansion-style elevator or simulate some type of teleportation portal. Imagineering has dropped a few hints about how they may pull off this intergalactic illusion.
Concept art shows a family of four standing in a futuristic circular room as a spaceship hovers in a virtual window above them. Disney often uses framed LED video screens as virtual windows in attractions, restaurants, bars and guest rooms.
A combination of lighting, sound, visual and special effects could help "transport" hotel guests to the hovering spacecraft.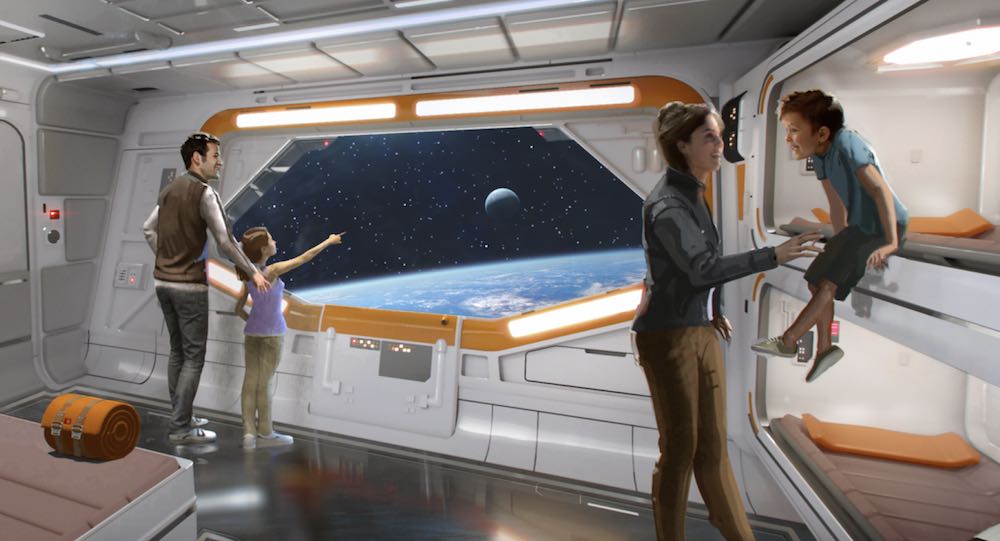 Hotel rooms
The themed hotel rooms look like the living quarters of a resistance fighter aboard a Star Wars spacecraft.
Concept art shows a sleek king-size bed with digital readouts on the bed frame and military-style bed rolls at the foot of the bed. The kids sleep in bunk beds built into the wall. A window with a sweeping simulated view of outer space dominates another wall. Disney used similar "virtual porthole" LED screens on its interior cruise ship rooms to provide real-time views of the ocean.
Guest costumes
Disney has promised that every Star Wars hotel guest will have the opportunity to play a fully-costumed role as "active citizens of the galaxy" in the continuing story that unfolds over multiple days. Imagine an entire hotel filled with costumed Star War fans heading to Comic-Con and you get the general idea.
That's a lot of costumes in a lot of sizes. Fortunately, the wardrobe departments at Disney's theme parks have a great deal of experience clothing employees in a wide range of costumes and sizes.
More than likely hotel guest will be asked to provide their clothing sizes and preferred galactic attire before they arrived at the hotel. Their Star Wars costumes would be waiting in their hotel room closet when they checked in. Disney will almost certainly give guests the opportunity to purchase their cosplay costumes upon check out.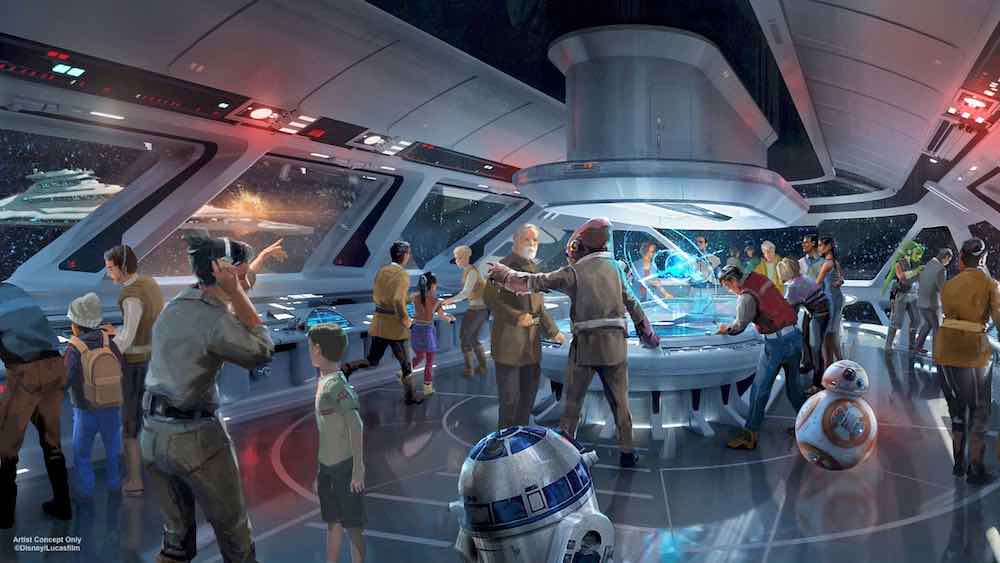 Secret missions
Scheduled to open in 2019, the Star Wars: Galaxy's Edge themed land at Disney's Hollywood Studios is set in a remote outpost called Batuu. This is an old trading route at a crossroads in the galaxy. Batuu is favoured by bounty hunters and smugglers looking for a safe haven from the First Order.
As visitors wander through the themed land, their MagicBands will gather data about their immersive storytelling experience as they ride attractions and encounter costumed characters. The choices they make and actions they take will gain them a "reputation". This will impact the ever-evolving story as it unfolds.
For each Star Wars hotel guest, their story and the consequences of their actions follow them throughout the land and back to the hotel throughout the course of their stay. Hotel guests can accept personalized "secret missions" to further enhance their own individual stories.
Starship exploration
Much, if not all, of the Star Wars hotel is expected to be exclusively accessible only to hotel guests.
Concept art shows a flight deck with hotel guests mingling with aliens and droids as resistance officers coordinate a rebel attack against the First Order. The battle unfolds all around them on a 270-degree arc of LED virtual windows. These offer a panoramic view of all the action.
Starship explorations — or space age scavenger hunts — could take guests on digital treasure hunts in search of clues hidden throughout the hotel. Disney cruise ships similarly send passengers on ship-wide scavenger hunts.
Lightsaber training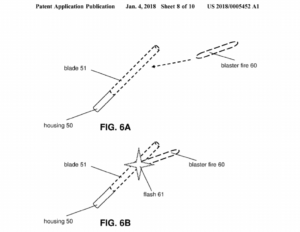 Young padawans have long been able to take lightsaber lessons at the Jedi Training Academy at Disney's Hollywood Studios.
Lightsaber training at the Star Wars Hotel would likely take the lessons to a new high-tech level.
Imagineering filed a patent for an infrared light-transmitting lightsaber. This could deflect simulated laser blasts fired by an animatronic stormtrooper or hovering drone. It would make sense to turn a limited-capacity attraction like this into a high-end, exclusive upcharge experience available only to Star Wars hotel guests.
Food & drink
The Disney survey also asked respondents about an all-inclusive meal package that would include buffet breakfasts, lunches and signature themed dinners. Live entertainment and dinner shows, similar to those offered on Disney cruise ships, would also be available.
Concept art shows a hotel cantina with panoramic views of outer space and droid bartenders and cocktail servers.
Park access
Docked right next to Star Wars: Galaxy's Edge, the starship hotel would offer a "seamless connection" to the themed land. Hotel stays could also include park admission, early access to Star Wars rides and after-hours experiences in the land.
Disney has filed for a permit to clear land on a 9.5 acre lot just south of Galaxy's Edge. This is expected to be the location of the Star Wars hotel, according to WDWNT. No opening date has been set for the hotel.
Len Testa is creator of Touring Plans and in addition the co-author of The Unofficial Guide to Walt Disney World. He reports that a two-night stay at the luxury Star Wars hotel will cost $2,500 for a family of four.
Images © Disney.