Over 11,400 attractions industry professionals from 80 countries attended the event in Shanghai, which took place from June 12 to 14. This represented a 25 per cent increase in buyers from last year's Expo in Hong Kong. There were a record 429 companies showcasing products and services on the largest show floor (13,302 net square metres) in the event's 21-year history.
And a good number of those attendees found their way to the booth of Alterface. There they could see a mock-up of the Popcorn Revenge dark ride launched this spring in Belgium. They could also learn about projects in Asia, such as the world's largest indoor rollercoaster at Wanda Qingdao in China. Opened last year, the immersive ride combines ancient Chinese storytelling with interactive elements.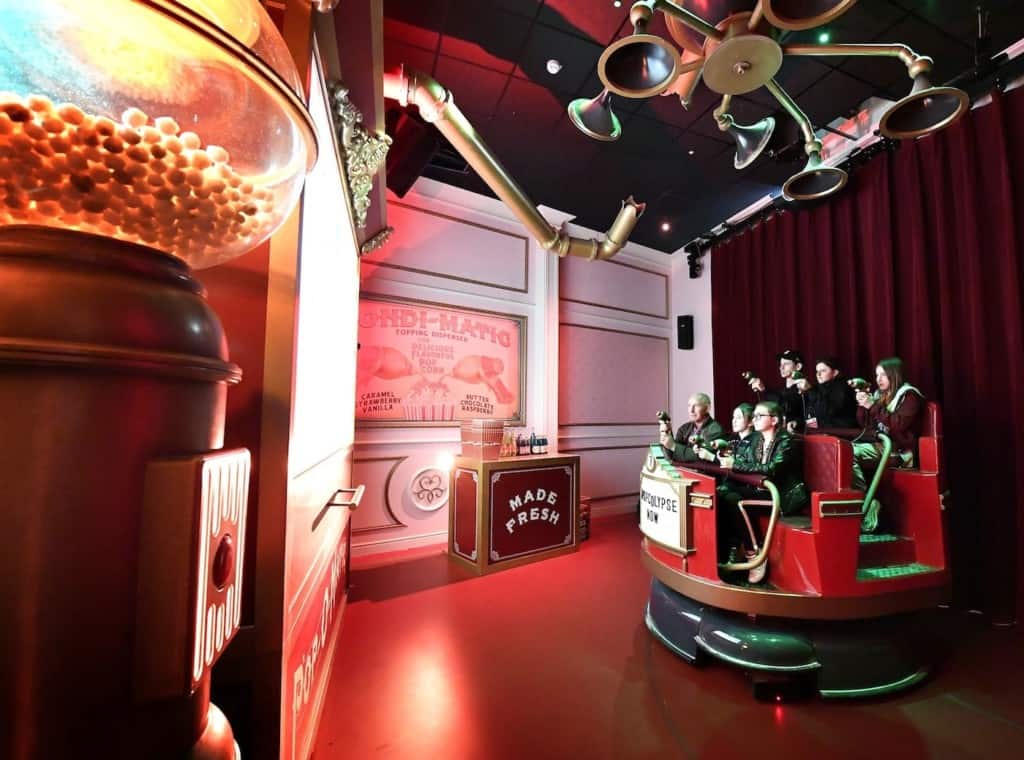 Now open at Walibi Belgium, Popcorn Revenge is the first iteration of Alterface's Erratic Ride, married to the company's proprietary IP and with trackless vehicles by ETF Ride Systems. Key to the attraction is its non-linear dark ride path. Riders experience dynamic transitions between scenes together with various levels of game play. For theme park operators, the Erratic Ride allows them to accommodate a high capacity interactive dark ride in a smaller footprint.
Hug a popcorn!
A focal point for many visitors to Alterface's booth in Shanghai was the giant plush popcorn figure on show. A scaled-up version of merchandise accompanying Popcorn Revenge, the cuddly character stole the heart of many visitors. Over the show's three days, it received numerous hugs, admiring looks and selfies.
Smaller versions of the plush are already selling well at Walibi Belgium. The popcorns can also be supplied as pirate, space, horror, magic and superhero characters.
Alterface CEO Benoit Cornet says Popcorn Revenge offers advantages over intellectual properties that are 'sold' with only limited rights.
"Popcorn Revenge is offered at a very affordable price and includes access to a variety of merchandising products. Profits are shared on those products and a significant portion of those profits is re-invested in the IP itself which eventually benefits the park."
Join the Popcorn party in Paris!
Alterface thanks all visitors to its booth at IAAPA's Shanghai show. Interested parties can find out more about Popcorn Revenge, and if they're lucky pick up a Belgian beer, at IAAPA Expo Europe in Paris from September 17 to 19.