blooloop V-Expo is LIVE from Monday 4th October to Wednesday 6th October. Join is to hear from industry leaders, explore our Innovation Award entries and watch the reveal of our Innovation Award and AREA15 Rise Award winners and the Blooloop50 2021 Influencers.
Networking competition – Guest Editor
You can meet up with other attendees during our speed networking sessions. Join in and you will be randomly paired with another attendee. You then have 3 minutes to talk to them before you move to the next person. You can swap virtual business cards with them.
If you get paired with a member of the blooloop team we have something special for you. If you are matched with Greg Batten, make sure you ask to see one of his magic tricks. Charles Read can give you a very interesting tree fact. And if you chat with any member of the blooloop team then you can be entered into a competition to be the guest editor of blooloop for a day!
Is there a hot topic you feel we should be focusing on? You'll get the chance to write an opinion piece for the website, as well as to steer content on the news and suggest a feature topic.
Find the V-Expo schedule, with networking sessions, on the V-Expo registration page.
Blooloop Innovation Awards – find out what's new in the industry
With over 130 entries to the blooloop Innovation Awards, there are plenty of groundbreaking projects and products to explore at blooloop V-Expo.
Meet some of the most innovative companies in the business at our Innovation Roundtables.
There will be three Roundtables at 12pm BST, 1pm BST and 2pm BST on Tuesday 5th October on the main stage.
blooloop V-Expo is THE place to find out what's new in the industry. You will also be able to explore all the award entries in our Innovation Showcase!
Then at 5pm BST, Winston Fisher, CEO of AREA15, will reveal the winners of all 13 categories as well as the winner of the $20,000 AREA15 Rise Award.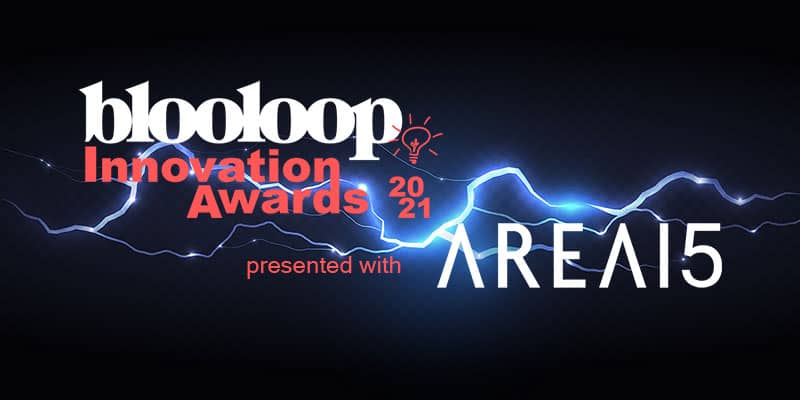 Stellar line-up of speakers
Listen to leaders from the visitor attractions industry from around the world and across sectors, over the three days of V-Expo.
The speakers are:
Waleed Abdel-Fattah, SVP Hill International
Mohamed Abdalla Al Zaabi, CEO, Miral
David Adames, Chief Executive Officer, Niagara Parks Commission
Tzo Zen Ang, TZA Consulting
Scott Armstrong, Chief Operating Officer at Planet Mark
Michael Beneville, Chief Creative Officer, AREA15
Kimberly Beneville, Co-Founder, Beneville Studios
Ngaire Blankenberg, Director, Smithsonian National Museum of African Art
Mark Fisher, Chief Development Officer, Merlin Entertainments
Winston Fisher, CEO, AREA15
Helen Fothergill, Service Manager – archives, gallery & museums, Aberdeen Art Gallery and Museums
Andy Fuller, Head of Marketing, Sales and Admissions, Pleasurewood Hills
PY Gerbeau, CEO, The London Resort
Dov Goldstein, Senior Practice Leader, Lord Cultural Resources
Émilie F. Grenier, Creative Director, Thinkwell Studio Montréal
Doug Gurr, Director, Natural History Museum London
Vince Kadlubek, Founder and Director, Meow Wolf
Nick King, Chief Development Officer, The Red Sea Development Company
Camiel Kraan, CEO, Convious
Gail Lord, Co-founder and President, Lord Cultural Resources
Grant Mackenzie, Interim Director, David Livingstone Trust
Eugene Naughton, President, the Dollywood Company
Suhanya Raffel, Director, M+ museum
Sumathi Ramanathan, Vice President Market Strategy & Sales, Expo 2020 Dubai
Ali Rubinstein, Chief Creative Officer and Co-CEO, Meow Wolf
Terry Sanderson, Business and Development, Dreamcraft
Nick Sharp, Chief Digital Officer, National Gallery of Art
Mark Stepanian, President, CAVU
Brent Strong, Executive Creative Director, Walt Disney Imagineering
Steve Tatham, Executive Creative Director, Universal Creative
Kim Viney, Senior Director, Business Development, Niagara Parks Commission
Tickets are now available here. All sessions will be available on demand during and after the event for ticket holders.
The blooloop V-Expo was conceived in 2019 as a sustainable alternative to in-person events. As part of our commitment to becoming greener, we will be donating £5 from every ticket ticket sold to WWF's Climate Crisis Fund.
Tickets for the three-day online event are £24 for visitor attraction operators and institutions, and also for students and those looking for work.
Tickets are £72 for suppliers, consultants, investors, developers, other non-operators.