Disney has announced that MagicBand+ will debut in 2022 at Walt Disney World Resort as part of the attraction's 50th anniversary celebrations, which start today (October 1).
Disney is bringing its theme park metaverse to life by developing innovative offerings, with the wearable technology featuring colour-changing lights, haptic vibrations and gesture recognition.
The MagicBand was first introduced back in 2013 at Walt Disney World, making the visitor experience more seamless. MagicBand+ will keep the original version's features while adding functionality.
Using MagicBand+, guests can find virtual bounties throughout Star Wars: Galaxy's Edge, and interact with golden statues of Disney characters across the parks for the 50th anniversary.
MagicBand+ will launch next year
Disney's existing MagicBands will still be available, and can be used alongside the free Disney MagicMobile service that extends MagicBand features to smart devices. 
Disney is also creating a custom voice assistant called 'Hey Disney!' using Alexa technology for supported Amazon Echo devices. The service will start rolling out in Disney World hotels in 2022.
Hey Disney! will make Alexa services more magical with the help of Mickey Mouse, Olaf and C-3PO. It will also offer special greetings and jokes from Disney characters, as well as audio environments inspired by Disney films.
Guests staying at Walt Disney World Resort hotels will be able to ask Hey Disney! for helpful information about the destination and order room amenities.
Hey Disney! custom voice assistant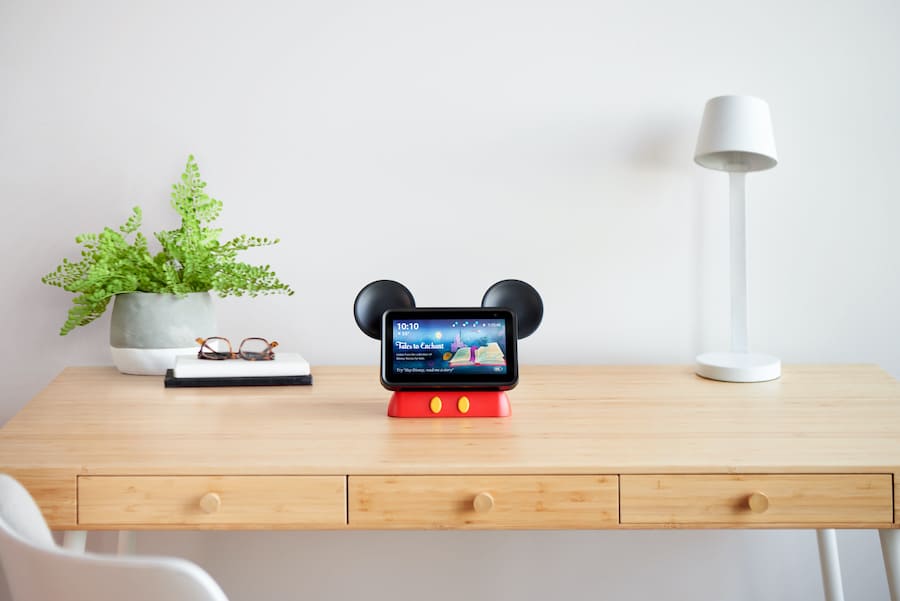 In addition, Hey Disney! will be available for purchase for supported Amazon Echo devices via the Amazon Alexa Skills store, allowing Disney fans to make their homes more magical.
Disney has also revealed that Star Wars: Galactic Starcruiser, a two-night hotel experience, will embark on its inaugural voyage at Walt Disney World Resort on March 1, 2022.
Additionally, Guardians of the Galaxy: Cosmic Rewind is opening at Epcot in 2022. Disney World site portfolio executive Zach Riddley said the ride features "a totally new type of roller coaster experience".
Images: Disney