Walt Disney World and Patina Restaurant Group's Space 220 restaurant, an out-of-this-world dining experience, has opened to aspiring astronauts, gastronomes and space enthusiasts at Epcot.
Space 220 guests will feel like they are dining 220 miles above Earth at the Centauri Space Station, which offers stellar views of the planet. Visitors will experience a Grow Zone of spinning produce that represents the menu's fresh ingredients.
"At Space 220, we hope to take guests on a culinary journey with our signature prix fixe menu that will let them customize the perfect meals for their crew and expedite their trip to space and back," said Patina marketing director Kyle Collins.
F&B '220 miles above Earth'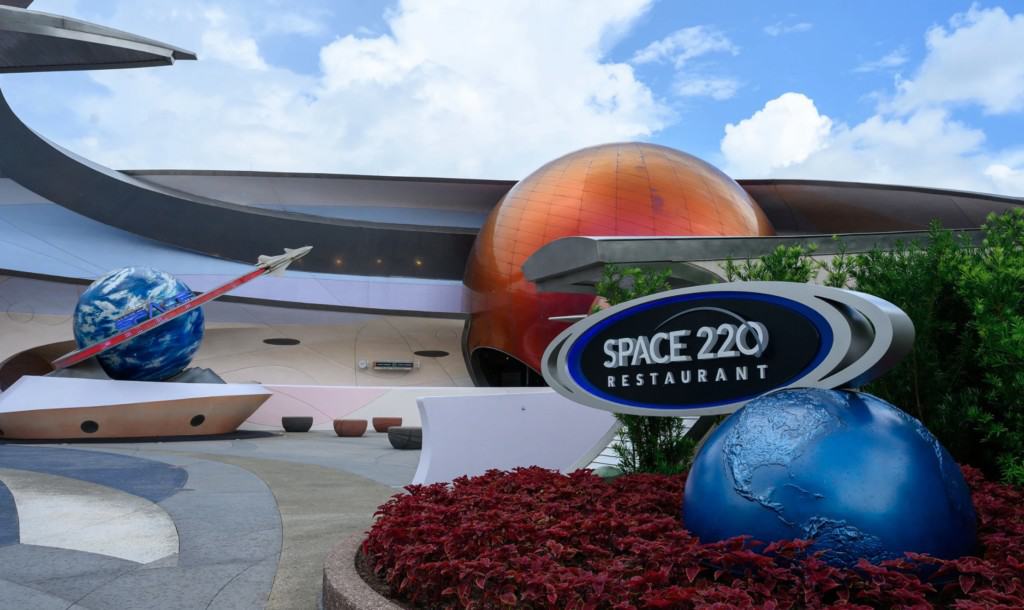 The restaurant is serving contemporary food, including astral appetisers, meteoric mains and divine desserts. It features a two-course prix fixe menu for lunch and a three-course prix fixe menu for dinner.
"With Space 220, we now have a fine dining experience in our World Discovery neighborhood of the park, and a chance for our Epcot guests to experience a restaurant that is truly out of this world," said Imagineer Tom Fitzgerald.
The two-course lunch 'lift-off' appetisers include Big Bang Burrata, Starry Calamari and Neptuna Tartare, while 'star course' mains include the Centauri Burger, Bluehouse Salmon and Seared Tuna.
Space 220 restaurant at Epcot
The three-course dinner 'lift-offs' include Blue Moon Cauliflower and Space Greens, and 'star courses' include Slow Rotation Short Rib, Florida Red Snapper, X2 Duck and Terra-Bolognese.
Drinks include the Stargarita, Atmospritz (served with a cotton candy cloud), Big Tang, Planetary Punch and Celestial Cosmopolitan. Non-alcoholic options include Lightyear Lemonade, Milky Way and Moon Rocks (served with popping candy).
Space 220 is another milestone in the historic transformation of Epcot. Guardians of the Galaxy: Cosmic Rewind is nearing completion at the park, and Remy's Ratatouille Adventure and the France Pavilion expansion are set to open on October 1.
Images: Disney