The Smithsonian's FUTURES exhibition at the historic Arts and Industries Building (AIB) will unveil the Bell Nexus 'Air Taxi', a cutting-edge concept vehicle also known as a flying car.
FUTURES runs through July 2022, celebrating the Smithsonian's 175th anniversary with more than 150 objects, ideas, prototypes and installations that imagine the future.
"Since opening in 1881, the Arts and Industries Building has introduced visitors to big ideas that have changed how we travel as a society," said Rachel Goslins, director of AIB.
Bell Nexus cutting-edge concept vehicle
"We're thrilled to be able to debut the Nexus in the very building where Americans first encountered early automobiles, famous steam engines, the Apollo 11 lunar capsule and the Spirit of St. Louis."
The Bell Nexus is an autonomous electric air taxi concept that can take off and land vertically. It was designed to reduce traffic congestion, noise, environmental pollution and travel time.
The flying car first debuted at the 2019 Consumer Electronics Show. "The Bell team is paving the way for future electric-powered vehicles and greener technology to flourish," said Mitch Snyder, president and CEO of Bell.
"We have a rich history of partnership with the Smithsonian, with our various legacy aviation and aerospace products on display throughout the years, and I'm excited that the Bell Nexus will be part of the new FUTURES exhibit."
FUTURES exhibit imagines the future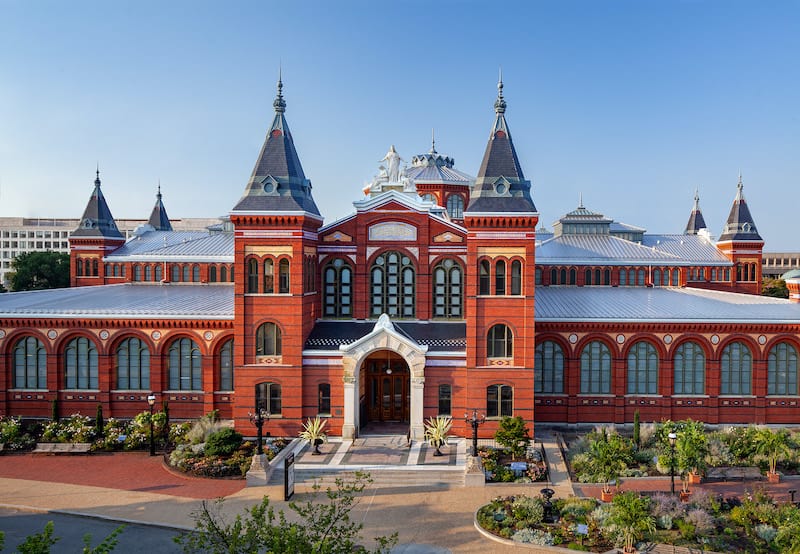 The Bell Nexus will be on display within the exhibition's Futures that Inspire area. The world's first jet pack, the 1960s-era Bell Rocket Belt, will also be showcased.
"As our population grows, we need alternatives to today's fossil fuel cars and roads," said AIB curator Ashley Molese. "By 2050, two-thirds of the world's population will be in cities."
"FUTURES invites us to imagine alternate worlds, in this case one in which our streets could become sustainable living or greenspace, radically altering not just the skies but the ground at our feet," Molese added.
"Individual flight is one solution potentially on the cusp of becoming real sooner than we think."
Images: The Smithsonian