The blooloop V-Expo took place last week. Held 13-15th Oct. and hosted by our friends at Merlin Entertainments, over 4,500 attended our first virtual conference and exhibition
Delegates watched presentations and took part in discussions with leaders from across the sector. Over 50 of the industry's most innovative companies joined us with online booths and webinars.
The V-Expo platform is still open for on-demand viewing for 30 days so if you want to catch up or re-watch please click the logo to the left. Check out our sessions with industry leaders and learn from the top innovators and creatives shaping the development of the sector.
Note: the only two sessions not still available are Paisley Park and Paul Moreton. But you can read about both brilliant presentations here: Paul Moreton and Paisley Park. On both Merlin and Paisley Park, watch this space for more news.
Best Booth Design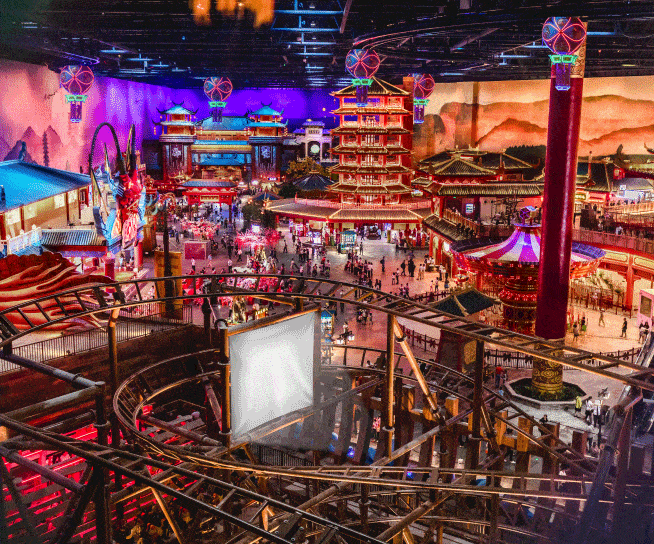 In this creative industry we were delighted with the out-of-the-box thinking behind the booth designs. KCC Entertainment were named Best Booth Design with their gorgeous interactive gif.
Best Booth Engagement
We are all just learning about online events, but of course content is key. Storyland Studios rocked in terms of engagement at the V-Expo, delivering popular webinars such as "Creating Storytellers" and "Masterplanning a Theme Park".
Check out the Exhibition Hall for more creative designs and interesting content from our exhibitors.
V-photo booths by We Are Interact
We usually have photographers at our events so this year we partnered with We Are Interact who provided a a fantastic team gif maker. There is still time to try it out here and post to Twitter with #VExpo.
blooloop V-Expo Run
The V-Expo run was in aid of the SEA LIFE Trust to recognise the fantastic work they have done in creating the world's first open water sanctuary for belugas. Thanks to everyone who took part or donated, we raised £1276.
The winners for each category are below. Kudos to Sara Brack whose dog helped her post the fastest 10k in two categories.
Fastest male 5K runner: Dan Strang, 18:07
Fastest female 5K runner: Rita Marcal 27:22
Fastest male 10K runner: Jordan Barner 45:29
Fastest female 10K runner: Sarah Brack 55:30
Fastest runner with dog: 10K: Sarah Brack 55:30!
V-Expo Quiz Night by Two Bit Circus
We rounded off the blooloop V-Expo with a custom quiz from our friends at Two Bit Circus. Congratulations to Benton and thanks to everyone who took part and of course to Two Bit Circus for a fun evening.
Thanks to our sponsors and exhibitors
A huge thank you to our sponsors and exhibitors.