Entertainment Design Corporation, the award-winning entertainment design and production firm, is celebrating 25 years in the business with the appointment of Mark Dannelly and Jefferson Eliot to its new leadership team.
Entertainment Design Corporation (EDC) is proud to be celebrating its 25th anniversary. EDC's Chairman, the award-winning designer Jeremy Railton, is marking the milestone with the creation of a new leadership team.
EDC has been in business since 1994 and has created many innovative projects over the last 25 years. Railton has announced the appointment of a new leadership and creative team for EDC. In his role as President, Mark Dannelly will oversee production and operations. Jefferson Eliot will lend his experience to the role of Creative Director, alongside a team of artists, designers, producers and creative talent.
A new team to carry EDC forward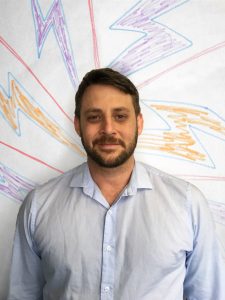 Dannelly has almost 20 years of experience in the industry and brings with him a wealth of knowledge in the field of themed entertainment. He will provide his technical direction and project management skills to the design and production of themed environments, LBE's, multi-sensory immersive experiences and more.
Dannelly has managed several projects for major theme parks around the world, including Ferrari World Abu Dhabi, Warner Bros. Studio Tour London: The Making of Harry Potter, Universal Orlando's The Magic of Christmas at Hogwarts mapped projection show and many more.
"EDC's legacy of incredible projects and innovative thinking under Jeremy Railton's creative vision speaks for itself," says Dannelly. "What has us all excited are the amazing projects EDC is creating that will be revealed in the coming months and years. Through partnerships with extraordinary clients and developers, our renowned team of creative professionals and producers look forward to bringing game-changing experiences to life."
Eliot has had a long career in themed entertainment. His previous roles include those of Senior Creative Director and Art Director at Rethink LE, and Senior Art Director at The Riva Group. He was responsible for the overall design of Motiongate Dubai, as well as spending time at Landmark Entertainment as Concept Designer/Art Director/Master Planner for theme park projects in Asia. He also worked under his own company name of JECD, where he developed concepts for Universal Studios and Golden Harvest Films.
25 years of milestone projects
EDC has a long list of achievements to show for the previous 25 years. This includes creating the unique Crane Dance at Resorts World Sentosa Singapore, as well as master planning and attraction design for Motiongate and Bollywood Dubai theme parks.
The company also designed and installed the innovative overhead LED Fremont Street Experience and the unmissable overhead LED experience The Place in Beijing. EDC was production designer for the 2002 Winter Olympics Opening and Closing Ceremonies. It also worked on set design and media design for a number of globally recognised stars including Cher and Barbara Streisand.
Railton reflects on the company's journey so far, "Looking back over the past 25 years I am truly amazed and blessed at all the wonderful projects EDC has created, but one thing is for sure, we have many more spectacular experiences to bring to this world. I am so thrilled to introduce our current creative team headed by our new President Mark Dannelly and Creative Director Jefferson Eliot, and with the help of our extended team at EDC, we will continue to bring joy to people around the globe.
Railton is currently working on a passion project of his own, when not at work. He is creating The Three Rivers Nature Lodge. This California nature experience is located five miles away from Sequoia National Park, home to the General Sherman Sequoia tree. He says, "I'm having the time of my life applying all that I have learned over my career to develop and enhance 60-acres of beautiful and pristine California, to be used for private meetings and celebrations surrounded by untouched nature.
In 2017, Railton received a prestigious THEA Lifetime Achievement Award, in recognition of his outstanding contribution to the sector. Railton has also won four Emmys and several other awards.
Top image: Jeremy Railton