Sanya, a city on China's Hainan Island, has revealed plans for an esports theme park with a total investment of $682 million. The attraction will offer esports, culture and entertainment.
According to hinews.cn, the Sanya Municipal People's Government announced that Chinese sports development companies Sanya Youth City and Sealing Sports Culture Development will build the Sanya International Esports Theme Park.
The 742,500-square-metre development will be a residential and shopping attraction, set to include 10,500 apartments to house 40,000 people.
The project will be constructed in two phases, with the first – at 330,000 square metres – already completed. The first phase includes 4,690 apartments that can accommodate 15,000 people.
Esports, apartments and shopping
Hainan previously announced a special development fund of $145 million to attract esports events and businesses and to develop the area's esports industry.
Tencent, the world's largest video games company by revenue, previously said it would be increasing its investment in esports tournaments in China.
The island province of Hainan is also creating various branded theme parks and resorts in an attempt to become an international tourism destination.
Hainan signed agreements with 26 global companies, including one with UK-based Merlin Entertainments to build a Legoland Theme Park in Sanya.
Hainan working to attract esports businesses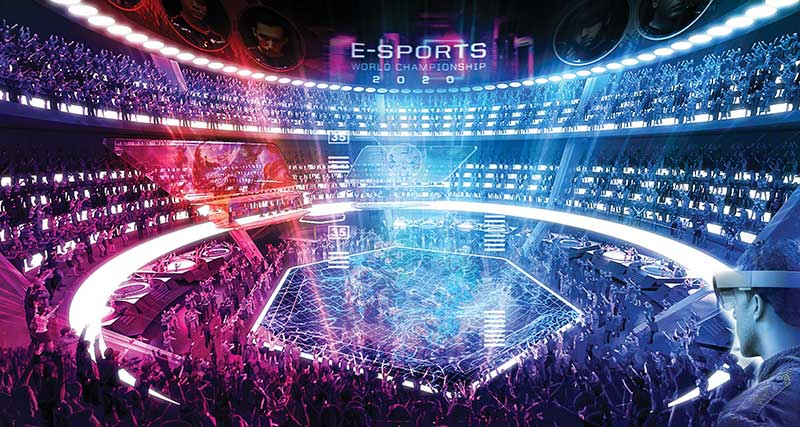 Also coming to Hainan is a $1.6 billion Hello Kitty theme park, opening in 2024, and located in Sanya's Haitang Bay. It will feature a hotel and retail facilities.
In esports news, the first Fortnite World Cup recently took place, with largest ever esports prize pool of $30 million.
Blooloop previously discussed the future of esports with industry experts Professor Andy Miah and Brian Mirakian.
Image: Pixabay