Fantawild Holdings Inc., a leading one-stop solution provider in the theme park industry, celebrated National Children's Day with fun runs and also is reopening its water parks.
Fantawild Holdings Inc. is pleased to announce that it organised a series of Boonie Bears Fun Runs to mark National Children's Day on 1 June. In addition to this, it has also revealed that its water parks are ready to welcome the public again.
Zhengzhou water park reopened on 30 May, while Xiamen will open its doors on 6 June and Wuhu will follow on 19 June.
Boonie Bears Fun Runs
The series of Boonie Bears Fun Runs took place from 30 May to 1 June at Fantawild theme parks across China. This family activity helps parents to encourage children to lead an active and healthy life. The courses provided a fun and challenging tour around the parks with check-in points along the way. Families who completed all the check-ins were awarded a special medal.
The ticket package for the event included limited edition t-shirts as well as entry to the park. As well as the fun run, there were other special events taking place to celebrate Children's Day, such as a voiceover show with characters from the much-loved Boonie Bears animated show, as well as evening entertainment with firework displays and drone light shows.
Water parks reopen
When Fantawild's Wuhu water park reopens later this month, that will mean that all Fantawild parks are reopened again following the coronavirus pandemic.
Many attractions at the water parks have won awards, for example, Boonie Bear Village which entertains young visitors with water guns, floating bridges and other fun. They can also enjoy Big Trumpet for some water-based thrills and the Lazy River for some time to relax. There are also themed performances and pool parties.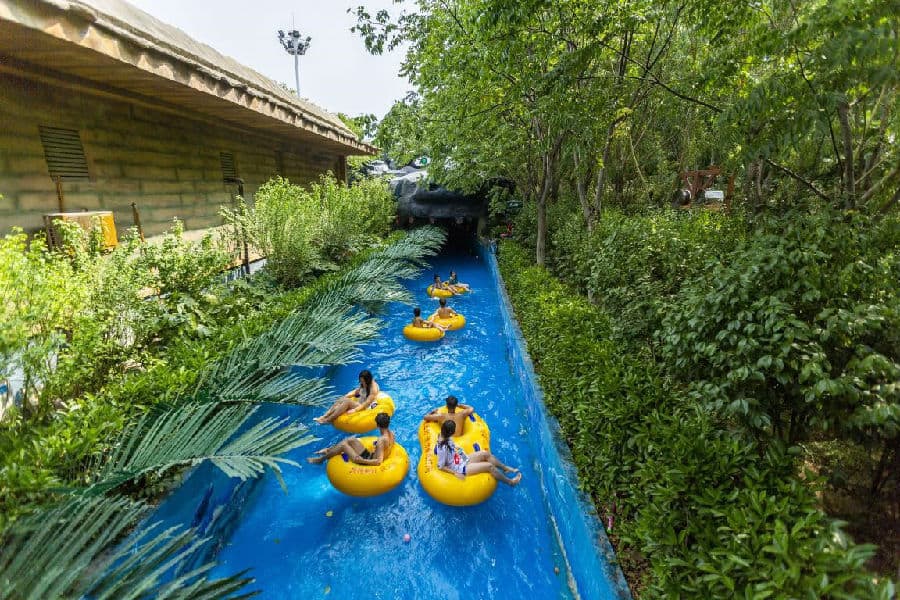 All water parks will be implementing strict health and safety measures to protect guests. For example, a real name booking system, contactless ticketing and payments, temperature screening, visitor attendance control, and social distancing regulations. Water attractions, public areas, restaurants, and stores will be cleaned and disinfected regularly.
The parks have also introduced sunshades in the queuing areas and cooling stations and sprays throughout the park to keep guests comfortable.
Last month, Fantawild also celebrated the Labor Day Holiday in China with special events in its parks.