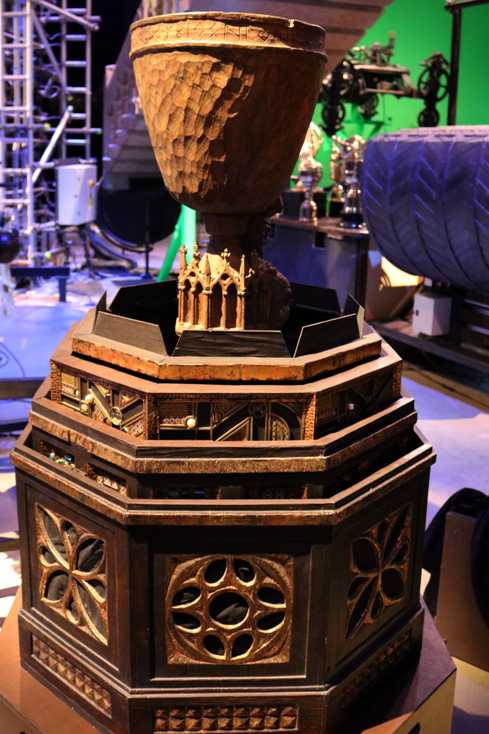 During February half-term, the Studio Tour is celebrating the work of the Art Department.
Visitors will learn about the craftmanship and artistry that went into every detail of the wizarding world. This encompasses everything from technical drawings and white card models to concept art and prop-making.
Original members of the Harry Potter Art Department will be on hand to showcase a range of filmmaking techniques. Who better to demonstrate wand-making than the team who conjured up thousands of them during the ten years of filming?
Fans can also watch an exclusive video about each area of the department, introduced by award-winning Production Designer, Stuart Craig.
Triwizard Tournament and the Goblet of Fire
In March, The Goblet of Fire will return to the Great Hall for the first time since filming ended. Live demos will show how the parchment pieces were propelled out to reveal the Triwizard champions. Numerous new props and costumes from the Triwizard Tournament will also be on display including those designed for Barty Crouch Jr and Fred and George Weasley.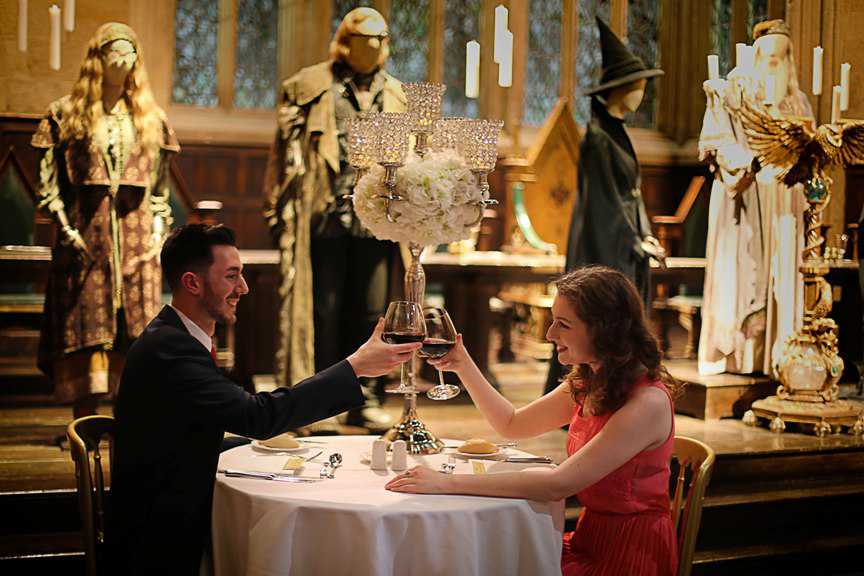 Tickets are set to go on sale shortly for a special Valentine's weekend event. Couples are invited to share a romantic dinner in the iconic Great Hall with exclusive after-hours access to the Studio Tour, a tankard of Butterbeer and their choice of souvenir wand.
Duelling with the Death Eaters
During Hallowe'en season, visitors will learn the filmmaking secrets behind the wizarding world's Dark Arts. The iconic Great Hall set will be decorated with over 100 pumpkins suspended from the ceiling and the long tables will be groaning with goodies laid out for a Hallowe'en feast.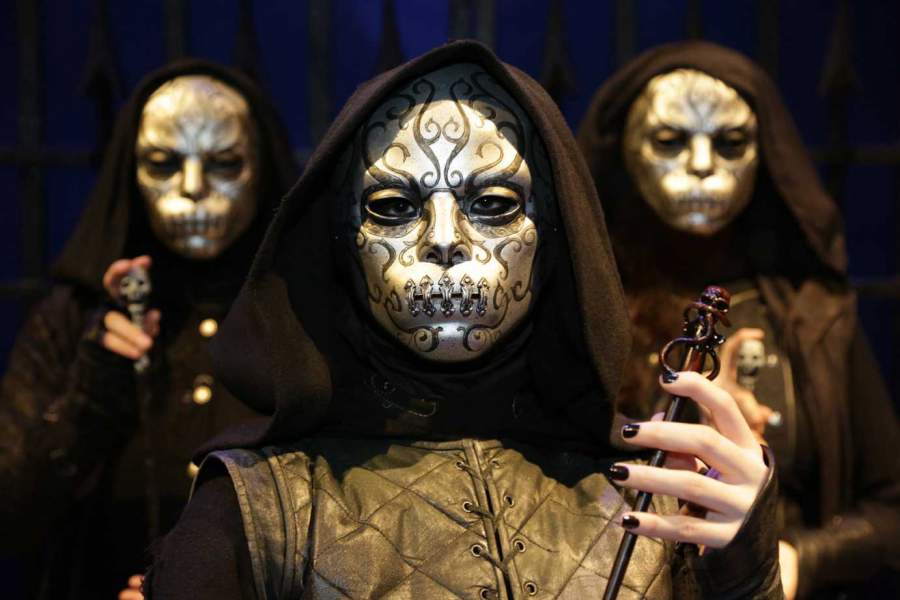 Braver visitors will get the chance to try out their wand combat moves against Death Eaters in a live duel that shows how battle scenes were directed. Of course, no Hallowe'en experience would be complete without a chilling walk down a darker, spookier Diagon Alley.
Hogwarts in the the Snow
The year rounds off with the return of the Warner Bros. Studio Tour London – The Making of Harry Potter popular festive celebration, Hogwarts in the Snow. Part of the Great Hall will be transformed for the Yule Ball, the Gryffindor common room dressed for the season and a blanket of filmmaking snow covering the Hogwarts castle model.
There'll be a chance to touch samples of the different types of 'snow' used during production. Visitors learn how each is selected for specific characteristics. These include the ability to fall like the real thing, crunch under foot or glisten in the light like ice.