Following the most successful Integrated Systems Europe (ISE) event ever, Blooloop gives you the top line from the ISE 2018 Facts and Figures report.
Get the lowdown on the most popular technologies and the inside track on the people who attended.
ISE has been growing steadily since its inception 15 years ago. 2018 was no exception, with a 10% increase in attendance compared to last year.
38% were first-time attendees
Altogether, the event attracted 80,923 registered attendees. Of those, 20,207 were exhibitor personnel, 59,098 were attendees and 1,618 were press,VIPs and speakers. What is noteworthy is the number of new attendees: 22,393 (38%) visited ISE for the first time.
Although the Netherlands, Germany and UK represented the largest numbers of new attendees, the biggest percentage increases were from countries much further afield: Singapore up 41%, Indonesia up 72%, Mexico up 77% and Malaysia up 100%.
The media was out in force representing 586 media brands, including digital, print and a wide range of broadcast bands. The majority (35%) were, unsurprisingly, classed as Professional AV. But, immediately below them were Consumer Entertainment (HiFi) Companies, closely followed by the Home Automation/Smart Home/Smart Building sector.
Again, a large proportion were from the UK, Germany and the Netherlands, but there were representatives from all corners of the world including Russia, Iran, Slovakia, Morocco, Guinea and Pakistan.
78% of attendees could either make or influence decisions
So, what about attendee demographics? The first figure that jumps out from the report is the disparity between the genders. Only 11% of all attendees were female. The obvious question is why? Is this a true representation of the technologies sector as a whole? And, if so, is the sector doing anything to change it?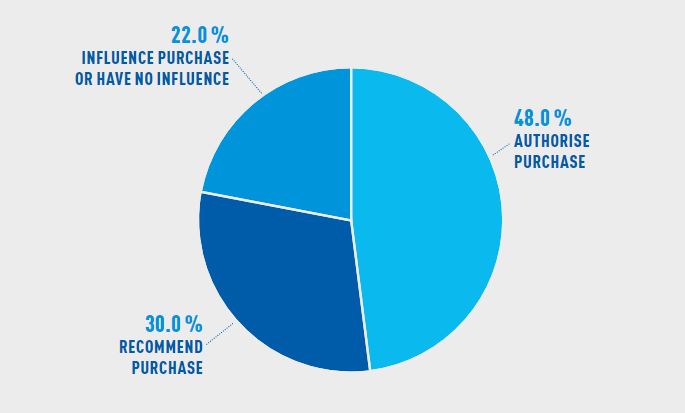 On another note, a key statistic for exhibitors is that 78% of attendees were either decision-makers or had the power to make recommendations that would influence decisions. It's always good to know that you're talking to the right people.
30% of attendees were the top brass: chairmen/women, presidents, CEOs, COOs and owners. What's more, 33 % of attendees at ISE 2018 were able to authorise or recommend expenditure of over €1,000,000 per annum.
Attendees were also asked to specify which sector they operated in. 31 sectors were specified, with many citing more than one. The four most frequently selected were Corporate, Education, Hotel and Leisure Resorts, and Cinema.
ISE is increasingly attracting end-customers
Once a primarily AV trade show, ISE is attracting an increasing number of end-customers. This year, they made up nearly 11% of attendees (excluding exhibitors). Of these, the biggest sector was Education at nearly 20%. Next up was Live Events at 15.07%, reflecting how AV has transformed the sector with the rise of increasingly complex shows, festivals and multimedia spectaculars. Retail and Leisure Venues made up 9.48%.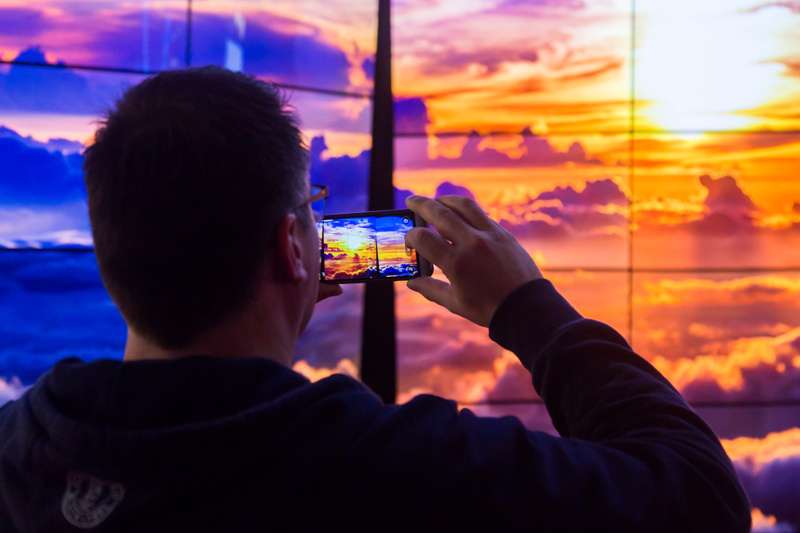 And, finally, what proved of particular interest to ISE 'channel' attendees? The report broadly defines these as distributor; manufacturer; meeting and events solution provider; systems integrator and installer; consultant.
The key areas of interest were Audio Systems and Acoustics, Video Projection & Display, and Digital Signage. These were closely followed by Audio Processing, and Control Systems. However, there were many that fell into the 20-30% category including Interactive Display, Conferencing, and Lighting. VR, AR and Mixed Realities came in just below Digital Cinema at 17%.