When it opens this coming May, Djurs Sommerland's Tigeren will become one of the biggest rides ever built in Denmark. For MK Themed Attractions, which will be theming the new attraction, it follows a partnership this summer on two smaller rides.
Manufactured by Intamin, Tigeren ("The Tiger" in Danish) is a Gyro Swing ride that will transport passengers 45 metres up into the air. As they sit on the end of a giant rotating gondola, guests will reach speeds of up to 100km/h.
"It is going to be a spectacular, fun-filled ride," says Djurs Sommerland managing director Henrik B Nielsen.
Investment boosts attendance
Located in Nimtofte, north of Aarhus, Djurs has enjoyed steady growth in recent years thanks a sustained period of investment. DK300 million (€40m/$45m) has been ploughed into the park since 2007. Attendance in 2018 peaked at 800,000.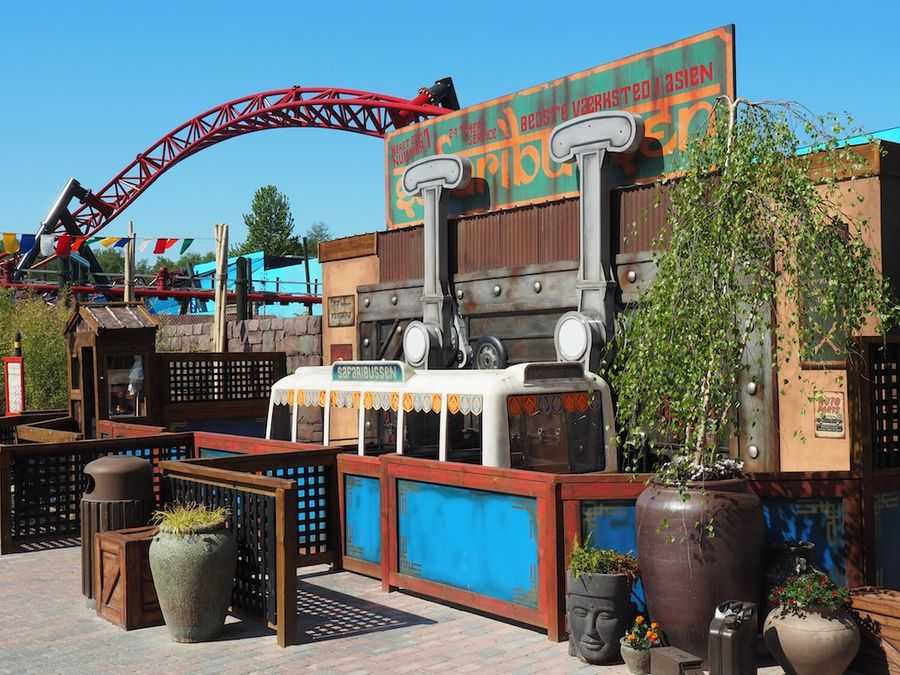 This past season it also unveiled two new family rides, a small coaster called Jungle Rally and Safaribussen, a custom themed Crazy Bus from Zamperla. MK themed these too, as well as the Intamin suspended coaster Dragekongen, which debuted the previous season.
"Year after year, MK Themed Attractions has proven themselves to be the right partner for us in creating and producing themed decorations for our rides," says Nielsen.
Wild Asia theming
On Tigeren, the Danish design firm will work alongside the Leisure Expert Group from the Netherlands, which has a long relationship with Djurs. The ride will be situated in the Wild Asia area of the park, already home to Jungle Rally, Safaribussen and Dragekongen.
"Thanks to our close collaboration with Djurs Sommerland over the years, there is not much in this fantastic summer amusement park that we haven't helped bring to life," says MK's managing director, René Hansen."We've designed new themes and also updated existing themes. We're looking forward to the launch of Tigeren in the coming year."