Leisure Expert Group, a leading experience design company, and MK Themed Attractions, the Danish theming expert, are celebrating the opening of the newly rethemed area Speed Zone at Walibi Holland.
MK Themed Attractions and Leisure Expert Group are pleased to announce that, after Walibi Holland reopened on 25 May, guests are now enjoying a newly rethemed Speed Zone area, complete with themed scenery, attractions and facilities.
This follows last year's retheming of Walibi Holland's Sherwood forest into Wilderness, continuing the park's 'festivalization' rebranding strategy. Leisure Expert Group was chosen as the design partner for this strategy, due to its extensive experience in both the theme park world and in designing festival experiences and stages.
Speed Zone
Speed Zone offers a festival-like atmosphere, which was created by designing a new scenic layer to the existing buildings and attractions in the area. Construction and installation of this new layer was done by MK Themed Attractions.
"We are pleased to have extended the collaboration with Walibi Holland," says project manager of Leisure Expert Group, Peter Gros, "by bringing our festival experience into the project we were able to create the festival atmosphere that Walibi Holland was looking for, and we are excited to show the result."
Speed Zone is a new take on an automotive theme that avoids using overly-obvious elements. Leisure Expert Group was responsible for the concept design, which was led by Walibi Holland CEO Mascha van Till, and the schematic design.
Expert theming
As well as newly themed scenery and attractions, the area now also features several façades. For example, the brand new "car-front" for the diner of the area, as well as the air-fix-car-kit-façade for the much-loved Goliath coaster.
MK Themed Attractions produced and installed theming for G-Force and all the other attractions. The company also, with help from Walibi Holland's skilled installation team, produced and installed a landmark for the 57-metre tall ride Space Shot. This now features a race car "shooting" up in the sky, sure to draw the attention of guests.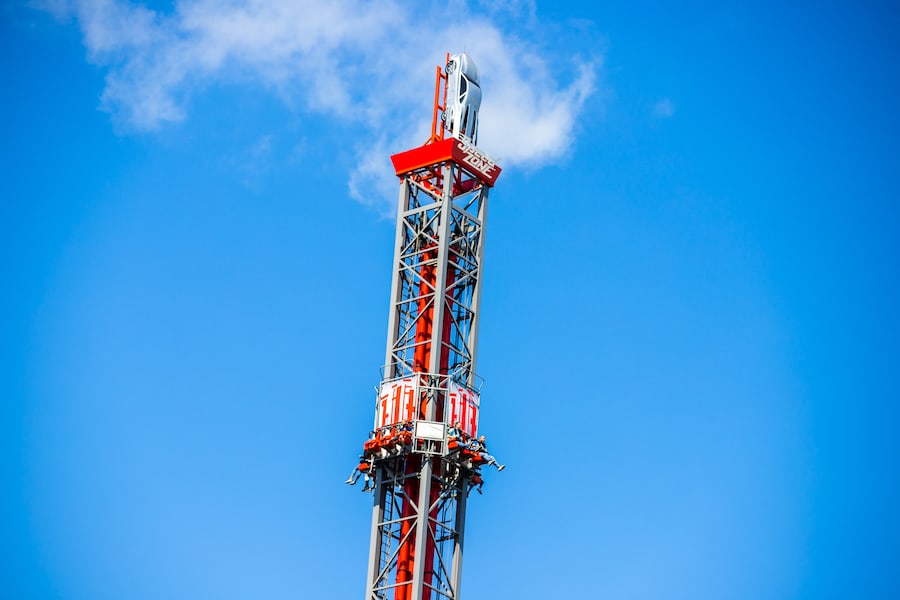 "We have yet again produced and installed a fantastic project for Walibi Holland that we are truly proud of and that we without doubts believe that their guests are going to find impressive and fun," says René Hansen, Managing Director at MK Themed Attractions.
MK Themed Attractions was chosen due to its experience in producing themed attractions. "When we produce and install a themed experience as this one, we always choose material based on the designed experience we are bringing to life," adds Hansen.
"Because our experienced craftsmen know how to work with different kinds of metal, fabric, foils, fibreglass, wood etc. we are able to bring the desired design from paper into reality, making it look exactly as intended."
Thanks to their knowledge and experience, both MK Themed Attractions and Leisure Expert Group have been chosen for a range of projects. For example, multiple areas at Djurs Sommerland and Movie Park's Excalibur – Secrets of the Dark Forest, as well as last year's Wilderness area at Walibi Holland.
Leisure Expert Group recently announced that it will be bringing the THIS IS HOLLAND immersive experience to China, showcasing famous Dutch highlights.
Meanwhile, MK Themed Attractions has a new complete themed concept ready to be installed, featuring a range of life-size, realistic dinosaurs.
Images kind courtesy of Leisure Expert Group.