Qiddiya Investment Company (QIC) executives have spoken about construction amid the coronavirus pandemic, sustainability at the giga-project, and theming attractions to nature and the Kingdom of Saudi Arabia.
Qiddiya is set to become an iconic entertainment destination and the world's largest entertainment city, even surpassing Florida's Walt Disney World.
Qiddiya will feature theme parks, water parks and a sports city. It will also include nature and adventure activities, events and cultural attractions, and Six Flags Qiddiya.
In addition, there will be retail, F&B, a performing arts theatre, multiplex cinema, aquatic centre, and a motorsports facility known as Speed Park.
Speaking to Construction Week, chief development officer of QIC, Kareem Shamma, described Qiddiya as "the home of the most innovative and disruptive experiences in entertainment, sports, and the arts".
Qiddiya will be 'innovative and disruptive' experience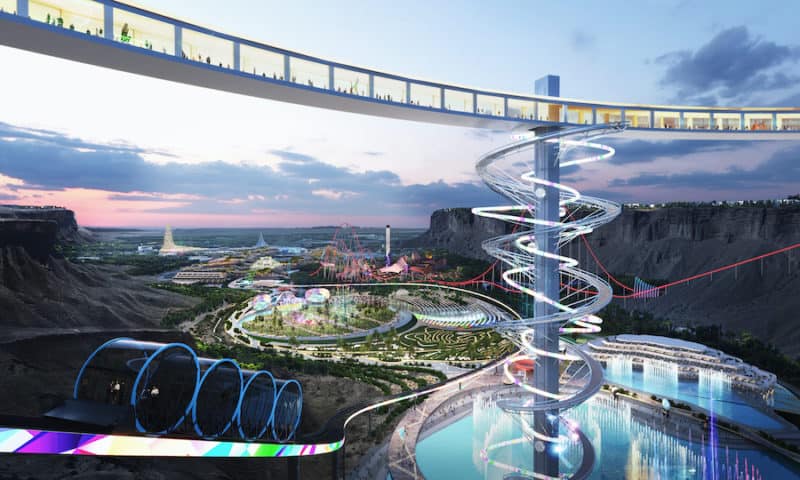 Construction is progressing on schedule at the giga-project, despite the coronavirus crisis. Qiddiya has implemented health and safety measures at the site.
Chief executive officer of QIC, Michael Reininger, told CW: "Work on site has also continued, while adhering to all guidance and restrictions. So, we continue to be a productive team, while progressing on our project."
Qiddiya will continue with heavy construction and developing strategic partnerships through 2022, before the testing and commissioning phases. It is set to open in 2023.
The giga-project is themed to its surroundings, with Shamma saying it "marries the stunning natural vistas with the latest technological experiences".
Shamma explained that Qiddiya will pay homage to Saudi Arabia's cultural heritage. "For example, the rides and attractions at Six Flags have been designed exclusively for Qiddiya," he said. "Although some will be record breaking, all of them will be steeped in the rich culture and history of the kingdom."
Qiddiya pays homage to Saudi's cultural heritage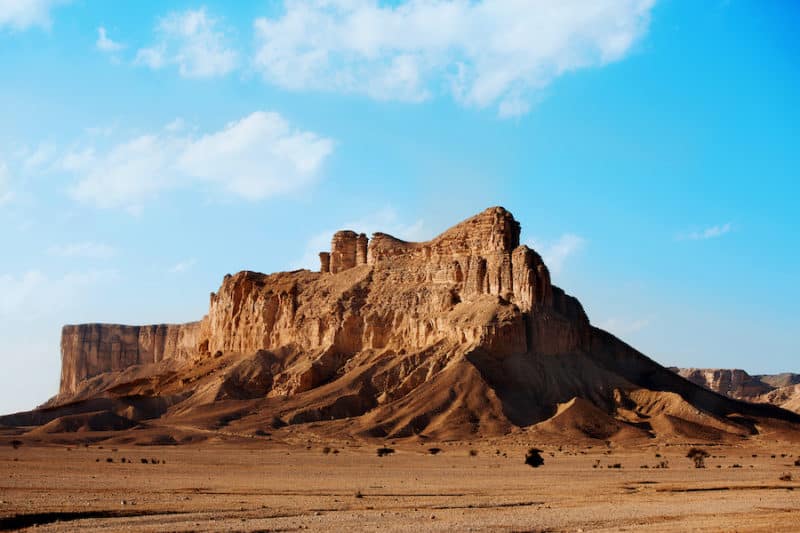 The Citadel will be covered by a canopy form inspired by traditional Bedouin tents, while Discover Springs will showcase the relationship between the desert and the sea in its rides and experiences.
"Meanwhile, The City of Thrills will be the embodiment of Saudi Arabia's Vision 2030: a forward-looking, boundary-pushing, future city anchored in Arabic design motifs," said Shamma.
"The Valley of Fortune will be an exciting land of adventure set amidst the time-worn architectural ruins of old Arabian masonry, enlivened by the bustling trade of fortune seekers from around the world."
As for sustainability, Shamma said: "Qiddiya enthusiastically embraces and supports the sustainability goals and objectives outlined in Saudi Arabia's Vision 2030. This involves curbing all types of pollution, and adopting efficient waste management, including reducing, re-using, and recycling."
Qiddiya will also protect and rehabilitate Saudi Arabia's natural reserves, conserve water resources, enhance biodiversity, create microclimates, and efficiently manage waste.
Sustainability goals outlined in Vision 2030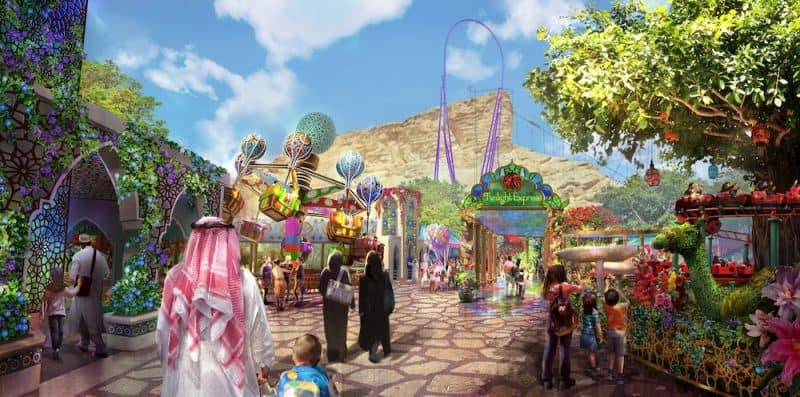 "We will not only preserve the current level of biodiversity, but also enhance it with native flora and fauna that can flourish, allowing the natural ecosystem to reach its full potential," said Shamma.
"Most importantly, water is very special to us as it gave birth to the Qiddiya site," he added. "We promote the optimal use of water resources by reducing consumption, and utilising treated and renewable water. Water also aids biodiversity, making it doubly important."