Leading creator of immersive attractions, Sally Corporation, is partnering Aardman to develop a brand new Shaun the Sheep dark ride.
Fans of the world's favourite sheep will be able to help Shaun as he tries to conquer the havoc created by his mischievous flock at Mossy Bottom Farm.
A custom-themed dark ride vehicle will transport guests through the familiar rural world of Shaun the Sheep. According to Sally Corp, the 4-minute ride experience will feature dozens of scenes inspired by the much-loved animated series.
The new Shaun the Sheep dark ride promises mayhem in the meadow at every turn, with Aardman's trademark mix of high-energy slapstick and classic silent comedy.
Aimed at the global market, the ride is being designed to appeal to riders of all ages.
"Shaun the Sheep loves new adventures and we're thrilled by the opportunity to provide Shaun's global family audiences with a completely unique way to immerse themselves in the world of our characters," says Ngaio Harding-Hill, Senior Manager of Attractions and Live Experiences at Aardman.
"Integrating Shaun's slapstick humour and farmyard antics into a thrilling dark ride experience promises to be an exciting creative partnership that we hope audiences will adore."
Shaun the Sheep dark ride 'perfect for any park or FEC'
Sally Corp is a natural choice for such a project, with a proven ability to scale dark rides to any budget or footprint. The company has been involved in some of the world's most popular IP-based dark rides including the big-hitter Justice League: Battle for Metropolis for Six Flags.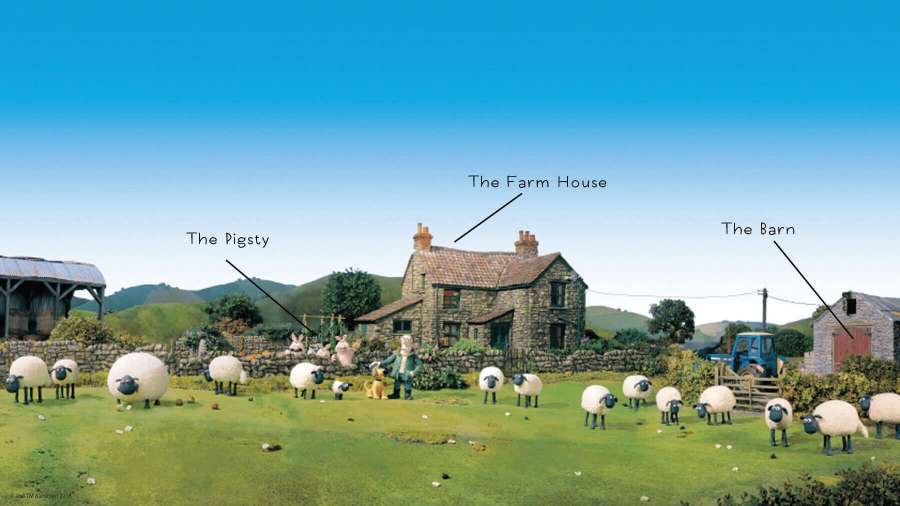 "The possibilities are endless," says the company. "This attraction is perfect for any park or FEC looking to satisfy their family demographic."
Aardman characters continue to break out of the screen and into theme parks and attractions around the world. New projects featuring Shaun the Sheep include a family attraction at Village Roadshow's Paradise Country in Australia and the 'Shaun the Sheep's Farm Garden' at the English Garden Rosa & Berry in Tawada, Japan.
The SallyCorp team will be at the upcoming European Attractions Show in Amsterdam, September 25th-27th on Booth #1-627. Click here to schedule a meeting with CEO John Wood.