Six Flags Entertainment Corp has reportedly approached Cedar Fair LP in a bid to merge the companies. This would unite two of the biggest theme park operators in the US.
According to Reuters, Six Flags is looking to expand its footprint in order to increase ticketing pricing power.
The publication reports that Cedar Fair is considering Six Flags' cash-and-stock offer, but notes that there's no certainty a deal will be agreed on.
Following the report, Cedar Fair shares jumped up to 11.4 percent before paring gains. This gave the company a market capitalisation of approximately $3.36 billion.
Six Flags shares fell up to 5.3 percent before trimming losses. This gave Six Flags a market capitalisation of around $4.3 billion.
Cedar Fair reportedly considering Six Flags offer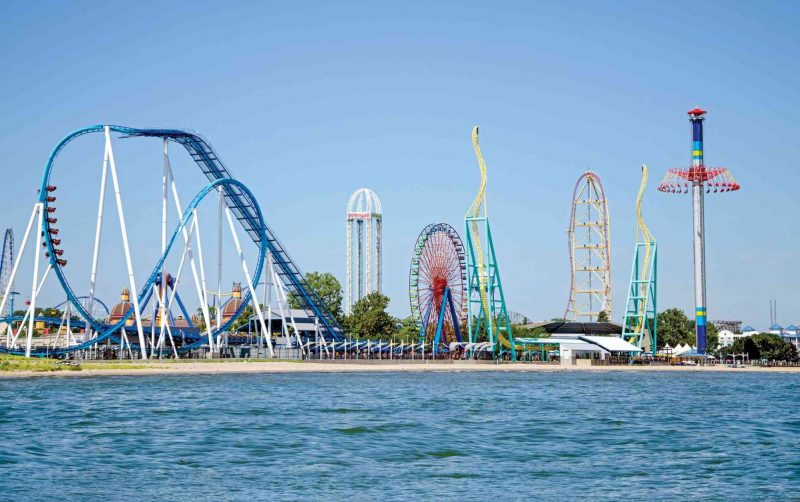 Six Flags has 26 theme parks in the US, Mexico and Canada. Cedar Fair owns and operates 11 theme parks and five water parks in the US and Canada.
In August, Six Flags announced a bunch of new record-breaking roller coasters, state-of-the-art waterslides, and immersive family rides for the 2020 season.
These include the Jersey Devil Coaster at Six Flags Great Adventure, Tsunami Surge at Six Flags Great America, and Aquaman: Power Wave at Six Flags Over Texas.
It came after Cedar Fair unveiled new attractions, including Camp Snoopy at Michigan's Adventure, and a new giga coaster called Orion at Kings Island.
Other additions include the renovated Coconut Shores at Kings Dominion's Soak City, and Seaside Splashworks at Dorney Park & Wildwater Kingdom.
Images: Cedar Fair/Six Flags