Six Flags is looking for a new CEO following the news that Jim Reid-Anderson plans to retire in 2020.
Six Flags announced in a filing with the Securities and Exchange Commission that it has started a search process and hired an outside firm to find a successor.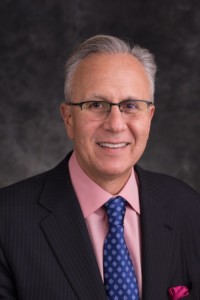 Reid-Anderson, who intends to retire by the end of February 2020, resumed the role of chairman, president and chief executive officer of Six Flags Entertainment Corporation in July 2017. Previously he occupied the position from August 2010 to February 2016. In the interim, he served as Six Flags executive chairman.
Under Reid-Anderson's leadership, the company has achieved all-time high guest and employee satisfaction ratings, as well as significant operational improvements.
The filing said that both internal and external candidates will be evaluated, while the board will evaluate candidates for chairman of the board after Reid-Anderson's retirement.
Six Flags is the world's largest regional theme park company and operator of waterparks in North America.
Domestic and international expansion plans
It recently announced that 2018 represented its ninth consecutive record year as revenue increased $105 million, or 8 per cent, to $1.5 billion.
Attendance at the parks grew to 32 million guests in 2018. This was driven primarily by five domestic parks acquired in June 2018, 365-day operations at Six Flags Magic Mountain, strong growth in Mexico, and growth at the company's waterparks.
"I am very proud that we have achieved our ninth consecutive record year," said Jim Reid-Anderson, Chairman, President and CEO.
"Our exceptional operating performance in the fourth quarter demonstrates the strength of our pricing power, membership strategy, and in-park spending programs, all of which, together with our domestic and international park expansion initiatives, will provide a strong platform for growth for many years to come."
Meanwhile China's first Six Flags park, in Zheijiang, is due to open in June 2020, after an announcement of delays to the company's Chinese roll-out.
It comes after the planned Six Flags theme park project in Dubai was put on hold as financing was no longer available.