The best footage yet of the Super Nintendo World expansion at Universal Studios Japan has emerged online, unveiling a detailed look at attractions including Bowser's Castle and Yoshi.
The opening of Super Nintendo World has reportedly been indefinitely postponed due to the coronavirus crisis, but it will be worth the wait.
The highly-anticipated attraction based on the Super Mario video game series was originally meant to open in spring 2020 to coincide with the 2020 Tokyo Olympics.
The video was shared on Twitter by user @29QuP2. It unveils the newly constructed Super Nintendo World, including Bowser's Castle, Yoshi, Goombas, Koopas, and Piranha Plants.
Super Nintendo World footage reveals attractions
6/29
パークフロントホテルから見たSUPER NINTENDO WORLD
3/31にも見ましたがかなり出来上がっている
オブジェクトもいろいろ動いていたし点検も行っている様子
オープン延期にはなったけどエリアに入れる日まで気長に待ってます#USJ#USJファン #SUPERNINTENDOWORLD pic.twitter.com/GMPGxa48sr

— 29Qu (@29QuP2) July 1, 2020
Super Nintendo World will also feature state-of-the-art Super Mario Kart and Yoshi's Adventure rides, shops and a restaurant, and Peach's Castle.
The footage, which you can watch above, is by far the most detailed look yet at the theme park expansion, revealing the real-life environments inspired by Super Mario.
Last month, images and videos confirmed that work was progressing on Super Nintendo World. Prior to that, an aerial view image of the expansion under construction surfaced on Instagram.
USJ previously unveiled the colourful wearable wristbands, called Power Up Bands, that will feature at Super Nintendo World.
Expansion will boast Super Mario and Yoshi rides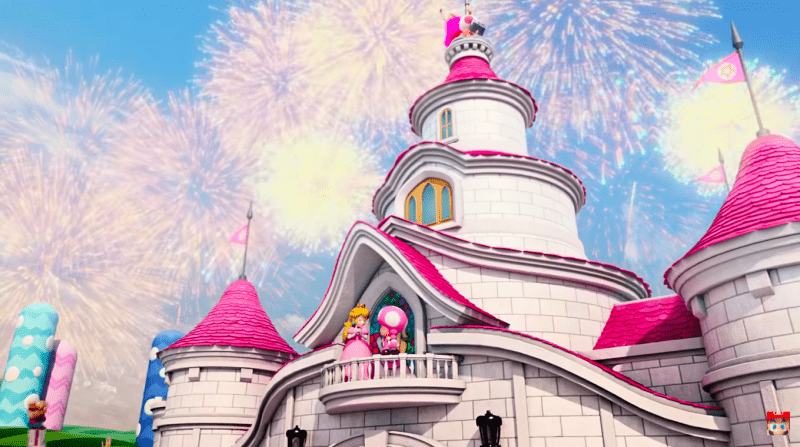 Power Up Bands will allow visitors to enjoy interactive experiences, including collecting digital coins and competing with other visitors.
Additional interactive features at Super Nintendo World include Question Blocks, which Power Up Band wearers can physically hit to collect coins.
Universal Studios Japan will be the first Universal theme park to feature Super Nintendo World, followed by expansions in Hollywood, Orlando and Singapore.
It was previously confirmed that Universal Orlando Resort's Epic Universe will house a Super Nintendo World when it opens in 2023.
In other news, Nintendo recently shared plans to take its intellectual property (IP) to "a variety of settings" beyond video games.