Super Nintendo World Japan is set to open on February 4th 2021. The date, details of the Mario Kart AR ride and sneak peaks inside Bowser's Castle have been announced, as well as more details of interactive attractions.
Universal have announced that the $580 million Super Nintendo World Japan will open on 4 February 2021. The announcement also included footage of the interior of Bowser's Castle and the Mario Kart AR ride as well as more details about Power Up Band interactivity.
Universal Studios Japan have offered a sneak peak inside Bowser's Castle. The highly themed interior includes a huge statue of Bowser, an imposing staircase and a wall of trophies.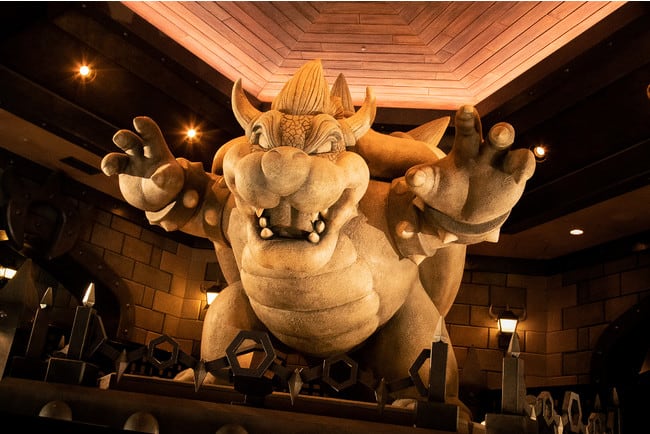 Mario Kart: Bowser's/Kooper's Challenge
The world's first interactive Mario Kart theme park ride will include AR elements.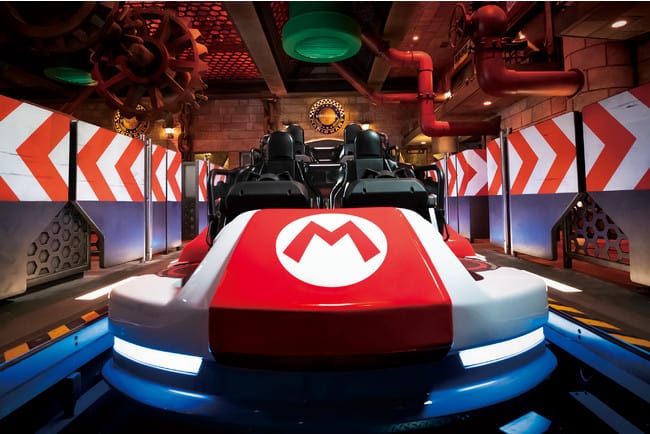 Early reports of the ride suggest that the ride vehicles have steering wheels and can race each other with drifting and spinning, but that they are on rails.
Japan's #SuperNintendoWorld will open on Feb. 4, 2021 in Osaka.@rumireports gets a world's first look at @USJ_Official's real-life #Mario Kart. More: https://t.co/T9nUMnB1UB #任天堂 pic.twitter.com/oZku1gwQTj

— Bloomberg Quicktake (@Quicktake) November 30, 2020
Riders will have AR headsets which will allow them to see boxes and obstacles just like in the video game.
They will be able to throw items and compete against Mario and Princess Peach.
The ride incorporates the latest attraction technologies such as AR and projection mapping, together with special effects to put guests inside the iconic video game.
Game play techniques will make the experience different every time.
Yoshi's Adventure
USJ's website also includes a family ride – Yoshi's Adventure. The treasure hunt game involves using a map to find hidden eggs and "a spectacular view of the Mushroom Kingdom from Mount Beanpole".
New attractions hint at ground-breaking interactive technology
The Power Up Band Key Challenge uses wearable technology wristbands linked to smartphones to play games within the park.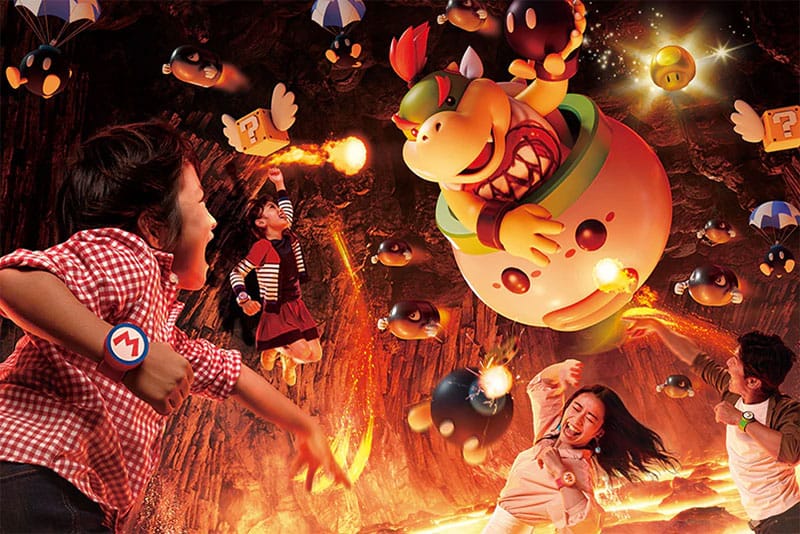 Guests will help Peach recover the Golden Mushroom taken by Bowser Jr. Interactive games throughout the Super Nintendo World will involve "flying, hitting blocks, collecting coins and items, using your whole body". Guests will collect keys and character stamps and compete against other guests in real time in an "Asobi experience". The Final Challenge is a boss battle.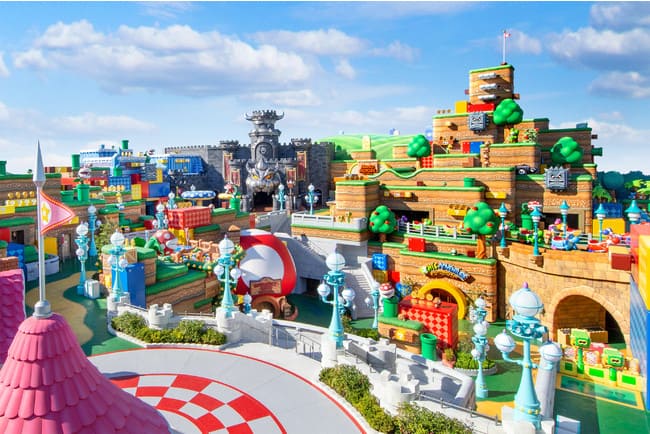 Last month Universal Studios Japan opened Mario Cafe & Store. Themed food on offer includes fruit cream sodas and pancake sandwiches inspired by Mario and Luigi's caps.