Read the news in 5 minutes…
Walt Disney World Park Hopper, SeaWorld Orlando Ice Breaker, Universal Orlando Resort, Walt Disney Imagineering, Universal CityWalk Hollywood, Luna Park Sydney, Disneyland Paris, Walt Disney Company, National Gallery, Metropolitan Museum of Art, Academy Museum of Motion Pictures, Yinxu, Mary Shelley's House of Frankenstein, WA Museum Boola Bardip, Design Museum, Science Museum, AREA15, Colchester Zoo, The ReefLine, 11 SKIES, NagaCorp.
Theme parks
Walt Disney World has announced the return of the Park Hopper option, as part of the phased reopening of the resort, beginning in January 2021. Guests will be able to visit more than one park per day again from January 1.
SeaWorld Orlando has released a virtual ride video of its latest roller coaster Ice Breaker, which is opening in spring 2021 after being delayed by COVID-19. Ice Breaker is the first launch coaster for SeaWorld Orlando.
Universal Orlando Resort confirmed that 1,123 team members from its creative division, theme parks, and resorts are facing layoffs due to COVID-19. The redundancies will affect various positions at Universal Orlando.
Joe Rohde, a veteran of Walt Disney Imagineering, announced his retirement after 40 years with the company in a post on Instagram. Rohde served as a creative executive at Walt Disney Imagineering.
Universal Studios Hollywood may be shut in California, but Universal CityWalk has debuted 'The Wizarding World of Harry Potter – Sweets & Treats', where fans can get a taste of Butterbeer.
Luna Park Sydney has announced a major update with an investment of A$30m in nine new rides, including children's rides, thrill rides and an anchor coaster called The Big Dipper.
The Walt Disney Company is laying off 4,000 additional cast members, taking the total to 32,000. Meanwhile, Disneyland Paris is remaining closed through February 2021 due to COVID-19.
Museums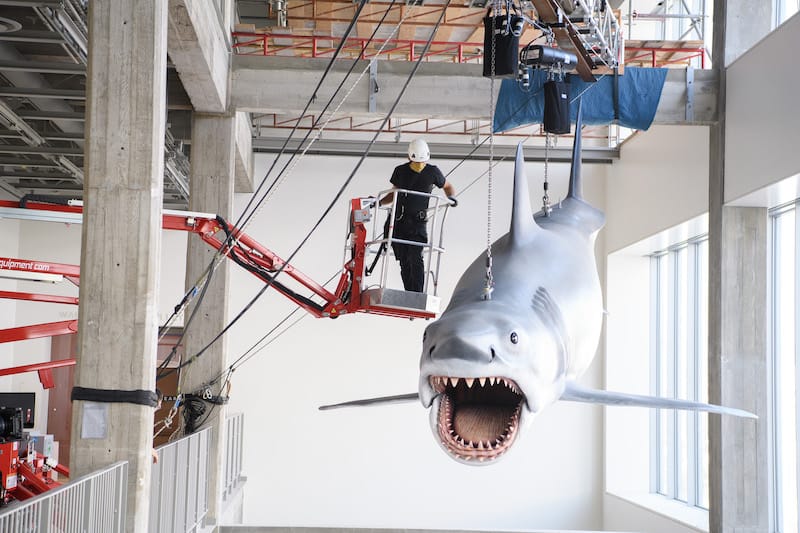 The National Gallery has developed a new revenue stream amid COVID-19 by charging £8 for an online tour of Artemisia, an exhibition dedicated to Artemisia Gentileschi. The National Gallery is closed but set to reopen on December 3.
The Metropolitan Museum of Art appointed Lavita McMath Turner as its Chief Diversity Officer, effective from January 2021. She will oversee the museum's diversity, equity, inclusion, and access plan.
The Academy Museum of Motion Pictures has completed the installation of the only surviving shark model from the 1975 film Jaws. The 25-foot shark model is nicknamed 'Bruce the Shark'.
Anyang, a prefecture-level city in the Henan province of Central China, started construction on a museum for the UNESCO World Heritage Site of Yinxu, also known as the Yin Ruins.
Bath is set to welcome the world's first attraction devoted to Mary Shelley and her monstrous novel Frankenstein. Mary Shelley's House of Frankenstein is opening in spring 2021.
The A$400 million WA Museum Boola Bardip has officially opened in Perth, with new exhibitions and experiences to share stories of Western Australia. Boola Bardip means 'many stories' in the Whadjuk Noongar language.
Technology
The Design Museum has announced a virtual tour of Electronic: From Kraftwerk to The Chemical Brothers in collaboration with Facebook. The online curated tour of the sell-out exhibition costs £7.99.
The Science Museum is opening the refurbished, renamed IMAX: The Ronson Theatre, an immersive storytelling experience, on December 9. It features IMAX 70mm film and next-generation IMAX with Laser.
AREA15 will turn its outdoor event space into a weird and wonderful Christmas experience called Wanderland, opening on November 27. It will boast a huge intergalactic art sleigh, Balanceville, illuminated in hundreds of festive lights.
Zoos and aquariums
Colchester Zoo announced that it will be reopening after the second lockdown on December 2. Pre-booking is essential in light of COVID-19. Colchester Zoo said that all visitors must pre-book a timed ticket online and in advance.
OMA/Shohei Shigematsu is designing a new underwater sculpture park, snorkel trail and artificial reef for Miami Beach, scheduled to open in December 2021. It will provide a habitat for endangered reef organisms.
Integrated resorts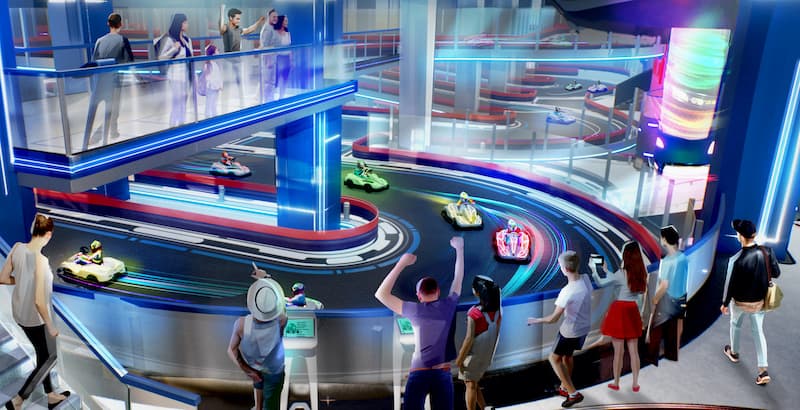 New World Development has unveiled its HK$20 billion entertainment project 11 SKIES, which will be located at Hong Kong International Airport's development SKYCITY. It will be a hub for retail, dining and experiential entertainment.
NagaCorp announced plans to build a non-gaming integrated resort (IR), home to theme parks and cultural attractions, called Angkor Lake of Wonder. There will also be hotels, exhibition facilities and F&B.