Universal Studios Japan has unveiled the colourful wearable wristbands, known as Power Up Bands, which will feature at Super Nintendo World when it opens in summer 2020.
The expansion will include rides, shops, a restaurant and interactive gameplay. Guests can use a wearable wristband, aka Power Up Band, alongside a specially-designed app.
The themed wristbands, pictured above, will allow guests to have interactive experiences – making use of their arms, hands and entire bodies as they explore the area.
Visitors can download the Universal Studios Japan app on their smartphones, which can then be linked to a Power Up Band. These can be purchased at Super Nintendo World.
Colourful wristbands let guests collect coins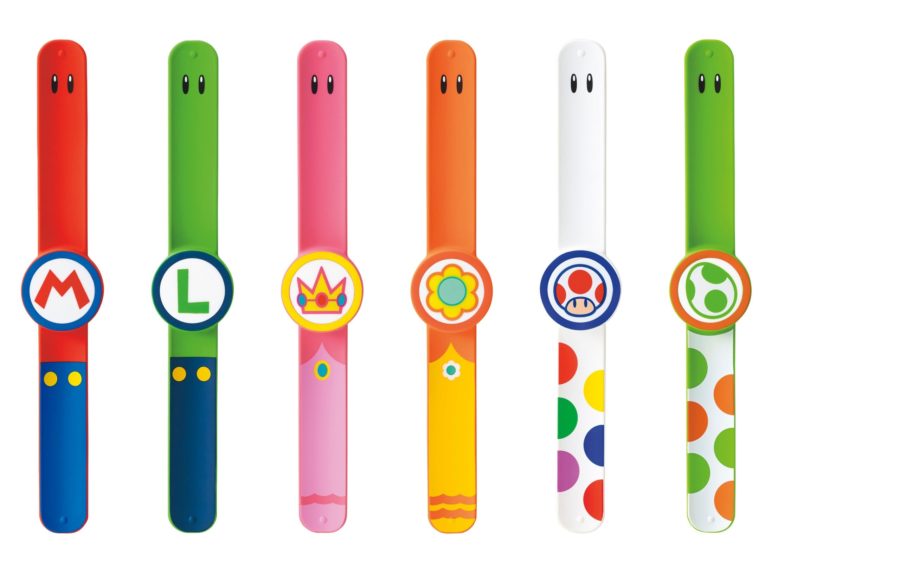 Power Up Bands allow guests to collect digital coins and compete with other visitors to see who collected the most coins.
Additional interactive features at Super Nintendo World include Question Blocks, which Power Up Band wearers can physically hit to collect coins.
Visitors can also collect character stamps, with coins allocated for each stamp. During their time at Super Nintendo World, guests will feel like they are competing for a high score in a video game.
Super Nintendo World will be an expansive and immersive land, home to Nintendo's worlds, characters and adventures.
Interactive gameplay in an immersive land
Universal Studios Japan will be the first Universal theme park to include Super Nintendo World, followed by attractions in Hollywood, Orlando and Singapore.
It was recently confirmed by Comcast Corporation execs that Universal Orlando Resort's major theme park project, Universal's Epic Universe, will boast a Super Nintendo World when it opens in 2023.
"We have finally welcomed a year in which Universal Studios Japan can deliver such exhilarating experience to its guests in collaboration with Nintendo, a company that has continued to deliver innovation to society," said JL Bonnier, president and CEO of USJ.
Nintendo previously released a new music video from Galantis and Charli XCX, which you can watch above, to promote Super Nintendo World at USJ.