Universal Beijing Resort is set to start trial operations next spring, before officially opening to the public as scheduled in May, according to officials in China.
Xinhua reports that officials with the culture and tourism management commission of Beijing's Tongzhou District said that Universal Studios Beijing will open for trial operations in spring 2021. China Daily reports that Universal Beijing will formally open to the public in May 2021.
This comes after previous reports that Universal Beijing Resort (UBR) would start trial operations in the first half of 2021, before an official opening is held.
Universal Beijing executives have said the plan to open the resort next year remains unchanged, with construction and recruitment as priorities for 2020.
Plan to open Universal Beijing remains unchanged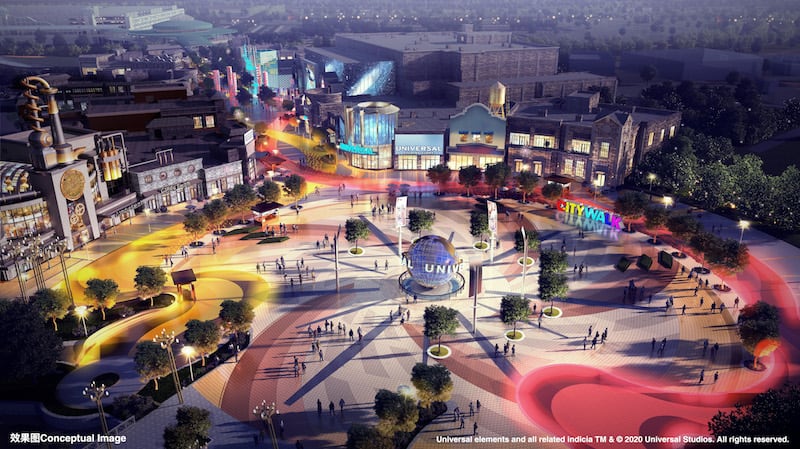 Beijing International Resort Co Ltd, which owns UBR, said construction is expected to be completed by the end of this year.
So far, 70 percent of construction has been completed, with the entire main structure finished. Ride and show equipment is now being installed and tested.
Wang Dongsheng, deputy director of the commission, said that electricity and water supplies, police offices, fire stations, and other facilities will begin operations in time for the grand opening.
The commission also said that the theme park is expected to receive more than 10 million visitors annually when it launches in 2021.
Construction set to complete by end of 2020
Universal Studios Beijing, the Universal Studios Grand Hotel and the NUO Resort Hotel are all opening in 2021, forming Universal Beijing Resort.
The immersive lands at Universal Studios Beijing were previously confirmed as Kung Fu Panda Land of Awesomeness, Transformers: Metrobase, Minion Land, the Wizarding World of Harry Potter, Jurassic World Isla Nublar, Hollywood and WaterWorld.
Last year, UBR unveiled its partnership with Alibaba to digitise operations, from facial-recognition entry to app-based food ordering.
Universal Beijing recently released concept art and information for Universal CityWalk Beijing, the resort's entertainment, food and shopping centre, which is also set to open in 2021.