As part of the long-term partnership, Tencent's gaming intellectual property (IP) will be integrated into the entertainment experiences of Universal Beijing Resort.
Universal Beijing Resort (UBR) will feature Tencent Game's most popular IP in seasonal events, offering an immersive entertainment experience.
UBR and Tencent's seasonal events will include digital interaction, stage performances, and themed retail and F&B. UBR and Tencent may also launch offline esports events.
"We are looking forward to seeing this cooperation set a new benchmark for the innovative development of the cultural tourism industry," said Wang Tayi, General Manager of Beijing International Resort Co Ltd.
Gaming, esports, entertainment and tech at UBR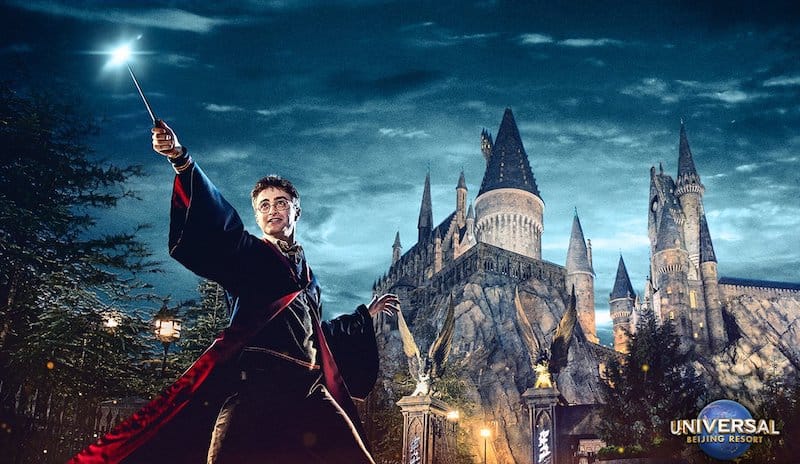 "Universal Beijing Resort and Tencent IEG will feature multi-dimensional, cross-sector integration in gaming, esports, entertainment, technology and other fields, exploring new possibilities, while continuously expanding industry boundaries."
Universal Beijing Resort is made up of Universal Studios Beijing, Universal CityWalk Beijing, Universal Studios Grand Hotel and NUO Resort Hotel.
"We are committed to continuously expanding our partnership across industries in China, creating innovative theme park experiences for more Chinese guests and supporting the high-quality development of China's cultural tourism industry," said Tom Mehrmann, President and General Manager of UBR.
"By introducing popular, high-quality Chinese IP, backed by Universal Beijing Resort's leading creative and operation experience, we will continue to bring incredible guest experience that keep pace with the times."
Seasonal events to feature Tencent IP
Universal Beijing Resort will boast seven themed lands, including The Wizarding World of Harry Potter, Kung Fu Panda Land of Awesomeness, Hollywood, WaterWorld, Transformers: Metrobase, Minion Land, and  Jurassic World Isla Nublar.
Ma Xiaoyi, Senior Vice President of Tencent, added: "Tencent's gaming IP will be officially integrated into the seasonal events of Universal Beijing Resort.
"And in the near future, we will see cultural elements of esports in the diverse entertainment scenarios of the resort. We believe that this collaboration can create emotion that extends from online to offline, and a richer and more immersive customer experience."
Gaming IP is a new trend for theme parks, with the Super Nintendo World expansion heading to Universal parks in Japan, Singapore California and Florida.
It was recently confirmed that construction of Universal Beijing is moving "full speed ahead", with the attraction on track to debut in May 2021.