Vekoma Rides, the Dutch roller coaster specialist, has revealed that two of its rollercoasters will open at a major theme park in Poland. The country's largest theme park at a size of 43 hectares, Energylandia will open the new coasters as part of a major expansion project.
Sweet Valley will bring guests into a twisted, colourful village environment filled with oversized confectionery. Giant cakes and cookies, as well as larger than life candy canes and lollipops, will feature in nearly every corner of the highly themed area. Energylandia's latest zone is planned to be home to eight different rides and attractions.
Family coasters
Headlining the new area of the park will be Vekoma's family-friendly Choco Chip Creek Mine Train. Reaching a top speed of 55 kilometres per hour, this roller coaster runs along a 1,200-meter-long track, with a maximum height of 16.5 meters. Venturing past giant chocolate-spouting rocks, the ride will take about 3 minutes 30 seconds to complete.
On the edge of Sweet Valley will be Honey Harbour, a Kalypso family coaster. With an 11.7 meter-high track and maximum gear of 2.9G, this ride will offer excitement for families of all ages. The maximum speed of 46 kilometres per hour will also help ensure the coaster is fast enough to provide an all-around great guest experience.
Adding to line-up
The ride manufacturer is again working with the Energylandia team and Dutch themed entertainment design company Jora Vision, which is responsible for concept design and the Sweet Valley masterplan.
Vekoma's upcoming contributions to Energylandia will see the park receive its 18th and 19th roller coasters. Notable existing Vekoma coasters in the park's portfolio include Abyssus, a Shockwave double launch coaster, Dragon, a suspended family coaster, Formuła, a Space Warp steel coaster and Energuś, a family coaster.
At the time of writing, the only park to feature as many coasters is Six Flags Magic Mountain in California, set to open another next year.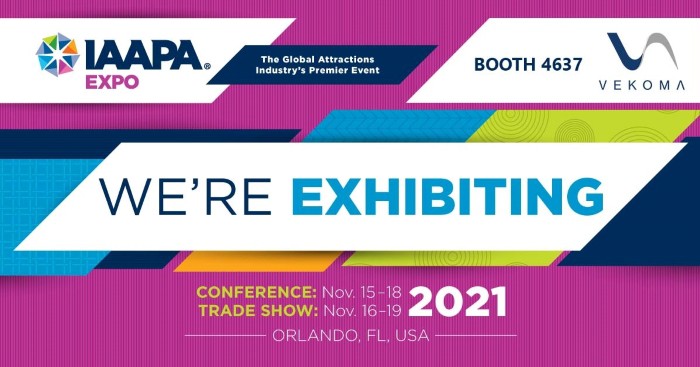 Vekoma Rides will be exhibiting at IAAPA Expo this month from 16-19 November in Orlando, a leading event for the global attractions industry. The company will be showcasing its latest products and services at booth #4637, where they invite attendees to connect and exchange ideas with the team.
Earlier this summer, Vekoma Rides celebrated the opening of Phoenix, a custom suspended family coaster at Deno's Wonder Wheel Amusement Park at Coney Island in the US.
The ride manufacturer has also announced it is working with Fårup Sommerland to bring a new coaster to their guests in Denmark next year, Fønix.