Dutch roller coaster manufacturer, Vekoma Rides, has released new images of its Family Boomerang Racer at Wildlands Park in the Netherlands.
This is the world's first racing version of its popular Boomerang ride, currently in 15 parks worldwide.
The Family Boomerang Racer is a duelling coaster where each coaster follows a different track layout. This added complexity has ensured that guests are eager to try out both coasters as each provides a different experience.
Catering for twice the capacity of the Family Boomerang, the ride also delivers double the thrills. All thanks to various interactive elements ie. sections where both trains encounter, duel and race each other – adding an extra layer of fun.
Rebrand reflects ongoing evolution of Vekoma coasters and attractions
Alongside this new coaster, Vekoma also introduced its new branding at the recent Asian Attractions Expo in Hong Kong.
"With our latest developments and ongoing evolution of our coasters and attractions, we felt it was the right timing to express this in our branding by creating a visual identity that stands for creativity, cutting edge technology, quality & safety," says the company.
The rebrand follows the takeover of Vekoma earlier this year by Japan's Sansei Technologies. The 100% acquisition will allow Sansei to increase its global market share in the field of designing, supplying and installing roller coasters.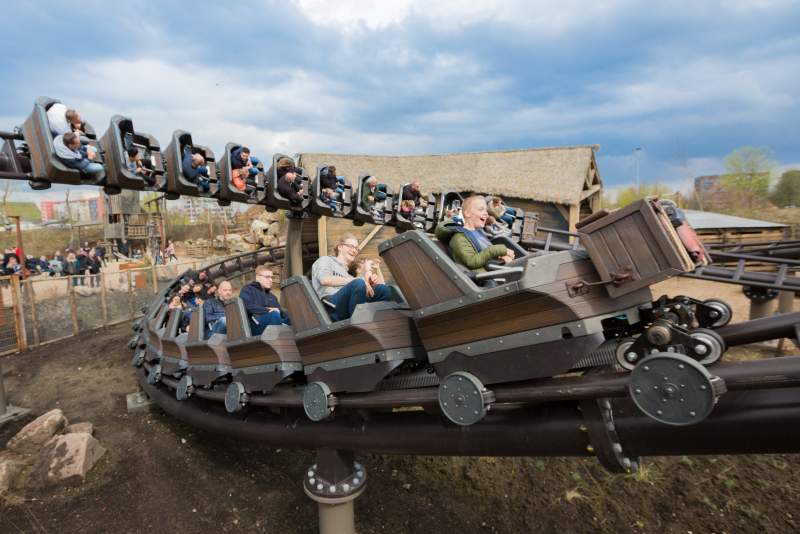 Vekoma Rides Manufacturing is one of the largest roller coaster manufacturers in the world and a market leader in the amusement industry. All stages of the process are provided in-house, from (concept) design to engineering and manufacturing.
The company is committed to setting new standards in terms of safety and innovation. Recent cutting-edge concepts include Motorbike Launch Coasters, LSM and Hydraulic Launch Coasters, Flying Coasters and Mega Coasters.
Images: Vekoma Rides