Viacom International Media Networks (VIMN) has signed a deal with the developers of the Mall of China to construct Nickelodeon's largest indoor theme park in Chongqing, featuring a world record-breaking roller coaster.
It will be Nickelodeon's first indoor theme park in Asia and the largest indoor theme park in the world for the company.  Work is underway at the Mall of China in Chongqing and the new park is set to open in December 2020.
The deal is between Viacom International Media Networks (VIMN) Asia (a division of Viacom International Inc.) and Jiayuan Group, China Creation Group and Triple Five Group, developers of the Mall of China.
"Creating immersive on-the-ground consumer experiences remains an important part of our business," said Mark Whitehead, President and Managing Director, Asia Pacific, Viacom International Media Networks. "As we continue to grow the footprint of Nickelodeon theme parks, I am confident this will also open up new opportunities for the Nickelodeon brand and for our partners across multiple platforms in this important Chinese market."
New roller coaster to hold four world records
The park will feature 14 of Nickelodeon's most iconic IPs (including PAW Patrol; SpongeBob SquarePants; Teenage Mutant Ninja Turtles; and Dora the Explorer) across 29 themed attractions.  The Teenage Mutant Ninja Turtles launch coaster is expected to garner four world records for an indoor roller coaster ride: longest track, highest drop, greatest number of inversions and fastest maximum speed.  The first tilting drop tower attraction in Asia will also be featured.
"We are thrilled to be collaborating with Jiayuan Group, China Creation Group and Triple Five to open Nickelodeon's first indoor theme park in Asia as we continue to expand on our location based experiences across the world," said Gerald Raines, Senior Vice President, Location Based Experiences for Viacom International Media Networks. "This is testament to the power of Nickelodeon and our iconic characters that fans, kids and families have come to love, which in turn, enables our ability to further boost the Nickelodeon entertainment experience for them."
Part of an overall US $4.2 billion development
The new park will spread over around 28,000 sqm. (the size of roughly four football pitches) and will be located in the centre of the 468,000 sqm. Mall of China.  The Mall of China, in turn, is part of a 1.34 square kilometre mixed-use development which will include a large number of residential units alongside an international school and hospital. The Mall of China will take an investment of over US$750 million while the overall area is expected to cost in the region of US$4.2 billion.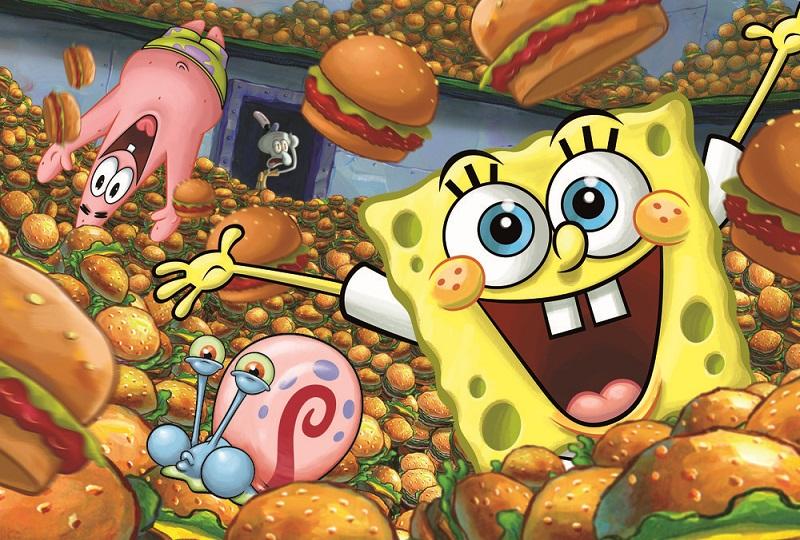 The Mall of China is located just quarter of an hour from Chongqing Jiangbei International Airport.  The retailtainment centre is expected to be major tourist draw for Central China.  It's anticipated that it will attract nearly 30 million visitors per year.
Triple Five is highly experienced in retailtainment, being responsible for two leading U.S. malls, the West Edmonton Mall in Alberta and Mall of America in Minnesota which features Nickelodeon Universe.  "We look forward to continuing our partnership with Nickelodeon at The Mall of China," said Nader Ghermezian, Chairman of Triple Five Group. "Having worked with the number one global entertainment brand for kids, at both Mall of America and American Dream (opening in spring 2019), we will deliver a one of a kind experience to this market."
Earlier this year, Blooloop reported that Triple Five is planning a $200m water park expansion for Mall of America.
Nickelodeon has branded attractions and parks around the world, including SeaWorld and Wet n Wild in Australia; Nickelodeon Land at Blackpool Pleasure Beach in the UK; Nickland at Movie Park Germany; Nickelodeon Land at Parque de Atracciones Spain; and Nickelodeon Lost Lagoon at Sunway Lagoon in Malaysia.  There are also Nickelodeon attractions at Universal Studios in Florida and California.
Images courtesy of VIACOM INTERNATIONAL and Nickelodeon Asia.