Wiegand, a creator of innovative slides and rides, recently premiered its interactive CoasterKart ride in Pigeon Forge, Tennessee. Rowdy Bear Ridge Adventure Park is the first to simultaneously house the CoasterKart—and the company's Alpine Flyer suspended coaster.
Located in the Smoky Mountains, the Pigeon Forge area is a popular tourist destination. Because of attractions like the Titanic Museum, Dollywood, and Ridge's sister park, Rowdy Bear Mountain Adventure, Pigeon Forge brings in many visitors. Further, the area is home to 5 Wiegand AlpineCoasters, including one at Rowdy Bear Mountain Adventure Park in Gatlinburg.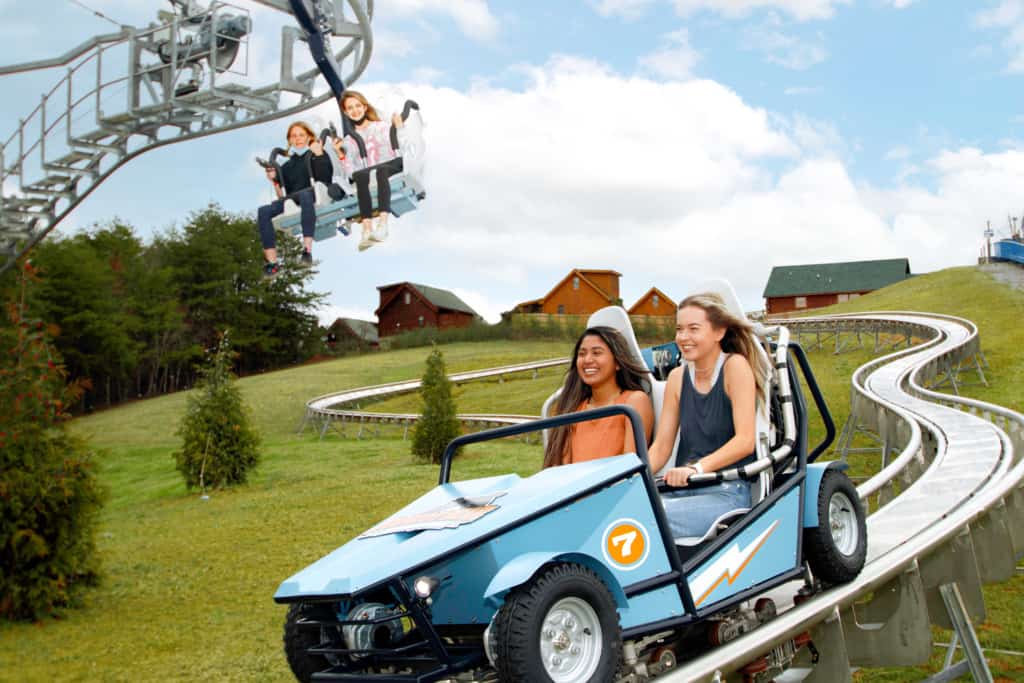 On a track to success
Park owners, Lisa and Mark Williford started working with Wiegand prior to 2017. "The Coaster Kart brings a new type of interactive experience to the market. Almost like a 'turbo' throttle, the Kart can accelerate without the need for downhill gravity," Mark Williford says.
"The coaster is appealing to a wide demographic as the customer can control the speed and accelerate. And with the user control variable, the customers want to ride over and over. The throughput is great as the Coaster Karts accelerate as soon as they leave the station."
CoasterKart's innovations
Wiegand built the track for the new 12-vehicle attraction using its Alpine Coaster as a reference. Two to a cart, riders adjust the speed of the vehicle using a joystick-like controller mounted to the safety bar.
Leveraging the contactless electromagnetic acceleration of a linear induction motor (LIM), the ride moves at speeds up to 25 mph. Additionally, visitors experience hilly grades of up to 15 percent during the more than 2,000-foot-long route.
At Rowdy Bear Ridge, the CoasterKart's path cuts directly under the Alpine Flyer's. Lastly, tunnels and a steep rollercoaster drop give the experience an exciting finish.
Wiegand first announced the CoasterKart and Rowdy Bear Ridge Adventure park project last fall. And another first for the company: A longer CoasterKart is currently under construction in Wales.
Photography courtesy of Rowdy Bear Ridge, videography courtesy of Coaster Insanity