The new VR system is the first product to be launched by Zamperla's new brand Z+.
The Zamperla Group has launched its new brand at IAAPA Attractions Expo in Orlando. It promises that Z+ will launch at least one new product into the market every year – starting right now.
"The fact that Zamperla, already one of the most innovative and forward-thinking companies in the industry, is launching a new brand, with a differentiated identity, shows just how serious we are in developing amazing new experiences by incorporating hi-tech elements into our rides," says Zamperla in its press release.  "Behind the brand is a new business division of the company born with the aim of creating new experiences using the latest hi-tech developments applied to rides."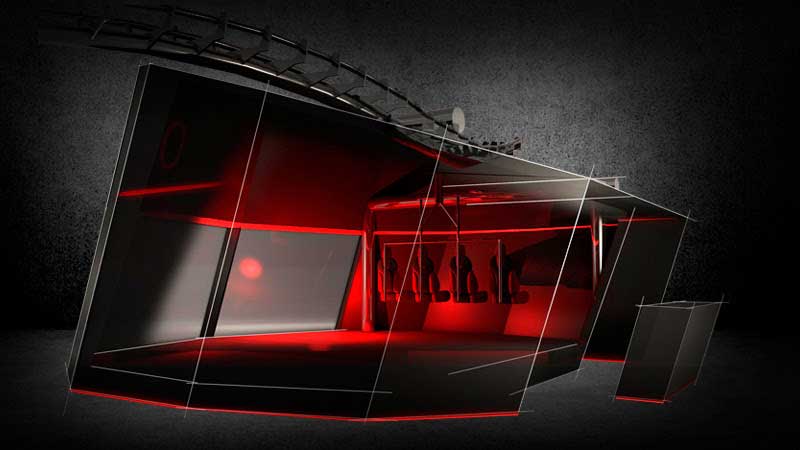 This year, at IAE, Z+ is launching a new virtual reality system, based on Oculus and applied to Zamperla's WindstarZ attraction.
The VR BOX is the first six dimensional, suspended simulator to incorporate VR content. "Small parks and indoor FECs frequently ask how they can offer customers a 'big coaster' experience, when they don't have the space or budget to do so," says Zamperla.  "Well now they can, with the answer to that question – the VR BOX."
Eight riders on two rows of four suspended seats are able to enjoy a genuine coaster sensation.  The VR Samsung Gear shows real videos of coaster rides shot with 360° cameras. The experience is boosted by real audio recorded on site and by wind machines set within the product.
Zamperla point out that VR BOX has many other potential applications.  It could offer 360° tours around real cities or endless applications with CGI animation.  The operator simply has to decide which experience best fits their venue.
"A huge choice is available, both for parks and FECs, as well as venues such as museums," says Zamperla.
To complete the new ride, Z+ is offering a wide range of different outer shells.  Cool, eye-catching shapes have been designed to attract visitors.
Zamperla was founded in 1966.  Its headquarters are in Vicenza, Italy.  The company is renowned for designing and manufacturing family rides, thrill rides and roller coasters worldwide.