Most of the 2019 season is now behind us and theme parks around the world are looking forward to the 2020 season. Unfortunately, before parks add something new, many choose to remove an attraction as well. This can lead to some surprising ride closures.
Sometimes it comes down to needing the physical space. On other occasions, parks need to free up the budget by removing a costly attraction with low guest satisfaction scores. Or perhaps it's just time for an old ride or attraction to be retired due to age, or to make way for something new. Today I'm going to look at this season's ride closures, focusing on the top 10 attractions that we've lost during the last season.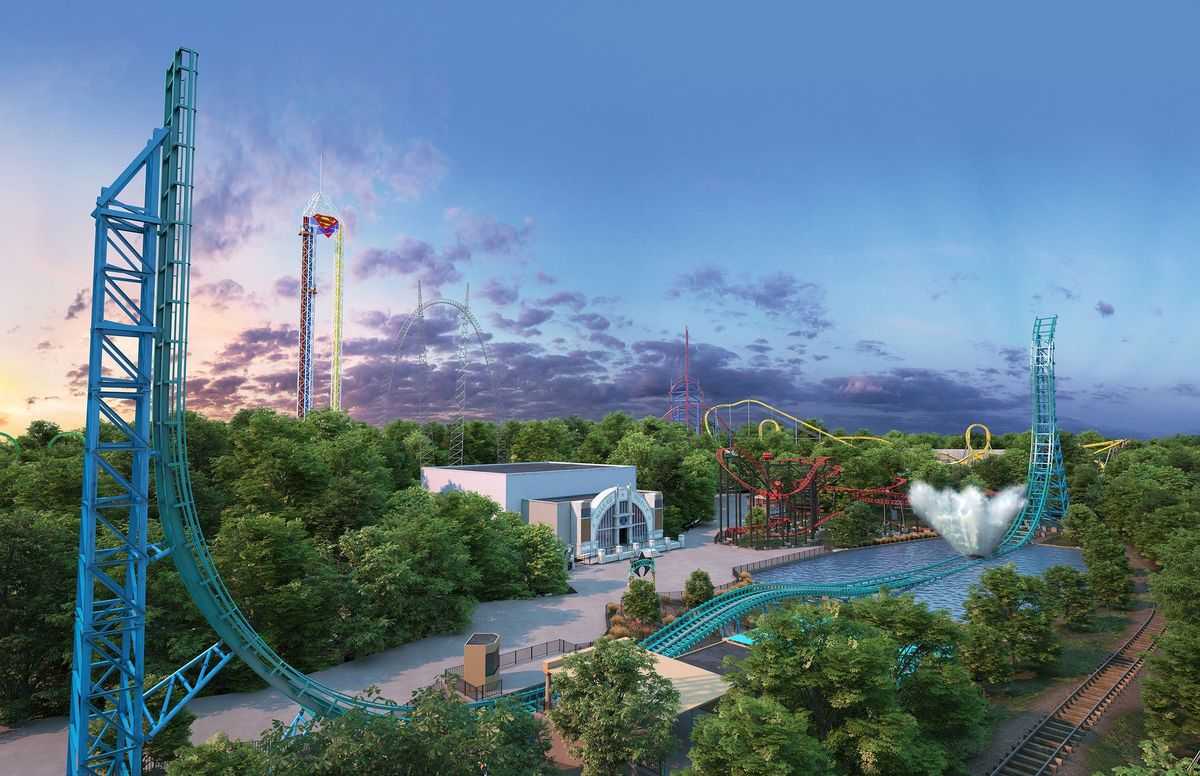 10) Aquaman at Six Flags over Texas
The park has had several attractions on a questionable operations status due to flooding that took place in 2018. However, one of the ride closures that seemed to shock everyone the most was the Aquaman Splashdown. This is the park's Hopkins Shoot-the-Chutes flume ride.
Of course, this story comes with a happy ending, unlike the rest of the list. This is because the old ride is being replaced by Aquaman: Power Wave in 2020. This will be a brand new Mack Power Splash ride. So, you might consider this more of an upgrade than a lost attraction.
9) Green Lantern: First Flight at Six Flags Magic Mountain
After sitting closed for the previous year, you might say that the removal of this coaster (Intamin ZacSpin) was expected. In March 2019, the park did confirm that the ride would be removed later in the year.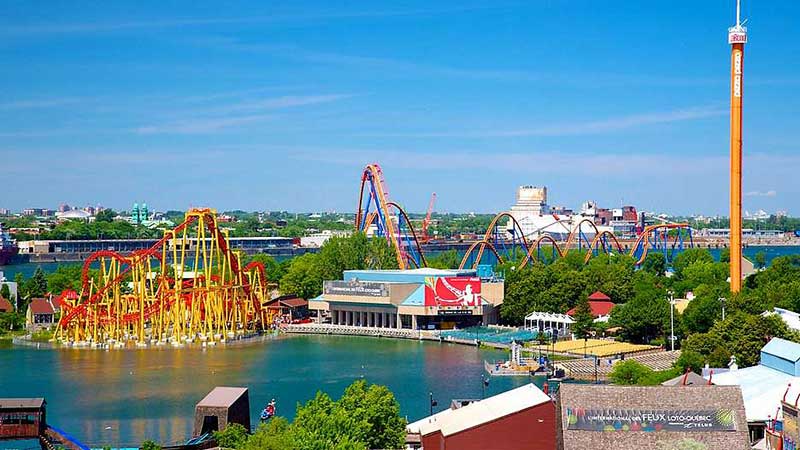 8) Super Manege at La Ronde
Super Manege was a Vekoma looping coaster that was added to the park in 1981. After 38 years the old steel coaster will be retiring to make way for a different style roller coaster in 2020. This will be Vipere, an Intamin ZacSpin being moved over from Six Flags Magic Mountain where it was known as Green Lantern: First Flight.
7) The Muppets Present… Great Moments in History at The Magic Kingdom, Walt Disney World
While not a ride, the live performance show that took place in the park's Liberty Square area always proved popular with guests. It opened in 2016, and the last performance took place on 30 September 2019.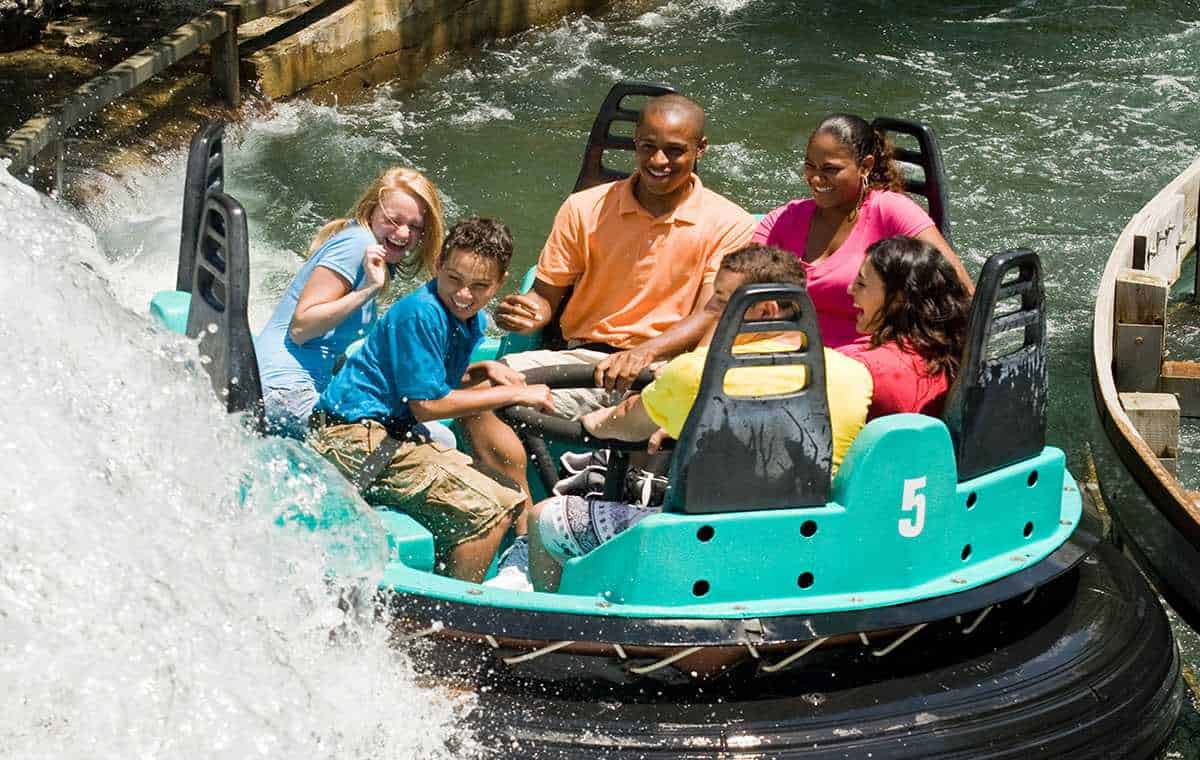 6) Rip Roarin' Rapids at Carowinds
One thing you could say about the park's River Rapids ride is that it always had a long line. However, that should be expected when it was also the park's one and only water ride.
What was not expected was that when Carowinds opened for the 2019 season, guests found that the entrance to the popular rapids ride was closed. This leaves the amusement park entirely free of water rides for the first time since it opened in 1973 with The Powder Keg flume ride.
5) Mountain Slidewinders at Dollywood
In early 2019 the park confirmed that it was finally time to retire the park's unique and beloved Mountain Sliderwinders attraction. This is something many Dollywood fans had been fearing. The 1987 attraction had more in common with a classic waterslide than a modern theme park ride.
It allowed fully clothed riders to walk up a long path to the top of a hill and climb aboard one of the two side-by-side flumes. The ride system would launch them simultaneously and let them race down a weaving watercourse through the trees to see who would cross the finish line at the bottom first.
4) Rameses Revenge at Chessington World of Adventures
This is one of the ride closures that took people by surprise. This is because the themed ride, a Huss Top Spin dating from 1995, was still quite popular with the guests. This may simply be a matter of age, however.
Many other parks who also had Huss Top Spins have been removing them over the past several years as they age. The last day to ride Rameses Revenge is 3 November 2019.
3) Vortex at Kings Island
Cedar Fair surprised many of the park's fans when it said it was closing down Vortex, the park's Arrow looper. This came shortly after it announced the construction of Orion, a new Giga Coaster coming to the park for 2020.
According to the park, after 33 seasons, 45 million riders and 275 million inversions, Vortex had reached the end of a long and successful life. When it first opened in 1987, Vortex was the first coaster to flip-riders upside down through six inversions on a continuous circuit. The last day to ride Vortex will be 27 October 2019.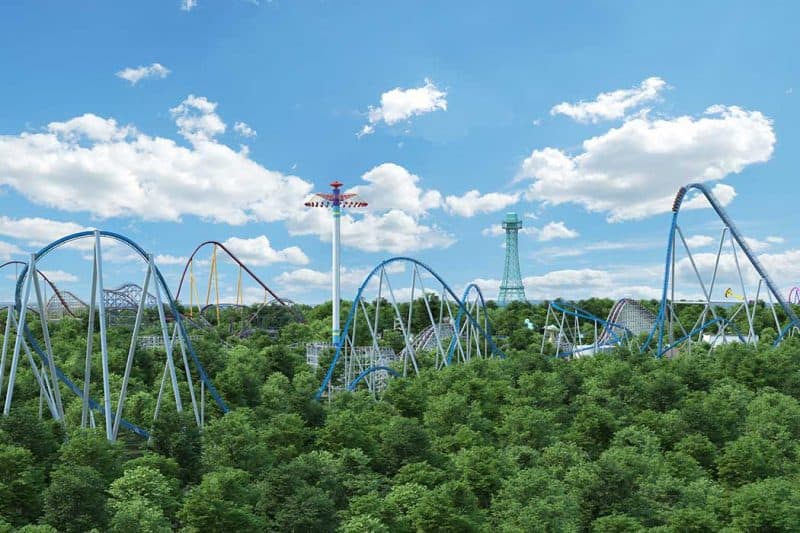 2) Volcano: The Blast Coaster at Kings Dominion
Perhaps the biggest bombshell announcement of all the ride closures in 2019 was Kings Dominion's news about its iconic Volcano: The Blast Coaster (Intamin Inverted Coaster).
Volcano had closed early in the 2018 season for maintenance issues and any guests had been looking forward to riding it once again in 2019. Therefore so the closure announcement in February really was something of a gut-punch to some fans.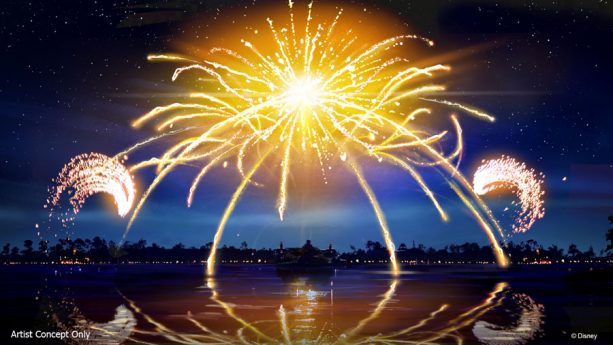 1)  Illuminations: Reflections of Earth at Epcot, Walt Disney World
For good reason, I'm listing this as the #1 attraction that will be missed. Few theme park shows can say that they enjoyed a 20-year run. But this extremely popular night-time spectacular did just that. It began as Epcot launched itself into its Millennium Celebration era on 1 October 1999. The finale took place on 30 September 2019, just as the park once again prepares itself to begin an all-new transformation.
A replacement temporary show called Epcot Forever launched in October. This will eventually be succeeded by an entirely new production called "HarmonioUS" sometime late next year.
Over its 20 year run, Illuminations stood out as perhaps the most popular night-time fireworks show that Disney ever created. It had a musical score and impressive visuals that evoked powerful emotions in most who viewed it, and will definitely be missed.