By Eddie Sotto
Great news! As vacation reservations are roaring back for 2021 in an unprecedented wave and venues like Disneyland become super sites for COVID vaccinations, the public becomes convinced that vaccines will have put a stop to the contagion and things will be back to a new normal. Returning guests will have a very high expectation of the experience as to their safety and mobility, once they've received their injection. Yet we all know there are still some loose ends.
Are COVID vaccinations the complete solution?
The magazine "Nature" had this to say.
"Scientists don't yet know whether vaccinated people can spread COVID-19. Although vaccines have been proven to protect recipients from getting ill, research has yet to determine whether they prevent the virus from replicating altogether….For now, the takeaway message is that vaccinated people should stay vigilant about protecting others."
Meanwhile, the Telegraph reports that people in Israel are getting reinfected between Pfizer vaccinations. The second dose is vital, as it offers 98 percent protection.
If that is true, then the shared experience still suffers from distancing and lack of capacity. Already in the US, variant strains of the virus are spreading that may evade COVID vaccinations. What then? More protocols? What will the new normal be and can businesses survive it?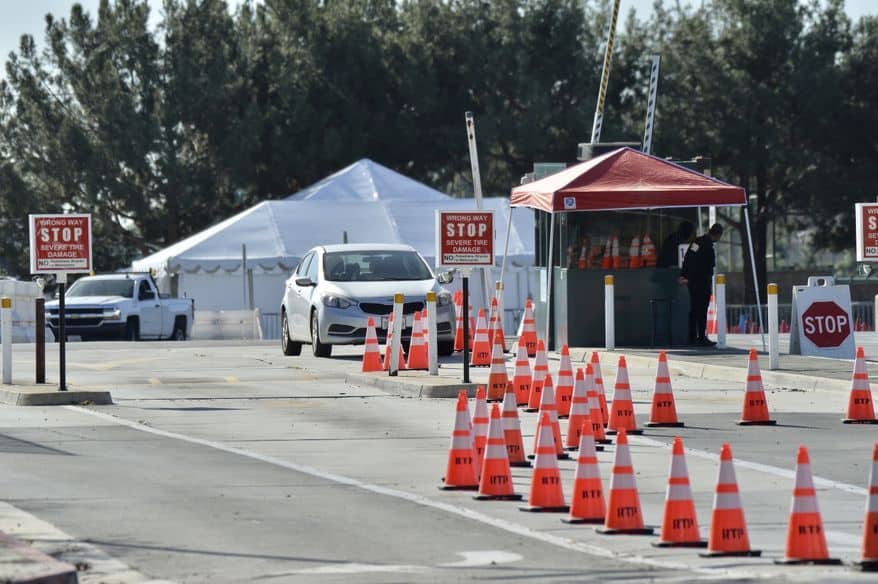 When it comes to mass shared experiences being free of super spreader contagion, here's our list of concerns.
Vaccinated guests can still be contagious.
Not all guests will submit to taking them
How do you verify vaccinations from international guests?
New variant COVID strains may evade vaccinations.
Who is liable for safety in a venue?
The AP said: "In the U.S., it found a total of 59% of people were willing to get vaccinated within a year with just 33% happy to do so as soon as possible."
Can "back to normal" ever be the "new normal"?
To truly be open in a way that meets the high expectation of returning guests, we need to work toward a practical instant screening solution as well as COVID vaccinations. We need a screening solution that delivers on the Safest Place on Earth "Bubble" of shared experience and can also adapt to screen out variant strains and other contagions. It's a big ask, but it's needed.
Full capacity, no distancing, masks optional. Business as usual.
This is why our futureproof team of doctors, physicists and designers, while open to other alternative rapid tests, advocate the eventual use of a chemical-free, digital terahertz rapid test, backed by machine learning.
In the lab, we've seen 2-minute, 95% accurate results with the potential to detect other viruses. This could truly futureproof any park, theatre, cruise ship or stadium. That's worth developing.
Meeting all the goals
Antigen and PCR rapid tests are chemically based and quickly gaining the reputation of having too many false results and not being accurate enough.
Meanwhile, Terahertz digital testing gives operators a small portable scanner. This can be operated by their existing employee base, flagging contagion regardless of being asymptomatic. Screening via a disposable breathalyzer tube is fast and non-invasive for the guest. Once inserted and scanned by the sensing machine, this detects contagion before they've had their backpack searched, with higher accuracy than antigen tests.
More than one company is heading down this route and cruise ships may be the first to get such tests.
Naturally, we are open to any solution that is fast, accurate and frictionless, and, so far, field testing is proceeding here in the US on this Breathalyzer technology. It is soon to be market-ready.
A frictionless solution
COVID vaccinations are a powerful ally in the fight against the virus. But, regardless of method, we need a near-instant, frictionless contagion screening for viruses in general to create a bubble of well being and restore the guest experience of every venue that has it.
No one wants to close again once reopened, and vaccines solve for many but not all. Let's aim high!