So what can we expect from this groundbreaking convergence of theme parks and video gaming?
There is a lot of interest in Super Nintendo World at Universal Studios Japan. Some of this is, understandably, coming from the amusement and theme park sectors. However, the concept of bringing Mario and the rest of Japan's fabled first family of gaming characters to life has much of the video game industry also looking on with interest. That's because a project like this has never really been tried before.
Translating a video game into a real live-action movie has proven to be quite a challenge for Hollywood. Various box office bombs litter retailer's cheap DVD bins. Films such as Street Fighter, Bloodrayne, Wing Commander, Doom and yes… even Super Mario Brothers.
https://youtu.be/fTSA709zNzY
However, it must be said that there has been the odd gem here and there. For example, Detective Pikachu (2019). And the original Mortal Kombat (1995), which nailed the visual feel of the game perfectly. Even now the world waits to see how well the new Sonic movie performs.
The first Super Nintendo World
After years of watching Hollywood take a crack at it, Universal Creative signed an incredible deal with Nintendo. This allows for entire lands full of theme park attractions to be developed going forward.
It is similar to the company's deal with Warner Bros. for the ongoing use of the Harry Potter franchise. Universal will work closely with Nintendo to ensure that the integrity of the IP is maintained at the highest level of quality and respect.
The Universal/Warner Bros. model has proven popular with both parties. Fans of both the films and the theme parks have responded well and attendance is up. The parks have also seen a rise in themed food and merchandise sales.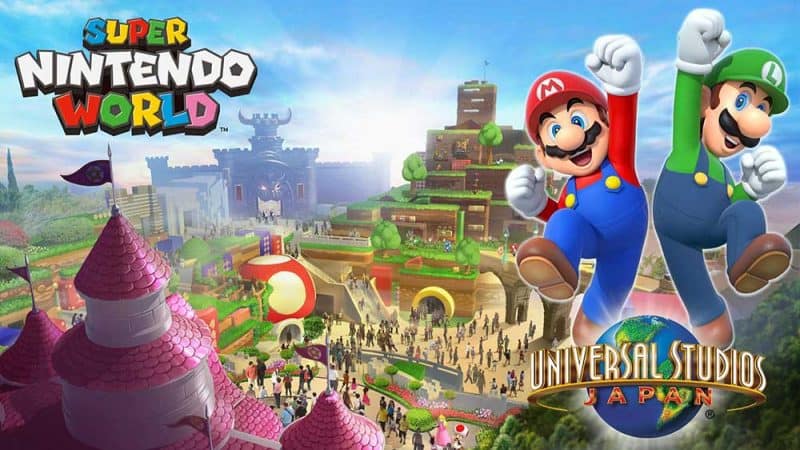 The company expects to see a huge financial impact from adding the Nintendo IP to its theme parks across the globe. One that is comparable with the opening of the first Wizarding World of Harry Potter in 2010.
More parks to come
Universal has confirmed that not only will Super Nintendo World open in Japan in 2020, but that additional Super Nintendo World lands will follow at its Hollywood, Orlando and Singapore theme parks in years to come.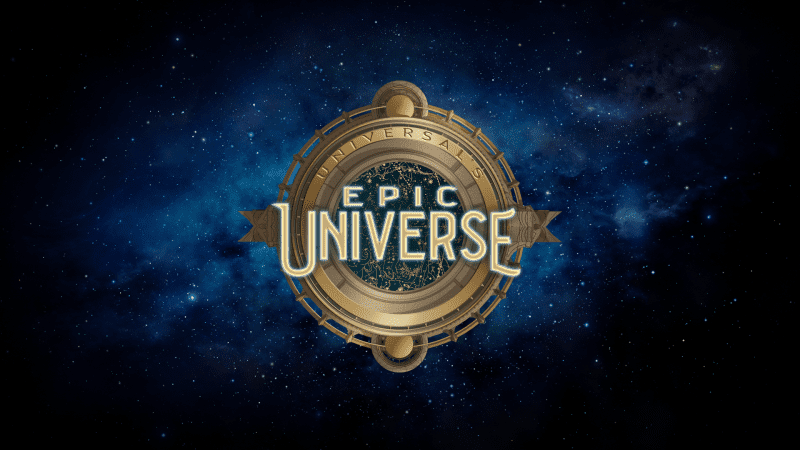 While un-announced, it appears that the second version is already well under construction at the Hollywood park. Meanwhile Universal has also confirmed that Super Nintendo World will be one of the themed lands included in its brand new Epic Universe theme park.
Super Nintendo World at Universal Studios Japan
It is likely that each land will differ slightly. But we already have a pretty good idea about what we can expect from the first land in Japan. Based on the concept art, Super Nintendo World will feature a compact, vertical visual landscape. This is in order to immerse guests completely in the look of the colourful video game world.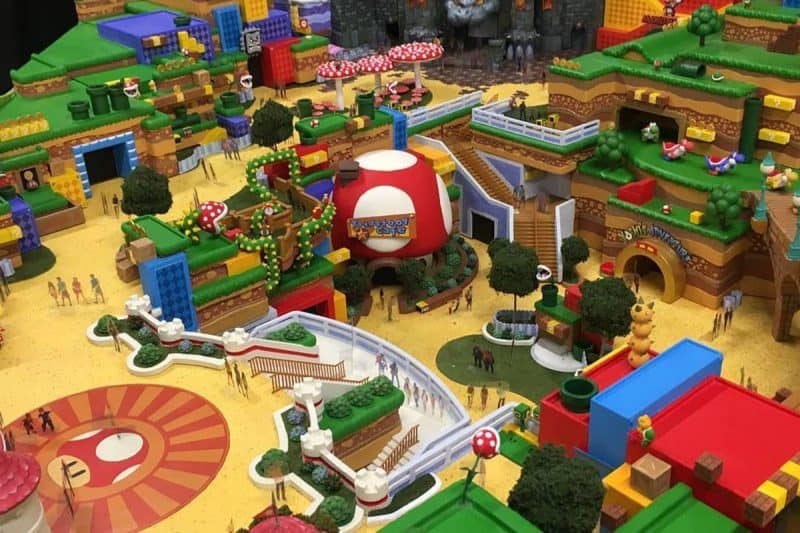 Blocky platform-style landscaping, moving animated clouds, pixelated blocks and mushroom themed buildings will be all around guests as they explore. They may even enter via a green 'warp pipe' tunnel. This will probably place guests near Peach's large pink castle.
Rides in the new themed land
Based on both the concept art and sneak previews, it seems there will only be two actual rides at the first land. Firstly, there is what looks to be an omni-mover style ride themed to the character Yoshi. This will travel through both indoor and outdoor sections around the land. The park has revealed few details about this semi dark-ride style experience. However, it is likely to be a ride for the entire family. The ride cars will visually look like different members of Yoshi's species.
The second ride in Super Nintendo World will be the major anchor attraction. This is themed to the popular MarioKart racing game series. The attraction itself will be hidden within a recreation of Bowser's Castle. This will likely play into the storyline as to why the guests are eventually put inside their own multi-passenger go-kart racing vehicle and entered into the wacky race.
Once again, the actual details of the ride itself have been kept secret by Universal Creative. It is believed that the riders will travel through Bowser's Castle down to the dungeon level. This will serve as the theme of the first level of the racecourse. Riders will enter vehicles attached to one of two slightly different but side-by-side tracks, similar to the popular Men In Black attraction at Universal Studios Florida.
Real-life MarioKart
If the rumours are true, the vehicles may be capable of spinning motion while moving. Much like the Men In Black vehicles in fact. So, for example, if another racer drops a banana peel and you hit it, your kart will suddenly spin out of control for a time.
The big question is, exactly how will the ride create the effect of racing against other video game characters? The answer may be through a mixture of physical set items and projection-based effects. But there may also be a much more technical aspect. There have been rumours that Universal was also looking into giving guests AR (Augmented Reality) 'racing goggles' to wear during the ride.
VR headgear replaces everything you see with a virtual reality world via video screens. However, AR headgear like this allows the real-world to be clearly seen but enables the ability to overlay digital imagery into a real-world view. So, in this case, some of the other racers on the track with could be digitally added to appear as if they were in the real world. Meanwhile, the ride vehicle would provide all the acceleration, twists, turns and eventual spin-outs and impact sensations.
Super Nintendo World – a life-size video game
The fun of Super Nintendo World doesn't end there, however. The land will be heavily themed to offer both themed food and merchandise opportunities. In addition to this, Universal recently announced one more major piece of the puzzle.
Guests will be able to buy a Nintendo themed "PowerUp" wristband. This can link to a Super Nintendo World app on guests' personal mobile devices, which will turn the entire land into a video game. It will allow guests to interact with certain characters, to go on missions to find objects, and even punch those yellow question-mark cubes to collect various items. The app will store these in an online inventory.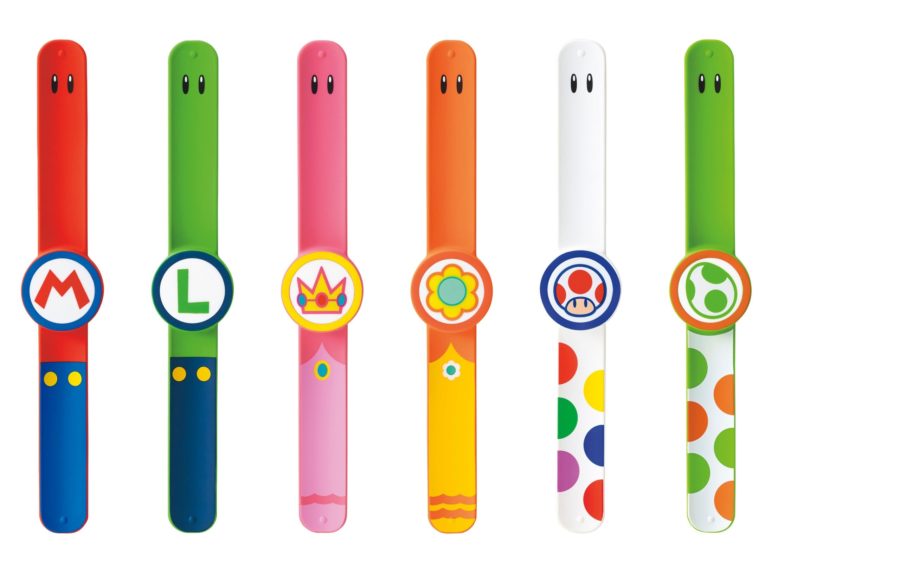 According to Universal Creative's Thierry Coup at the unveiling of the PowerUp bands in Japan last month, "Super Nintendo World is a life-size, living video game." Guests can compete against others for the top score in interactive competitions. Winners can "level up" or even receive rare collectable virtual items in their inventory.
"There are all kinds of ways to earn coins throughout the entire land, and guests can keep score, compete against each other and celebrate together when they win," said Coup.
Once again, the information released is a teaser of what we can expect to find in the park. But attaching the experience to an app in a mobile device, along with the wristband, could possibly allow for further gaming adventures to be pushed out to guests, even once they leave the park and go home.
Future themed lands
A second Super Nintendo World already appears to be under construction at Universal Studios Hollywood. Located to the left of the park's Transformers attraction, the size of the space available here implies that the Hollywood edition may end up being essentially a copy of the Japanese version.
However, the concept art for the next land to open after that, in Orlando, paints a different picture. Inside Universal's Epic Universe, a very large and long-rumoured attraction will feature. According to these images, Super Nintendo Land will branch off into a jungle-themed area, inspired by Nintendo's Donkey Kong character.
Inside this jungle area, guests will take a wild ride on a mine-cart themed roller coaster adventure, based on the Donkey Kong Country video game series. The unique feature here is that the actual roller coaster system may be much more than it appears to be. The rickety wooden and half-broken themed track structure is there to actually there to hide a unique new steel coaster system.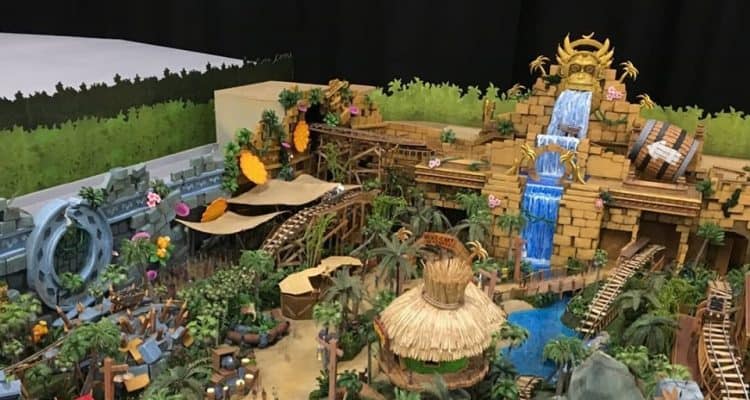 The effect is that the track visible under the karts is false. This allows the vehicles to perform unique movements that the riders will not know are coming. For example, being able to tilt the carts to the side, as if it was running on only two wheels. Or, upon approaching a broken bridge the cart would be able to appear as if it was leaping the gap and landing safely on the other side.
All eyes are on Universal Studios Japan
For now, the world is watching to see how guests react to the first Super Nintendo World when it opens in a few months. The crowds are likely to be huge. In fact, it could be the biggest attraction opening of all time for Universal Studios Japan. It will play to the local market, but since Japan is also the host country for the 2020 Summer Olympic Games, a good number of international guests from around the world can be expected too.