The annual TEA Summit kicks off a weekend that culminates in the prestigious, black-tie Saturday night Thea Awards Gala. The three-day fixture returned to Disneyland Resort's Disneyland Hotel in Anaheim, California, from April 5 to 7. And each event drew a record-breaking number of attendees.
By Matt Kent (right), Global Business Development, Hotopp Associates.
Summit 2018 spanned two days. The first was a TEA members-only peer discussion of industry trends and issues, attended by some 250 delegates. Sessions were presented by the headliners from the current slate of Thea Award recipients including Thea Classic awardee Cedar Point and the 2018 Buzz Price Thea Award lifetime honoree Phil Hettema (pictured above with Pluto).
The keynote conversation with The Hettema Group founder started things off in style, as Phil recounted his career with Thea committee chair Adam Bezark of The Bezark Company. The industry icon gave his peers a glimpse into his early life and extraordinary professional journey. That journey led Phil from Disney's wardrobe department to college where he learned the art of design, to puppetry, and eventually to overseeing the creation of Universal's Islands of Adventure.
The TEA Thea Awards 2018
Later forming The Hettema Group, Phil's work broadened to the creation of emotionally powerful experiences. Among these were projects such as Beyond All Boundaries at the National World War 2 Museum (in which Steven Spielberg was a collaborator) and New York City's One World Observatory experience. Observing this conversation first-hand was incredibly satisfying, and a great start to the big weekend.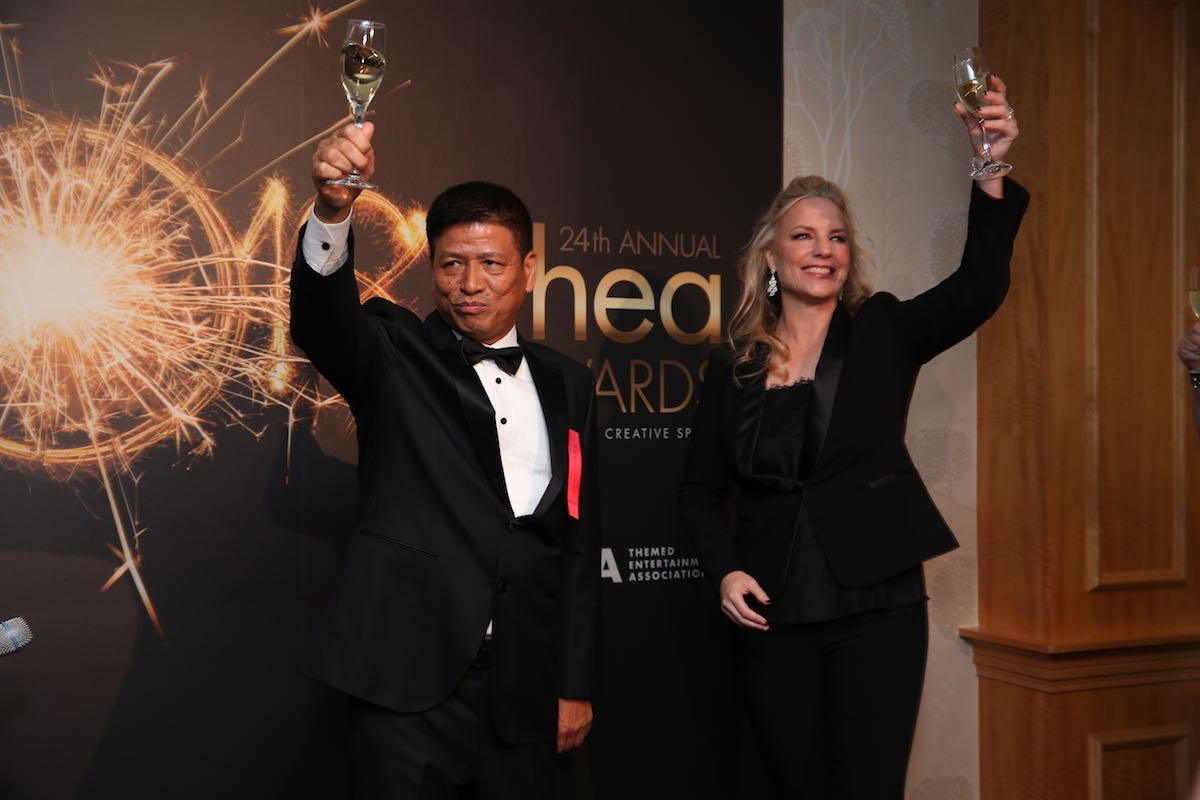 Thea Case Studies Day
We returned to the Disneyland Hotel's Magic Kingdom Ballroom the next day (April 6) for day two of the Summit, aka Thea Case Studies Day. This focuses solely on the stories of the 2018 award winning projects; a day filled with meaningful conversations and Q&A.
A record-breaking 550 attendees were gathered from all over the world to hear the successes and struggles of the Thea Award recipients. Each project was showcased by a representative of the attraction owner plus one or more members of the creative team.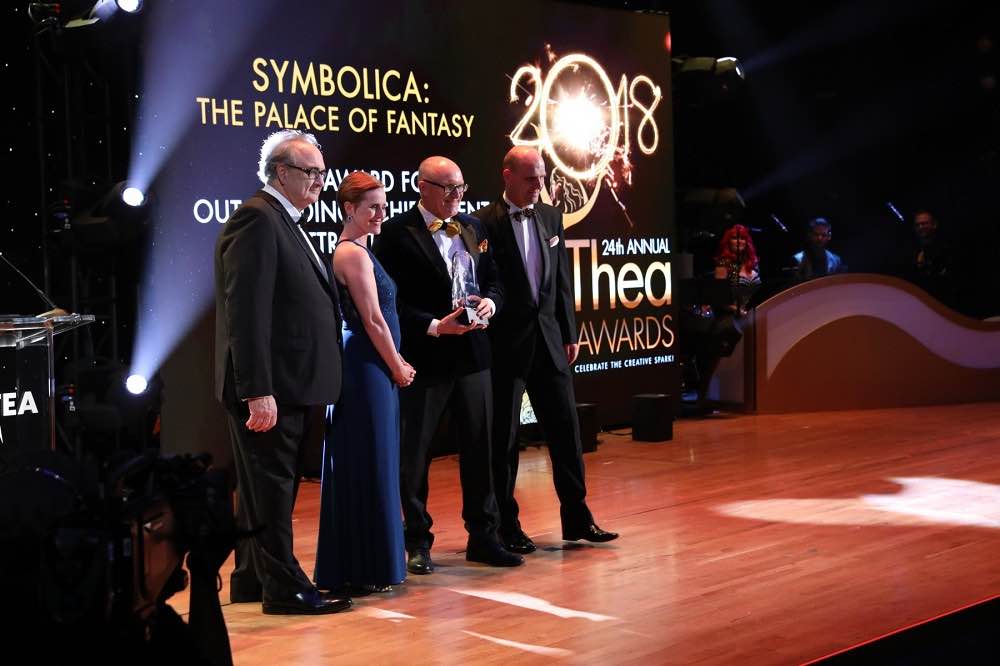 Projects under the spotlight included Efteling's newest attraction, Symbolica. This gorgeously stunning dark ride incorporates elaborately detailed show sets and animatronic figures.
Sir Richard Taylor of Weta Workshop moved the audience with his guided tour of the creation of Gallipoli: The Scale of Our War. This larger than life (2.4x to be exact) representation of the terrors of war focuses through the lens of the journals of five actual New Zealand citizens who fought in this tragic battle.
The National Museum of African American History and Culture was also recognised for its excellence in the presentation of its exhibits and architecture, invoking reverence among the audience.
Another engaging presentation saw Chimelong Ocean Kingdom's Journey of Lights Parade share its challenges of developing technologically advanced system of programmed parade floats under a tight timeframe of just six months.
Disney received the most awards this year of any one operator: for Guardians of the Galaxy ' Mission: BREAKOUT!, Pandora ' The World of Avatar, AVATAR Flight of Passage and Frozen Ever After. These case studies made for a full and very enlightening day, with excellent presentations given by the Thea Award recipients.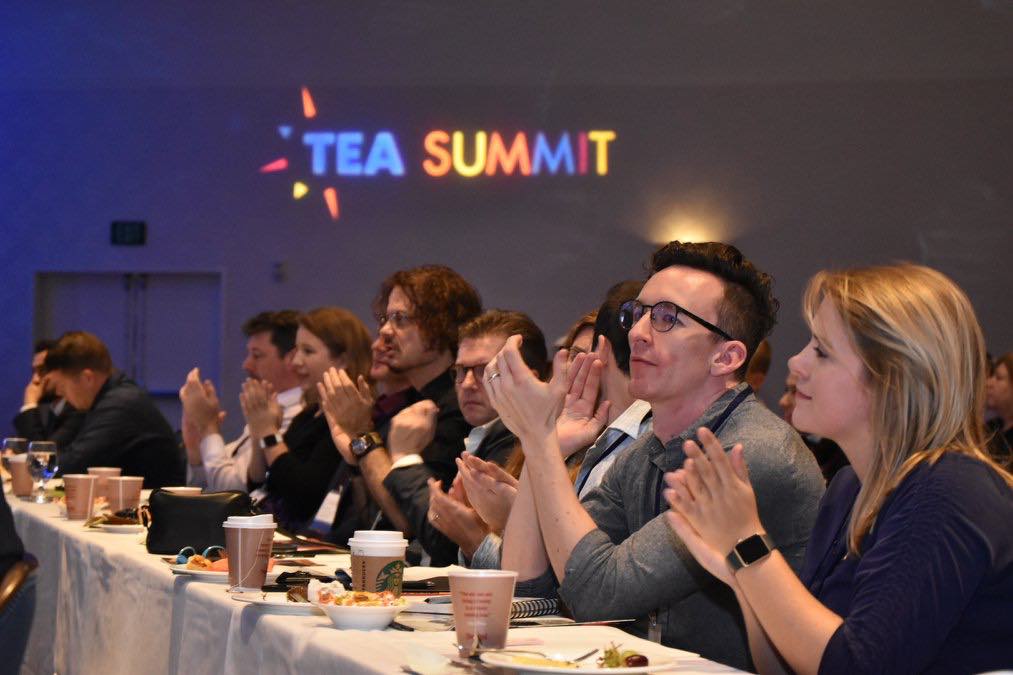 The wisdom of Joe Rohde
One of the most interesting takeaways was from Joe Rohde of Walt Disney Imagineering. The design methodology he abided by during the making of Pandora at Disney's Animal Kingdom was to rapidly prototype the world of Pandora by acknowledging what worked and didn't work. In design you're trying to answer questions. You want to answer more of the "right" questions. There are many "wrong" questions that designers ask that spin the overall design off in varying directions, that ultimately drive design. If you're answering questions in design the right way, then you keep moving forward. The tendency is to redesign, redesign, redesign. Rohde's succinct explanation of his approach definitely stood out as a point of interest in an extensive day of programming.
International networking
As always, the networking opportunities during this signature TEA event were excellent. They were stimulated by the discussion and the presence of professional colleagues from around the world. And it was also a perfect prelude to the grand evening of celebration that followed on Saturday, April 7. This was when the TEA Thea Awards Gala was presented in true showbiz style in partnership with Chimelong. Accepting his Buzz Price Award from Nancy Seruto of Walt Disney Imagineering, Phil Hettema also delivered a powerful speech. Read it here. And remind yourself of the full list of Thea Award 2018 recipients here. This year's gala also broke attendance records, with more than 800 people donning either black ties or ball gowns.
Another perk of TEA's big weekend is the setting. Even as our industry continues to grow globally ' a growth reflected by the expanding scope of the Thea Awards and of TEA itself ' Disneyland stands as a focal point. Furthermore, the wider Los Angeles area remains a business and creative epicentre of entertainment. The annual pilgrimage to Disneyland Resort to celebrate excellence in themed attraction design was, as always, a treat. In my opinion, it is also a professional imperative.
Images:TEA/Phillip Faraone