Legendary artist and Disney illustrator Herbert Ryman stressed the importance of doing in-depth research when it came to the creation of immersive worlds, something that is a hot topic these days with VR, AR and other immersive technologies.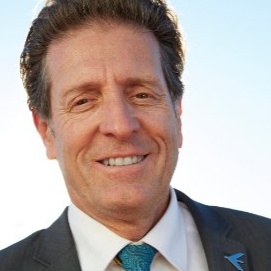 By Eddie Sotto, President of SottoStudios/LA.
So much of what we see today is drawn from theme designers copying copies, and it can be sensed. Many Asian theme parks have slavishly copied what Disney did in Anaheim or Florida. They have done so without exploring "the why" of it all, only to fall flat, missing what emotionally drives these places.
Herb Ryman had visualized many "worlds" both in the movies (Fox and MGM studios) and for the Disney films and Parks. Some of the most iconic illustrations, including the first one that sold Disneyland to the banks, were penned by the soft spoken Ryman. As an Imagineer I had the privilege of working with "Herbie" for a few years and as much as it was a master class in art, his advice and friendship taught me the most.
The reality within the fantasy
He used to tell me that history "grabbed him by the throat" when he first visited Paris. He would then promptly list the "musts" I had to see. I realized how much these real places played into the fantasy he was creating.
Herb later showed me his rendering of "Liberty Square", a colonially themed "land" of Disney World's Magic Kingdom. Pointing to the wooden bridge guests enter on, he brought out how he had researched that bridge and that it was like the one Paul Revere darted across on his famous ride. "Eddie, bad taste costs no more. That bridge can be either relevant to the story by researching it and giving it meaning, or just an expensive generic bridge." Herb felt that by really embedding the "land" with real history, even subtly, guests would sense it's unique continuity, versus feeling they had seen it before or that elements came from other "real world "sources. Just like he did in the movies.
We first applied his counsel on "Main Street USA", the "turn of the century" entry to Disneyland Paris. The Anaheim version was paved in asphalt. That would never fly with Paris, the "La Belle Epoque" capital, just an hour away. Parisians were just now paving over their cobblestone streets. We couldn't imagine portraying the 19th century as we did in California. So we used cobbled pavers as the street so the period would be convincing to our European guests. It felt just right.
The secret behind keeping the stories alive
Studios had research libraries to support the art departments and writers and so did Disney's Imagineering division. Herb stressed being appreciative to the staff as they are your "secret weapon" to a rich, well developed, immersive design. I think a bit of his point was to fall in love with the story and richness of anything you are working on and make it a personal "rabbit hole" as in the end, you will bring something to the project that was not there before. That has been my goal in design, to bring story to the story. Something the guest or owner can relate and pass on, as then the design becomes less a xerox, but rather a second edition of truth that can keep real stories alive.
Legendary studio librarian Lillain Michelson was known for her missionary zeal in finding the right visual sources for great films. She was interviewed about the importance of getting things right. She brought out that the industry "lies" to the public by creating what appears to be historic realism, but is actually fantasy or fiction, yet the viewer takes home with them a certain "reality" of that work. Or not. So what we create can even become reality or "truth" to the guest. It's that important. Her work and others have contributed greatly to movies having a sense of realism that has allowed us to suspend belief in the story.
Hard fun with themed design
The discussion on the use of licensed IP (Keebler Elves, the Ride) from movies as attractions is a hot topic. All I would add is that we don't add detail for it's own sake. Or tell stories no one cares about. We exist to move the guest emotionally. We need do what it takes to keep them in the story as that's what they paid for. If believing you are in another century means not having an air conditioner hanging out of the Victorian windows, or a big barcode scanner on the entrance, then you find another way.
Some projects are not historic or even themed. However, I've found that research as a step in the creative process still enriches every job. It also brings you something unexpected. Researching color brought out some period automotive color schemes that we applied in a modern application to great effect.
That's called "hard fun." I love it!