The Canada-based global live entertainment company Creativiva Group has partnered with Italian marketing and communications agency AIGO to help it develop new business in Europe.
Creativiva creates cutting-edge live theatricals, open air shows, ceremonies, exhibitions, special and annual events, as well as adding a live dimension to theme parks. Over the last two years, it has opened offices in New York, London and Montreal.
The company is developing business and partnerships in Europe with companies and brands that are interested in hosting single or long-run shows. AIGO will work with it on strategic business development. Together, the two firms have a presence in more than 20 different countries.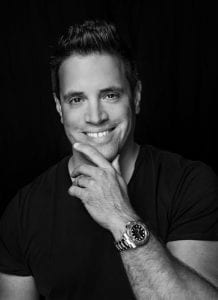 This collaboration brings together more than 25 years of shared industry experience between Creativiva founder/artistic director Lukas Cabalka and Massimo Tocchetti, president of Milan-based AIGO.
"Our company's philosophy is about living to create – we're always pushing the boundaries of artistic creation," says Cabalka. "This philosophy inspires us to expand our horizons not only artistically but in new business ventures as well. Our collaboration with AIGO is the perfect way to expand our creative reach, with expert Massimo on board."
Tocchetti describes Creativiva as, "one of the most important entertainment and show production companies, known worldwide for their incomparable creativity and high-level performers. We are delighted about our new partnership."
AIGO specialises in tourism, travel and hospitality. Since 1990, it has successfully developed consumer engagement and trade relations for a number of companies. They include Marriott International, Qatar National Tourism Council, South African Tourism and Palladium Hotels.