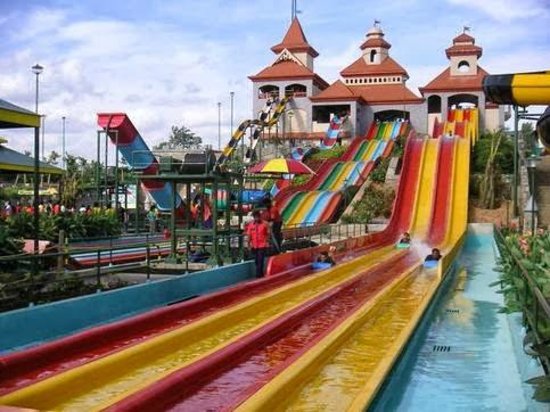 I am always intrigued when I find a prospectus that deals with a company in our industry. Not only do these reports offer a unique insight into a business, but they often lead me to another source as well. This is exactly what happened when I found Wonderla Holiday Parks Prospectus for 2014.
Not only was this prospectus full of great information about Wonderla parks and the theme park industry in India, but this report introduced me to a new source: CARE (Credit Analysis and Research Limited)[1] — the source used for much of this document.
Per usual, I have taken the liberty of posting a few of the pages I personally find interesting and since I know my level of interest varies from many of our readers, a link to the full document can be found at the conclusion of this Blog.
Before I begin, a few tidbits worth noting include:
Financial Data
Wonderla's Financial Year runs from April 1 through March 31 of the year reported.

Exchange rates taken from the Reserve Bank of India, indicates the number of Rupees per U.S. Dollar are as follows:
FY 2009 50.95
FY 2010 45.14
FY 2011 44.65
FY 2012 51.16
FY 2013 54.39
DEC 31, 2013 61.89
a Lakh is a unit in the Indian numbering system that equals one hundred thousand rupees.
A summary of industry, starts on Page 6 of the document. Here you will find a brief overview of the Indian Economy along with an overview of the Indian Amusement Park Industry Report (including, Key Players, Demand Drivers, Growth in Tourism, Barriers to Entry, Competition from Existing Players, Future Outlook and more).
Summary of Wonderla's business begins on Page 50, as is shown here:
This section continues on with "Our Competitive Strengths, "Our Strategy" and financial statements.
The illustration of the funds needed to set up Wonderla Hyberdad are shown beginning on Page 79, and shown below:
The link to the full Prospectus can be found here: https://bit.ly/1SbOnmi Note: The first page is missing.
[1] Research is based on "Report on Amusement Park Industry" issued by CARE (Credit Analysis and Research Limited, January, 2013.